David's Diary: Tuesday, August 12, 2003
Bodrum, Turkey to London, England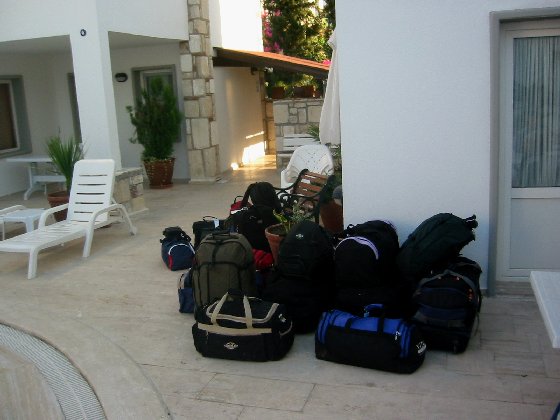 Luggage
We are up at 6:00 AM. The hotel usually does not server breakfast before 7:00 AM, but they made special provision for us to have breakfast early. We have eleven check-in bags and ten carry-on bags for our travel back to Canada. After breakfast there is the usual last minute scramble to get everything together and everyone ready. I start the process of counting off bags and family members -- something I know I will be doing a lot of today and tomorrow.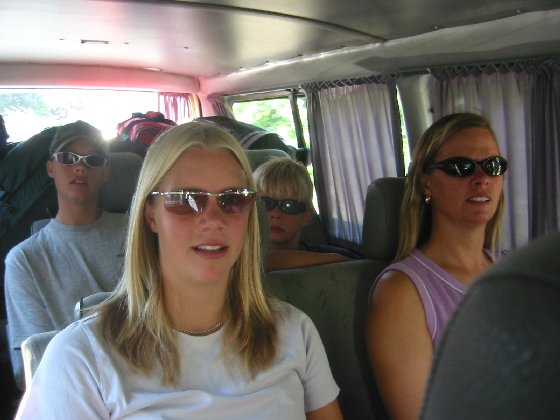 Airport Transport
We had prebooked a large van to take us to the airport. It arrives on time just after 7:00 and we manage to fit all of us and our bags inside. The airport is an hour drive from Bodrum, so we settle in for the trip. Everyone is excited and we all talk together the entire journey. We are uncertain whether to be dropped off at the domestic or international terminals. We are flying to Istanbul, so we ask to be dropped off at the domestic terminal. Big mistake. Because we are going to London, England via Istanbul, we have to check-in at the international terminal.
It takes Turkish Airlines a half-hour to arrange for all of our gear and us to be transported between the two terminals (they are about two kilometres apart). We then have to wait to get through security. When we check-in to Turkish Airlines, we are over our limits for baggage, so there is another delay while I pay the excess baggage charge. By now, it is close to our flight time and a Turkish Airlines employee takes us pass the waiting security lines and gets us to our departure gate with just a few minutes to spare.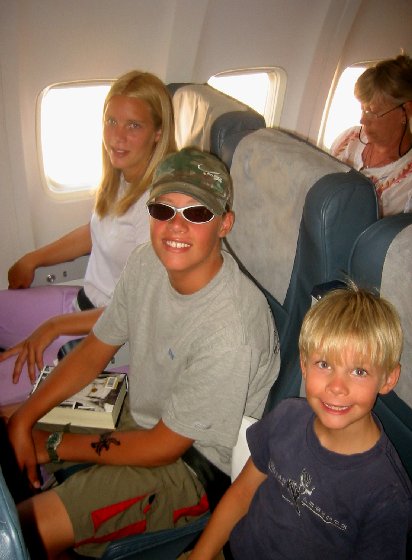 On the Plane
It is a short flight to Istanbul, where we have a couple of hours to wait for our flight to London, England. It is early afternoon when we finally take off. The flight to London takes more than five hours. The kids are happy to be flying, but they do start to get bored before we get to London.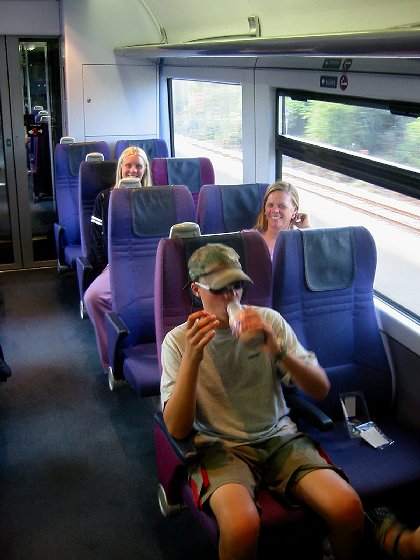 Train to London, England
After what seems like a long flight, we arrive in London. We collect our luggage, except that one of our largest duffel bags is missing. We have to wait around and file a missing baggage report. The bag contains our most expensive computer, all of our CDs and DVDs, a scanner, and a printer. These were all things that were just too bulky to fit in our carry-on luggage. We can only hope that the bag will eventually turn up.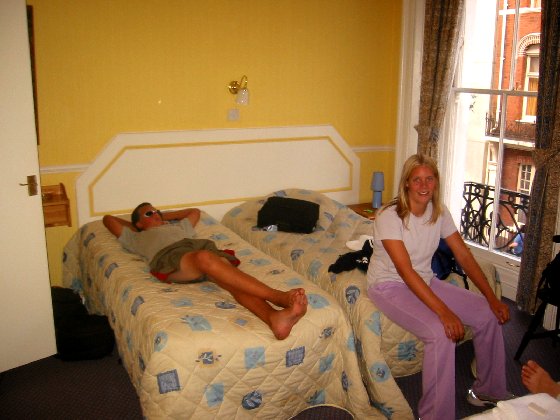 Last Hotel Room
We take the Paddington Express into London. Our hotel is only a few blocks away from Paddington Station. We left all of our check-in luggage at the airport so we just walked to our hotel. We have a family suite with three single and one queen bed. The boys once again want to stay in, so I go out and buy them a pizza. I think they have been living off pizza for what seems like the last week. Karalee, Jocelyn, and I go next door to the hotel and sit outside while we have an Italian dinner. After dinner, we visit the local pub and have our last drink in Europe before returning to Canada.