David's Diary: Thursday, May 1, 2003
Final Days in Malta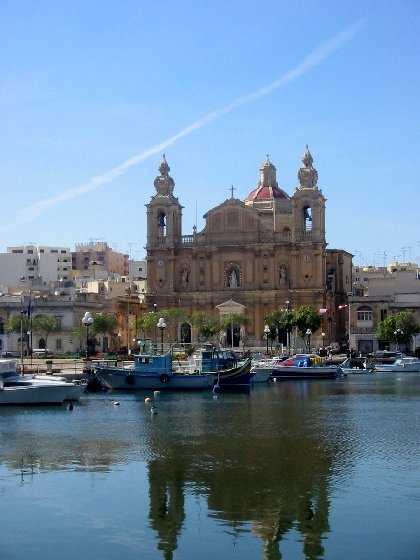 Church of St. Joseph
I have almost finished all the boat work and Karalee has spent our month in Malta finishing school with Jocelyn, Kevin, and Allen. It is a beautiful day with temperatures in the mid-20C and I spent some time driving around and taking photographs.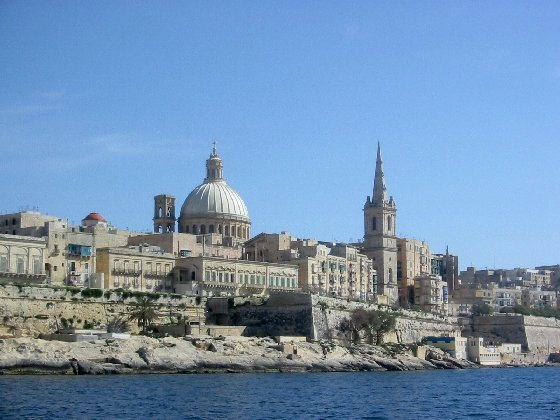 Valletta
I visit the Royal Malta Yacht Club and take pictures looking back at Valletta. As you head towards Msida on the water you see the spire of the Cathedral of St. Paul. Beside it is the dome of the Cathlic Church dedicated to Our Lady of Mount Carmel. Both impressive facades look over the harbour, providing a visual landmark that we have used to guide us back to the marina for the last four weeks.
We take away many fond memories of the Maltese and our time here. It has been a great place to get a lot of necessary boat work done and an even better place to live in.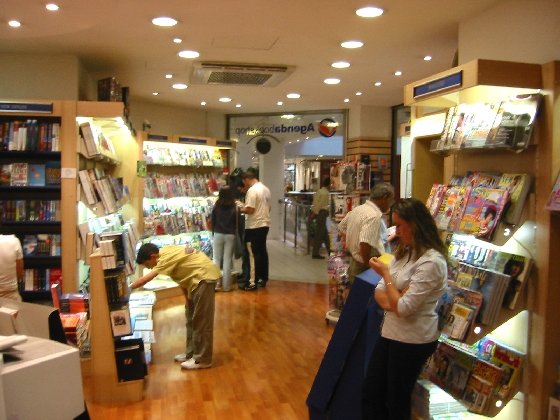 English Bookstore
Because everyone speaks English everything has been easier. The local mall has a large English bookstore and we have stocked up with books and magazines that will see us through the summer. The outdoor markets in Valletta let us buy new clothes for everyone at a very reasonable cost. The local supermarkets have a wide selection of products and we stock up Dragonsinger with selected items that we know may be difficult to find anywhere else.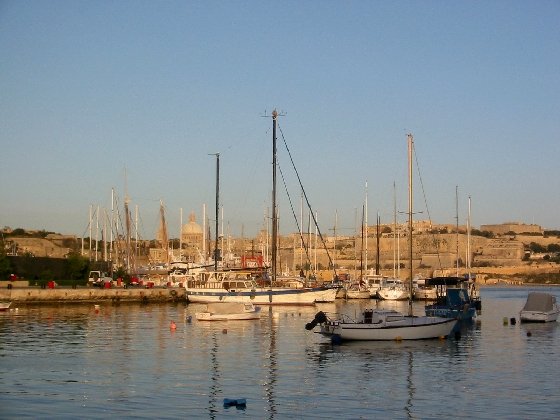 Manoel Island
We are going to miss Malta. From eating out to visiting with locals to seeing how enthusiastic the Maltese are, we have seen and done a lot in our time here in Malta. But soon it will be time for us to move on to experience the last of our adventure and explore the Eastern Mediterranean.