David's Diary: Friday, August 1, 2003
Jumping in English Harbour, Turkey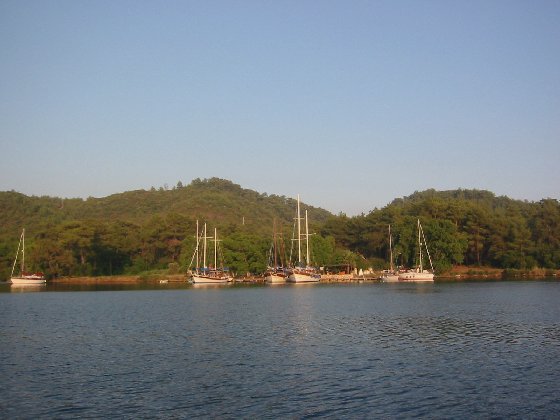 English Harbour
Yesterday we crossed Gökova Körfezi and spent the night anchored in Cokertme. We are exploring Gökova Körfezi with the Leightons and today we crossed the gulf one more time. We are anchored in English Harbour. The harbour is named for English gun boats that hid here during the Second World War. We are anchored in a sheltered bay across from a couple of restaurants.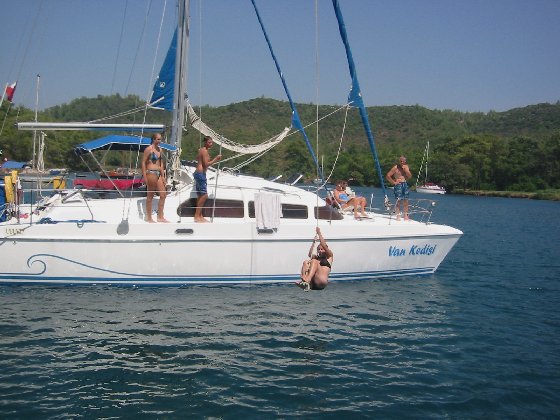 Swinging Between Van Kedisi and Dragonsinger
This afternoon Dick had a suggestion. We moved Dragonsinger and Van Kedisi so that they were closer together. We then took a halyard (a line from the top of the mast) from each boat and tied them together. We then took a third line and tied it to the two halyards. We now had a perfect swing and Van Kedisi made the perfect platform to make a running start. All the kids take turns flying through the air before letting go and splashing down into the warm water between the two boats.