David's Diary: Sunday, September 29, 2002
Passage to Siracusa, Sicily, Italy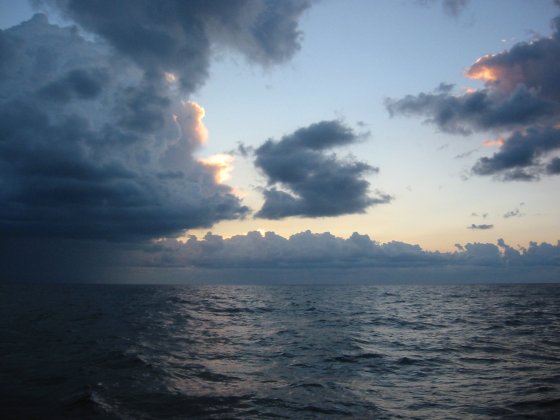 Morning After the Storms
The watches passed through the night as we got closer and closer to Sicily. At dawn we were still surrounded by thunderstorms, but they soon disappeared as the sun heated up the air.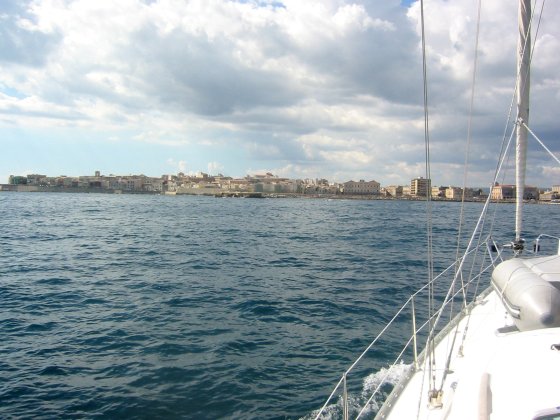 Approaching Siracusa
By mid-afternoon we were approaching Siracusa. The city is located in a natural harbour on the southeast corner of Sicily. We found an empty spot at the marina and tied up. The end of another long passage was over and we were ready to explore a new city, but first we had to catch up on our sleep.