Kairouan, Tunisia - Part I
Kairouan, Tunisia is the most holy Muslim city in Tunisia and the fourth most important holy place in Islam after Mecca, Medina, and Jerusalem. We did a day-trip from Monastir to Kairouan, exploring the various parts of the city. The morning was spent in the Great Mosque, whose imposing walls look more like a fort than a holy place. While originally started in the 8C, most of the walls today date from the 18C.
The entire marble courtyard was designed to capture rainwater into giant cisterns hidden beneath the ground. The central drainage hole consists of a series of descending patterns designed to filter dirt from the water. Since rain in Tunisia almost always contains dust from the Sahara desert, this is an important feature.
The minaret is a square three-tiered tower. Both inside and outside the Great Mosque it looks more like a fort tower than a traditional minaret. After our tour of the Great Mosque we wandered through the Media and then found a place for lunch.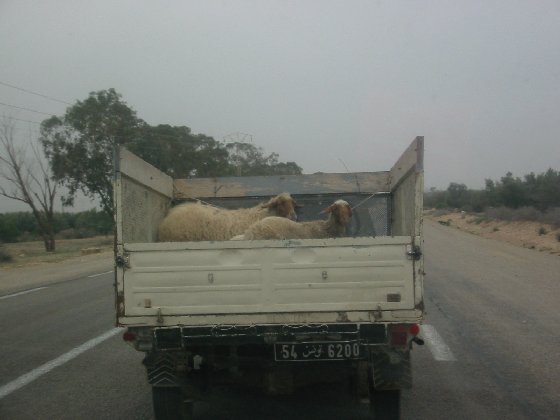 On the road to Kairouan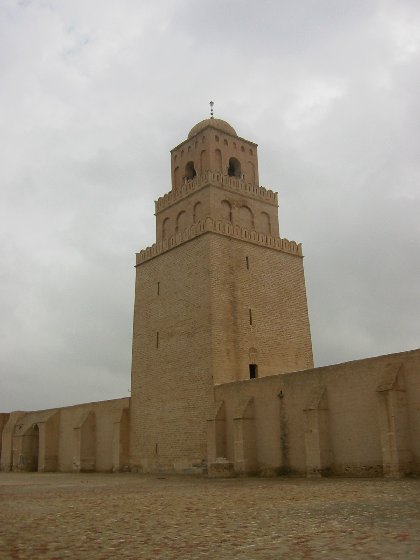 Great Mosque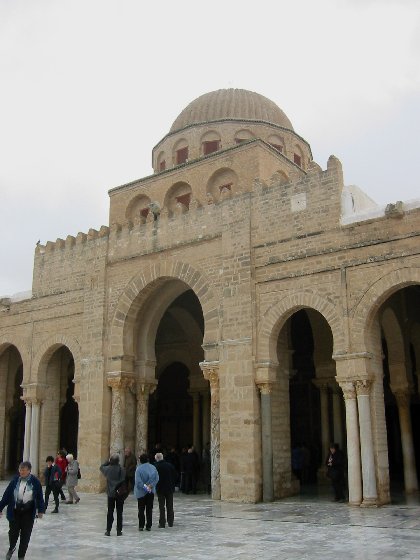 Prayer Hall Entrance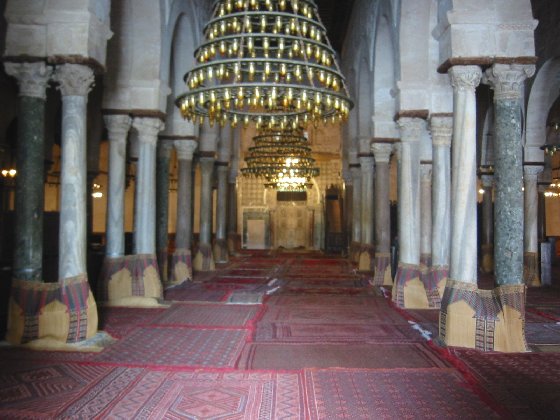 Prayer Hall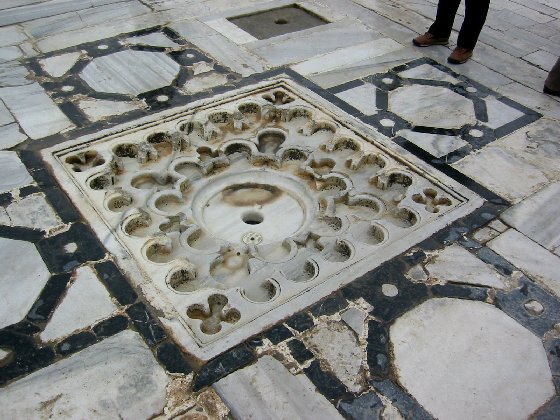 Water Catchments and Filters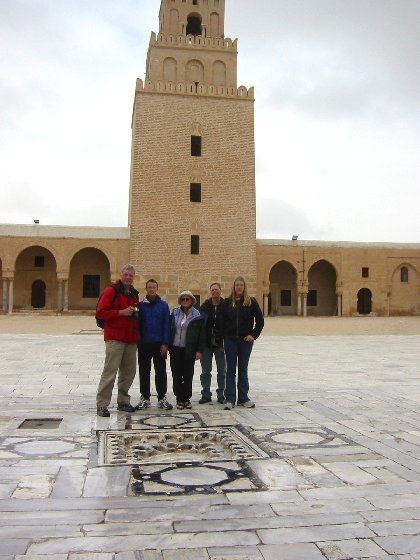 David, Kevin, Bobbie, Karalee, and Jocelyn with Minaret in the Background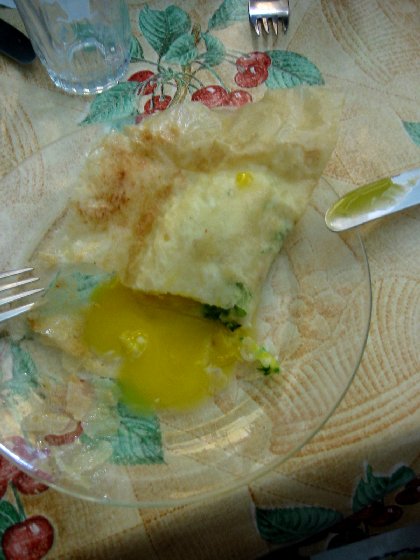 Brik: A Tunisian Speciality, Egg and Tuna in a Wafer-thin Crust