Kairouan, Tunisia - Part II
This is the second part of the description of our visit to Kairouan, the most holy city of Tunisia. After lunch we walked through the market in the Medina, then on to the main streets lined with shops. We eventually came to Zaouia of Sidi Sahab. A Zaouia is a tomb built for an important Muslim holy person. Sidi Sahab houses the tomb of Abu Zame el-Belaoui, a companion of the Prophet Mohammed. The tile work inside the Zaouia was stunning.
We also visited the Aghlabid Basins. These are two huge cisterns built in the 9C to hold the city's water supply. The water was shipped by aqueduct from hills 36km away from Kairouan. The main holding basin shown here is 128m in diameter and 5m deep. We made the visit with Karalee's friend Bobbie, who had traveled more than 10,000km from Drayton Valley, Alberta, Canada to be with us in Tunisia.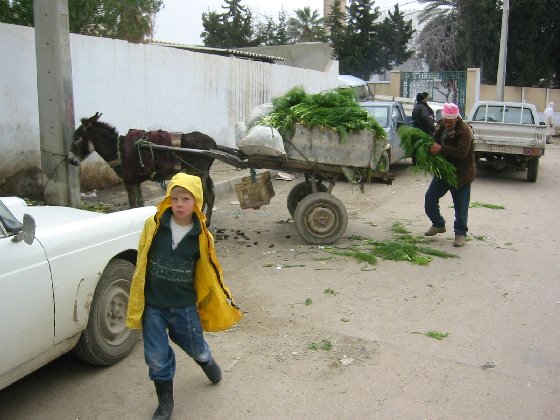 Allen in Market with Typical Farmer Transport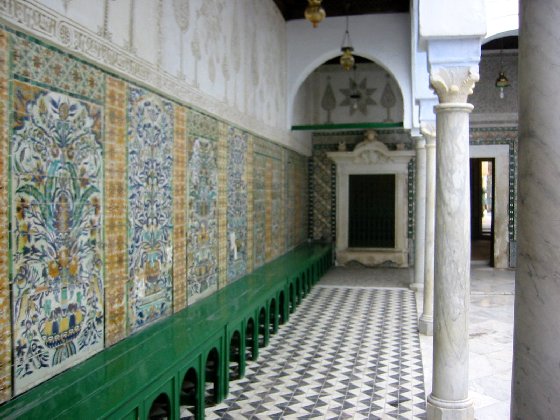 Inside Zaouia of Sidi Sahab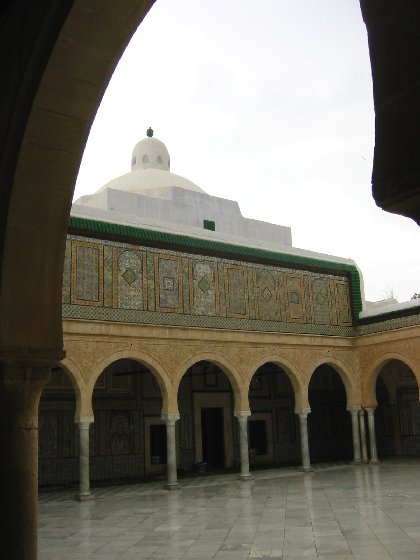 Sidi Sahab Mausoleum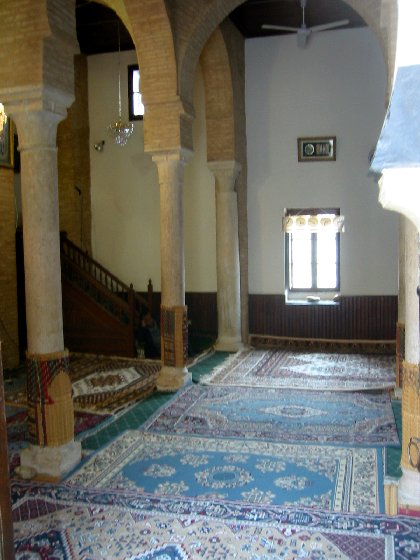 Interior Carpets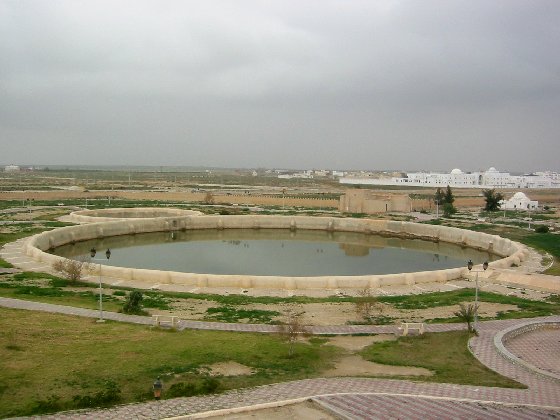 Aghlabid Basins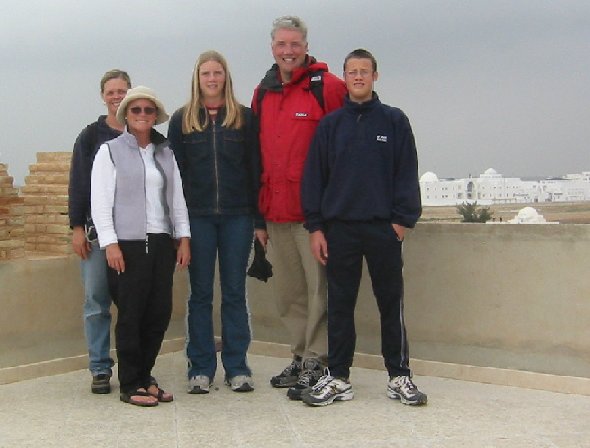 Karalee, Bobbie, Jocelyn, David, and Kevin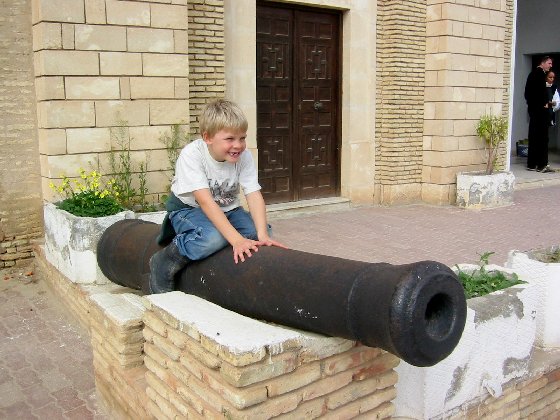 Allen Outside the Aghlabid Basins