Istanbul, Turkey - Part I
Istanbul has thousands of year's history as the center of two important empires. As capital of the Byzantine empire it was Christian and known as Constantinople. In 1453 Constantinople was captured by Süleyman the Magnificent and renamed as Istanbul. The Ottoman's were Muslim and their legacy remains today with the tall spires of the Blue Mosque and Aya Sofa. These pictures are taken in the Sultanahmat region of the city.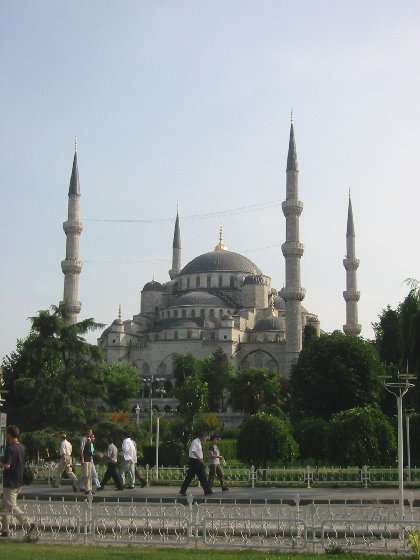 Blue Mosque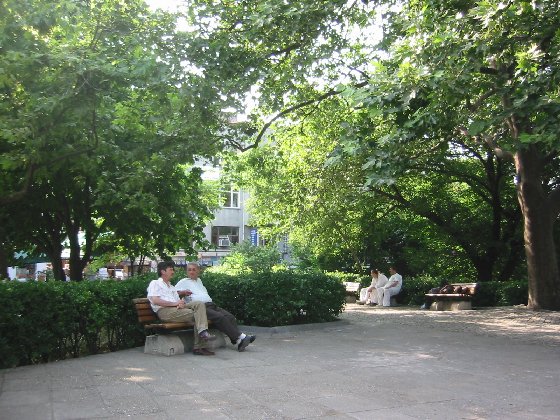 Sultanahmat Park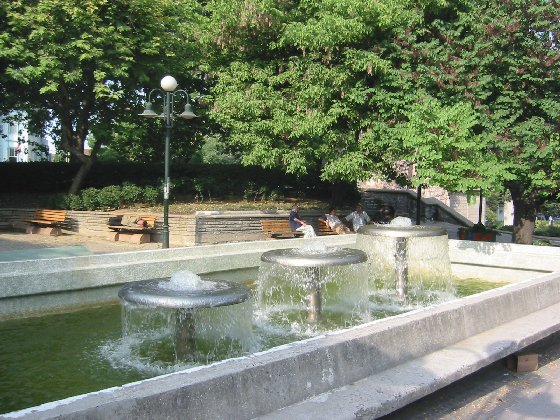 Park Views
Aya Sofa
Aya Sofa was first a Christian church, then a Muslim Mosque. Today it is preserved as a museum that demonstrates the richness of Istanbul's mixed past.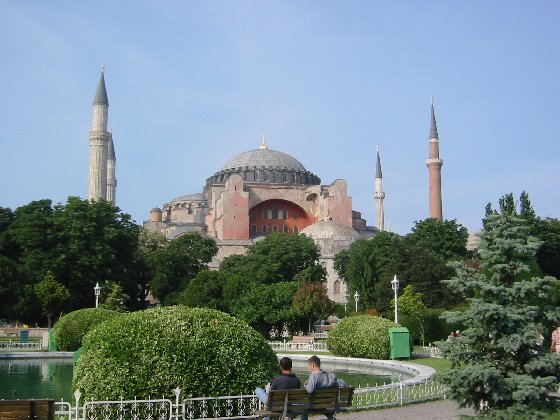 Aya Sofa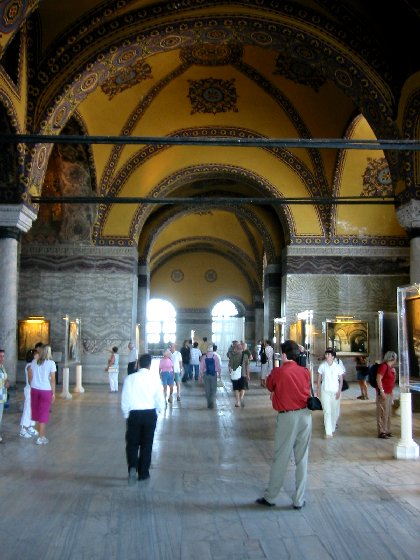 Upstairs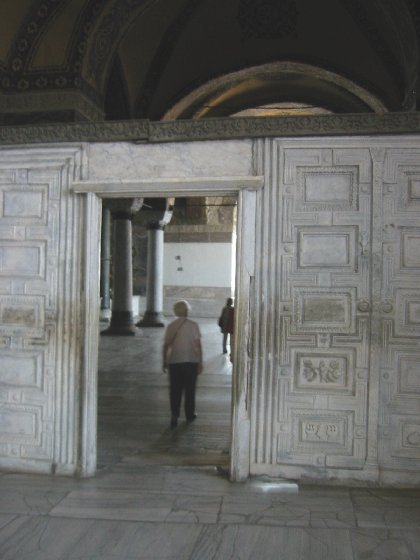 Carved Doorway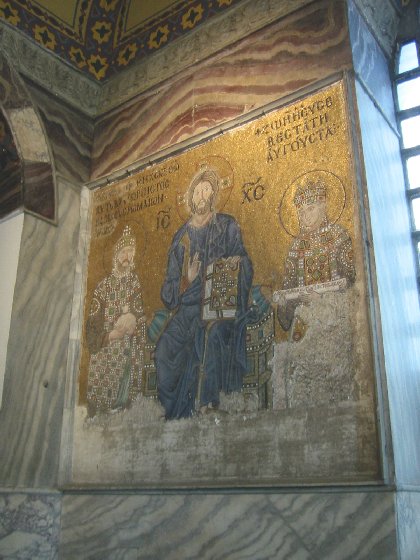 Mosaic Portraits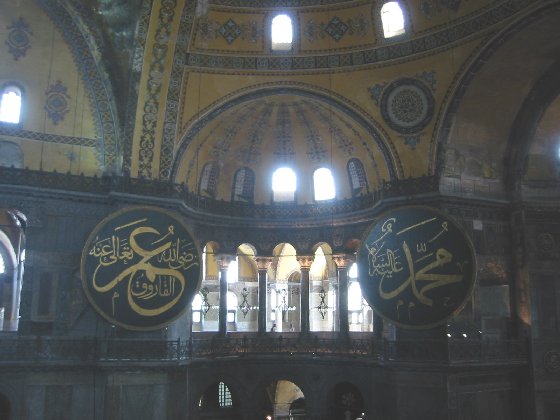 Arabic Script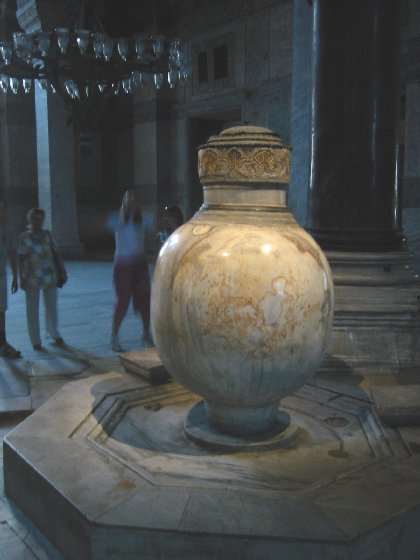 Water Urn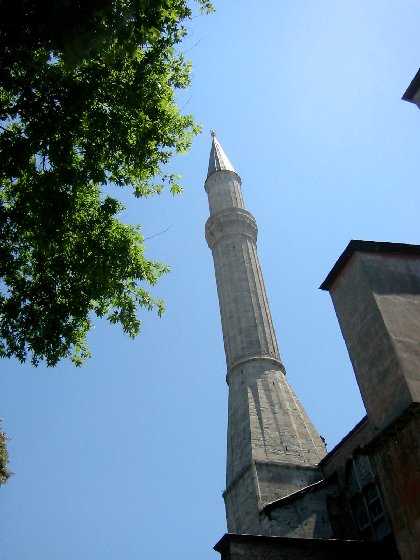 Single Tower of Aya Sofa