David's Diary: Monday, November 26, 2001
Yacht Services Premier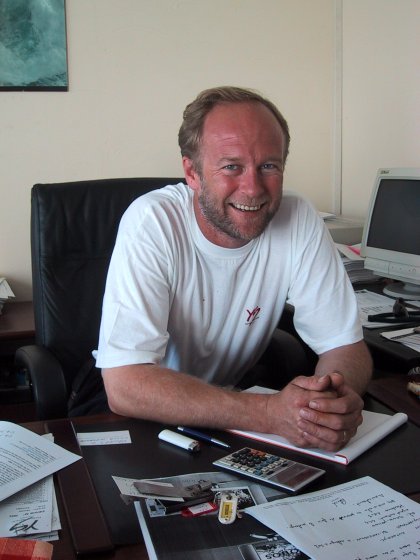 Nick Burton, Managing Director, Yacht Services Premier
Our boat is being commissioned by Yacht Services Premier at Port Napoleon in Port St. Louis du Rhone. Jeanneau America recommended Yacht Services Premier as the best place on the Mediterranean to commission our new Jeanneau 43 DS sailboat. We have enjoyed working with YS and their talented people. We had numerous custom features that we wanted on Dragonsinger, and Yacht Services Premier has the people, contacts, materials, and experience to make our changes look like factory installations.
But our relationship to Yacht Services Premier goes deeper. Nick Burton, the Managing Director and founder of Yacht Services Premier, did a similar trip to ours. He took eighteen months in the early nineties to travel the Mediterranean with his wife and two young boys, then aged six and seven. Nick has been invaluable in providing both boat advice and practical advice for surviving afloat with a young family. Nick is originally from England and fully bilingual. Most of his employees also speak English, which really helped when explaining boat problems.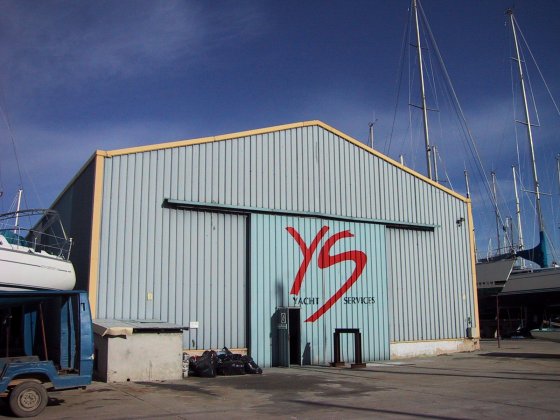 Yacht Services Premier Workshop
Yacht Services Premier are a visible and important port of Port Napoleon. We have been here almost two months and have gotten to know the workshops, the boats, and the people who make their living in the boat yard. Our boxes have been stored inside the shed and we have seen Yacht Services Premier employees building our doors and shelves. It is getting time for us to move on, but this has been a special home for us as we prepared Dragonsinger to travel the Mediterranean.
Sadly, Nick Burton passed away in 2003 of a heart attack. For those with fond memories of Yacht Services Premier, there still exists a Yacht Services Premier Facebook Page with some photos.