David's Diary: Thursday, February 28, 2002
Recess In Alicante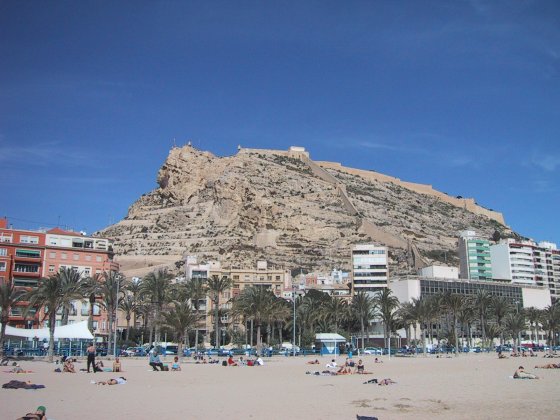 Castillo de Santa Bárbara
Aboard Dragonsinger, we are back into school. There are only a couple of weeks left before the end of the second term and we still have a lot of work to complete. There are some compensations for doing school onboard Dragonsinger in Alicante where the weather has been sunny and warm. For recess, Kevin, Allen, and I leave the boat to ask more questions at Tourist Information. On our way back, we stopped at the beach next to the marina.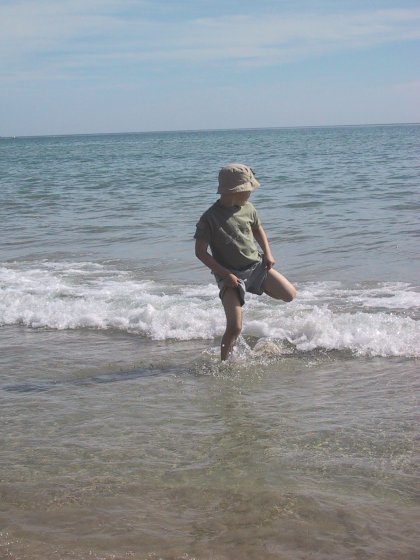 Allen Dances In The Surf
With the temperature around 25C the beach was filled with people sunbathing. Concessions were open and it looked at felt like a summer day back home in Vancouver. We have to keep remembering that it is only February. Before I could blink, Kevin and Allen had their shoes off and were dancing in the Mediterranean Sea. The sea temperature may only be 18C, but that didn't slow them down from checking out the waves. It was with great reluctance that I finally managed to get them off the beach and back on board Dragonsinger for lunch and more school. But what a fun recess.