October 18, 2011: Kathmandu to Pokhara
After breakfast a clean group lined up outside the entrance to the Hotel Nirvana Garden. Little would we know how dirty we would be in a few short days, but for now we were all pleased to pose for photos and continue to get to know each other.
We left the hotel and traveled through the morning traffic to the Kathmandu airport. We flew on a turbo prop plane to Pokhara, North of Kathmandu and the location for the beginning our trek to Annapurna Base Camp. We were greeted at the Pokhara airport by a local bus painted and decorated in bright colors.
We settled into our hotel, had tea in the garden, and then we all had time to explore Pokhara. David and Karalee found a local yoga class and as the sun was setting Dick, Karalee, and David had a Nepalese yoga experience. We ate dinner independently and then turned in early to be ready for the first day of our trek.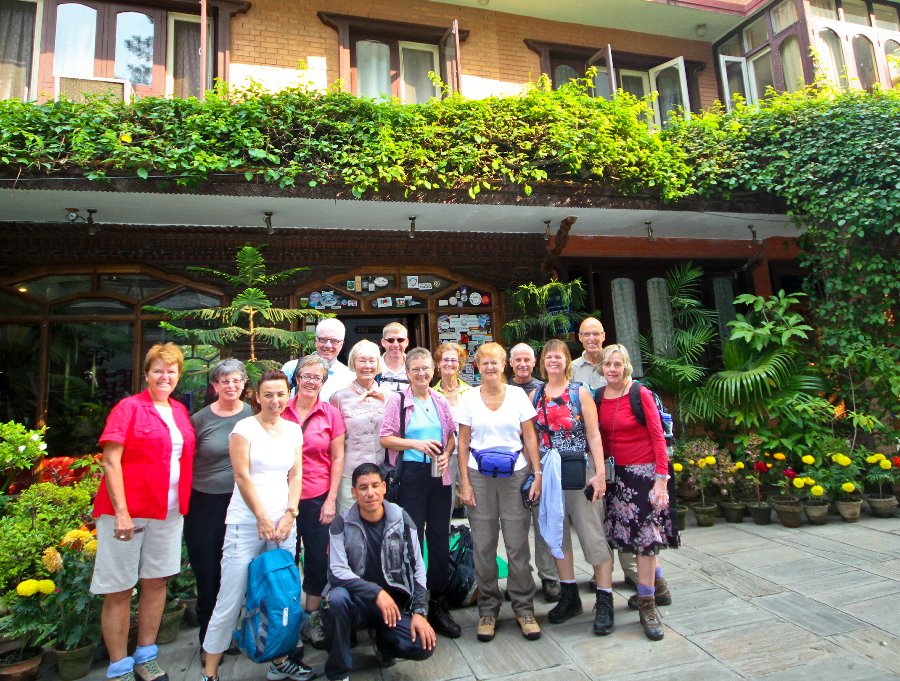 Our Group at Hotel Nirvana Garden, Kathmandu (photo Razzu)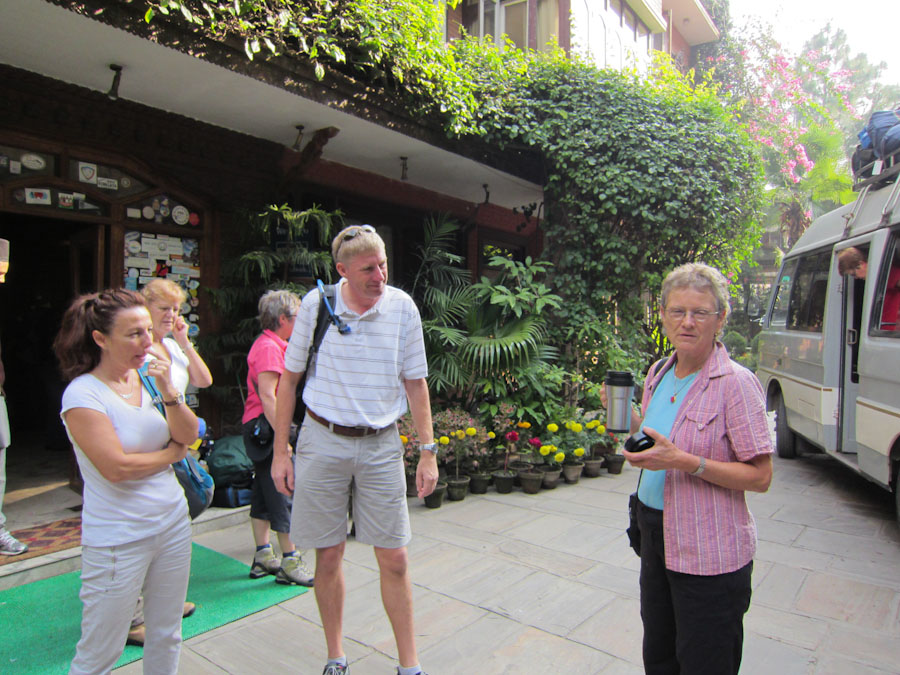 Nuhket, David, and Marian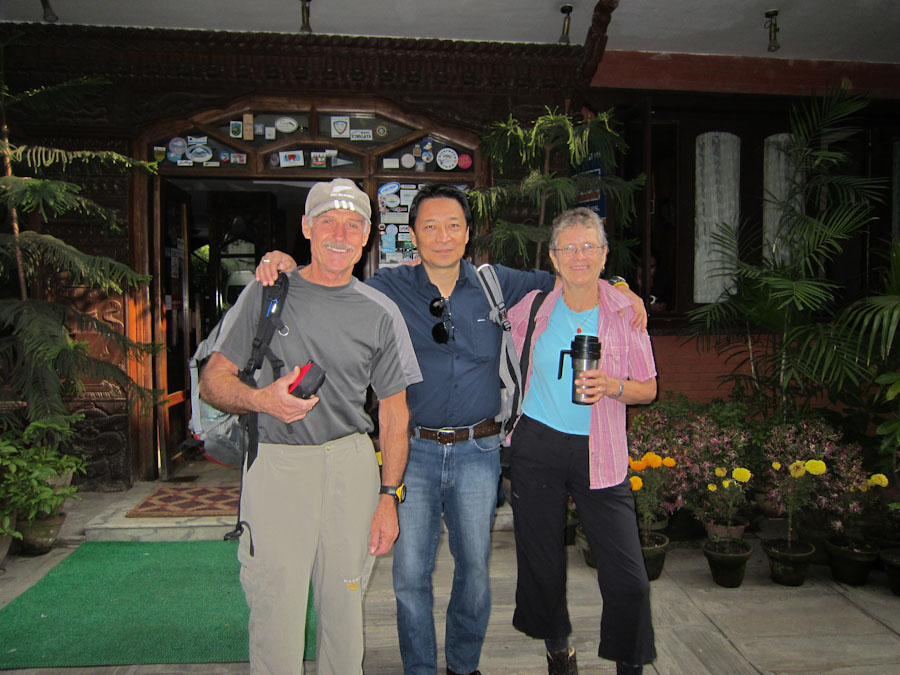 Dick, Razzu, and Marian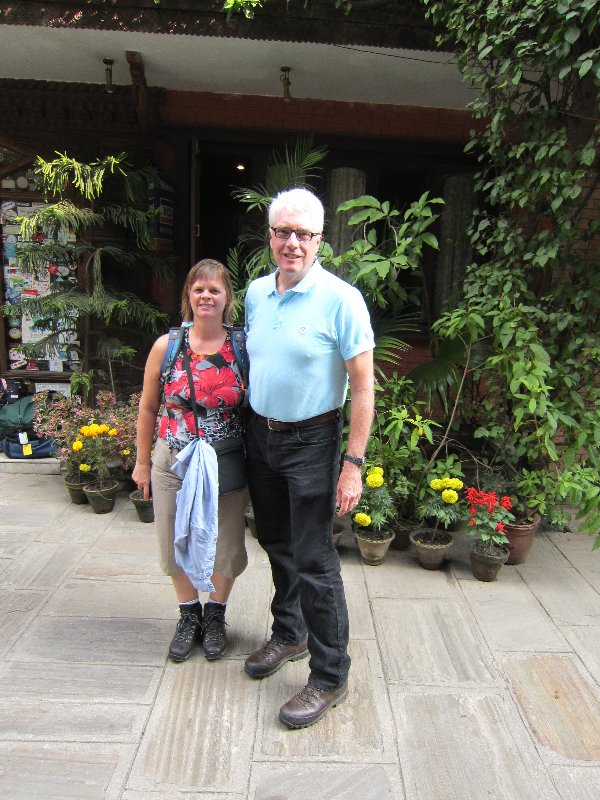 David and Karalee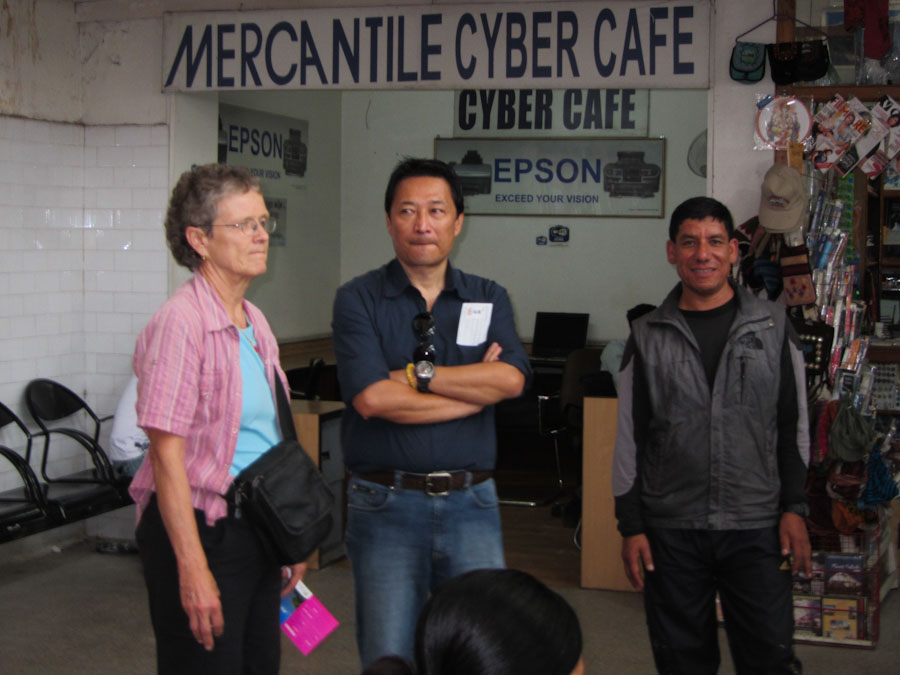 Marian, Razzu, and Shyam at the Kathmandu Airport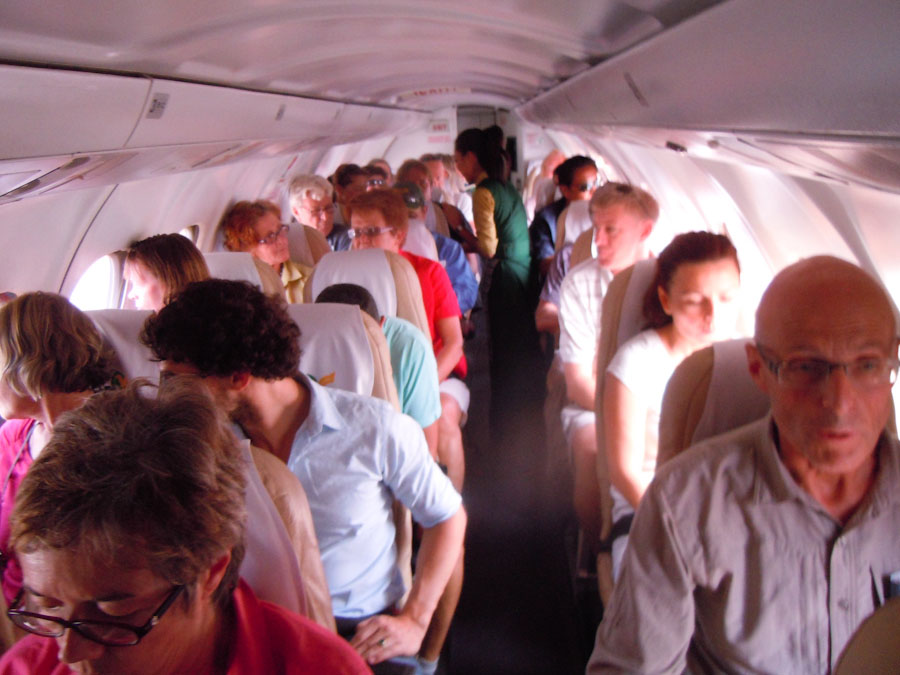 Our Flight to Pokhara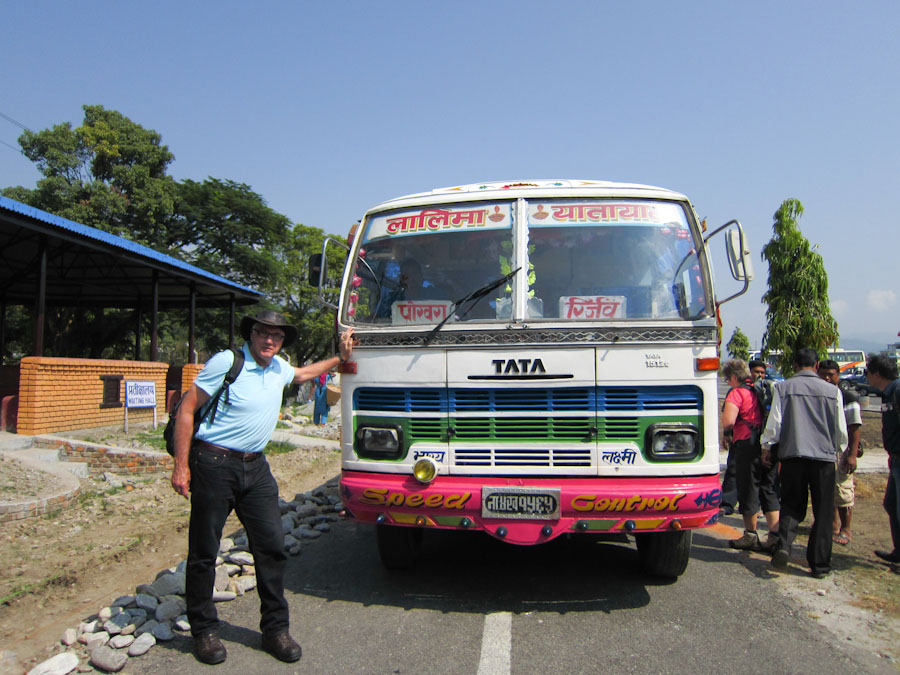 David and our Pokhara Bus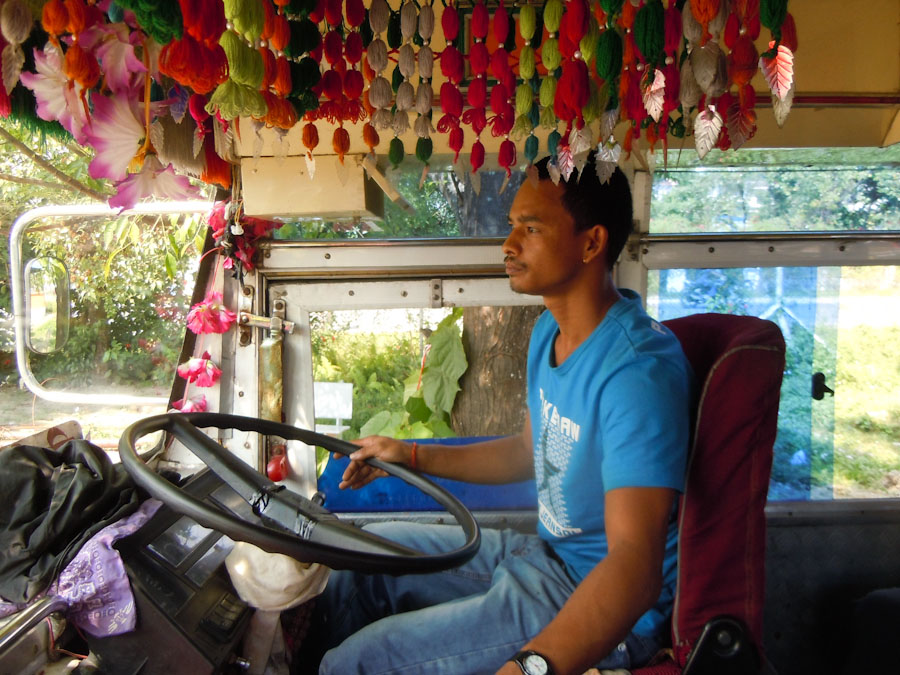 Our Driver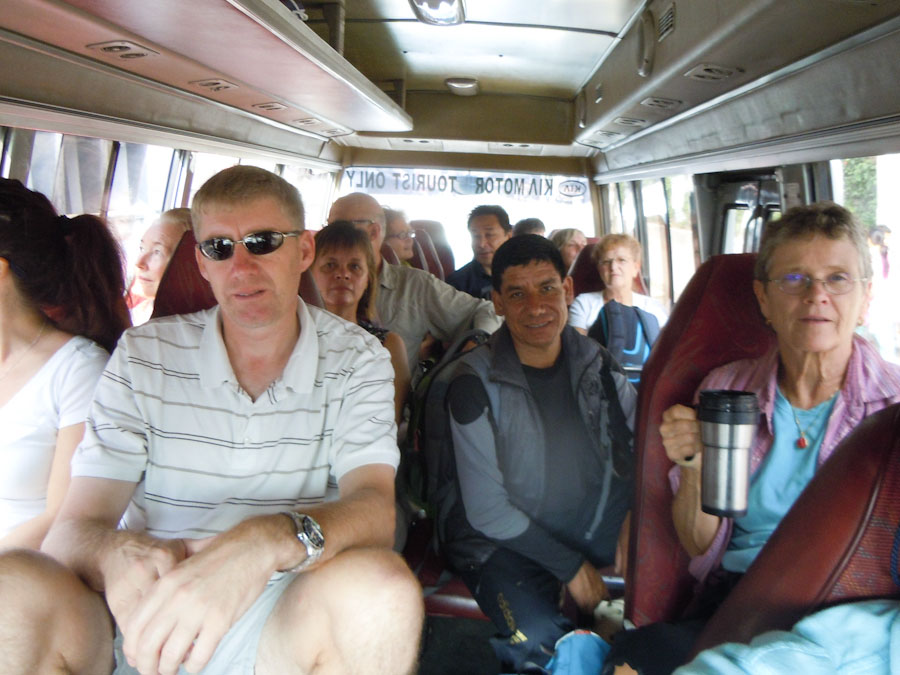 On the Pokhara Bus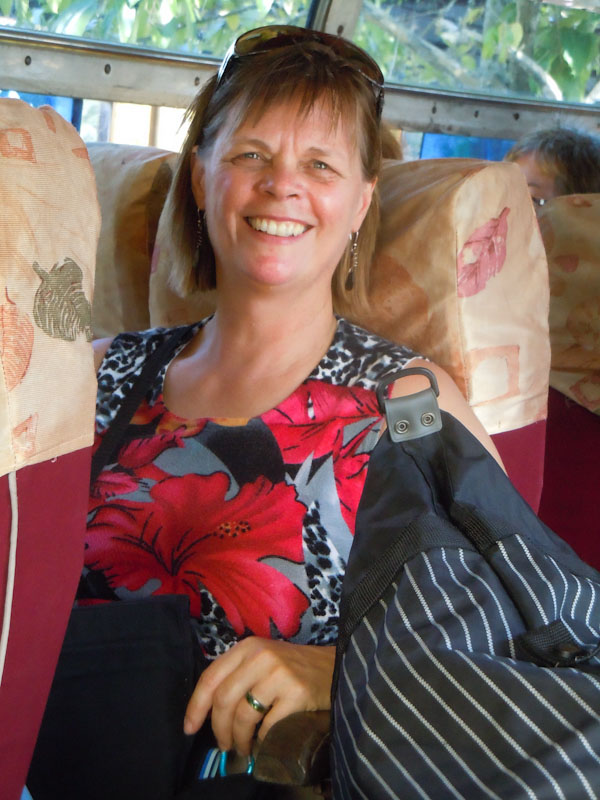 Karalee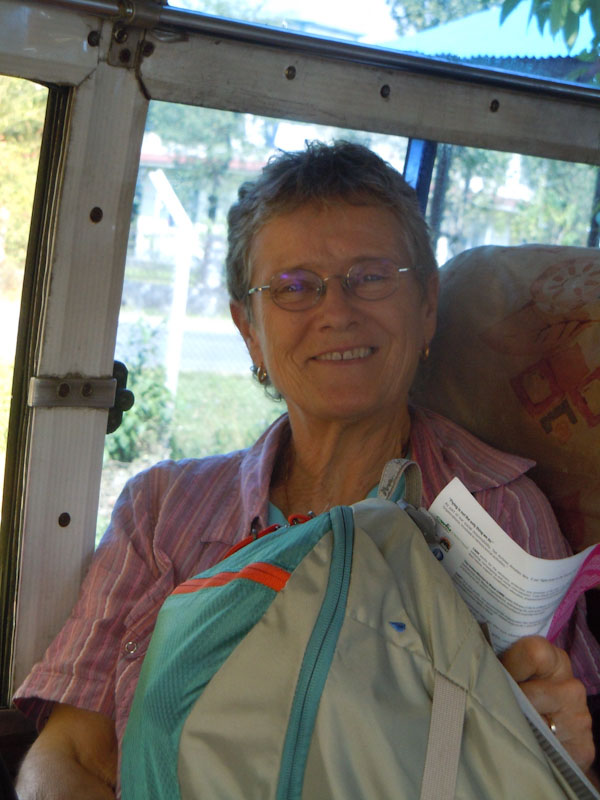 Marian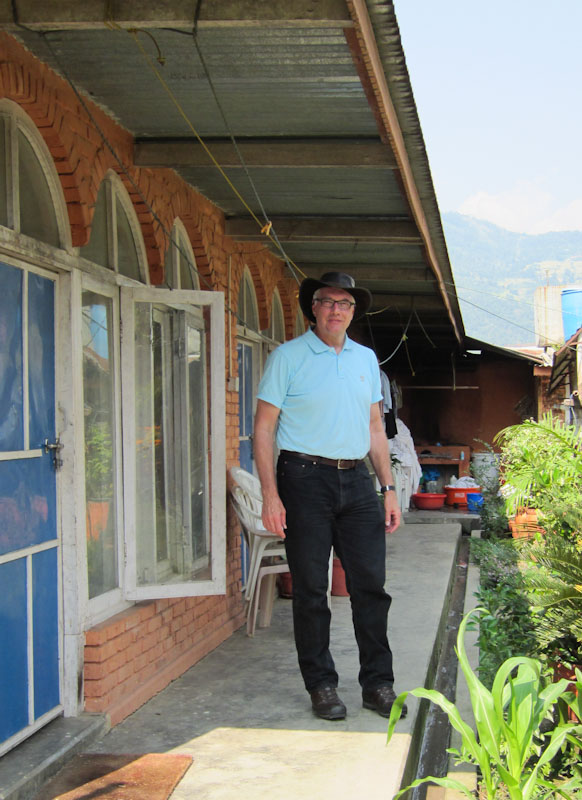 David At the Pokhara Hotel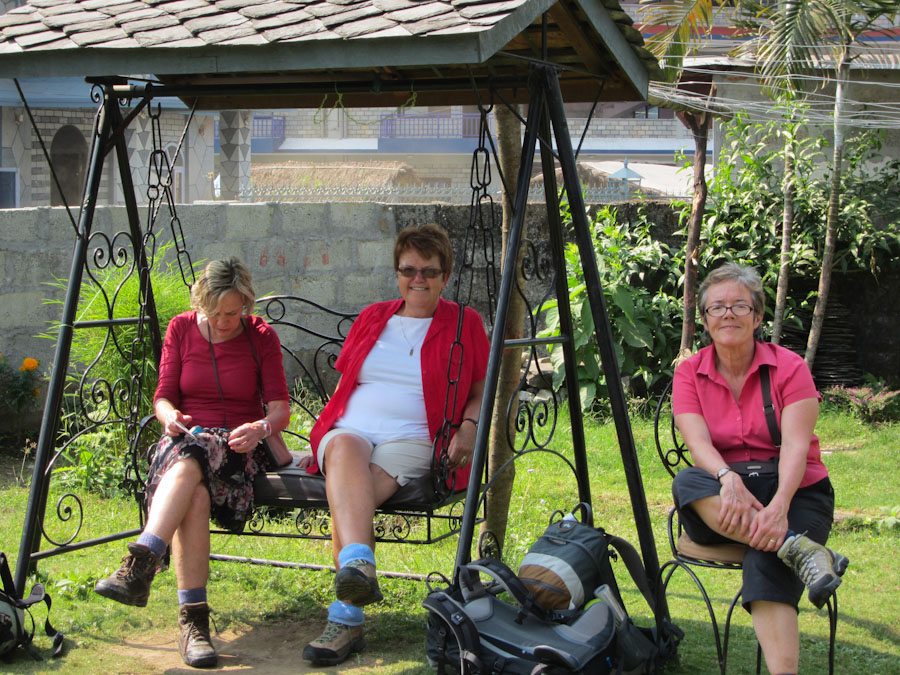 Jan, Kath, and Judy Relax in the Garden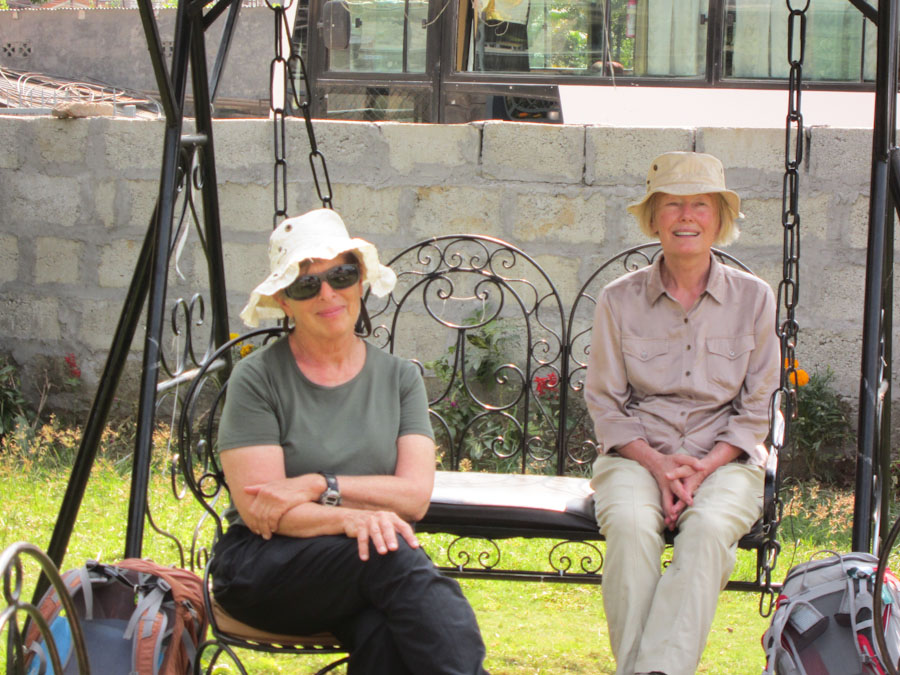 Jane and Dagmar Relax Too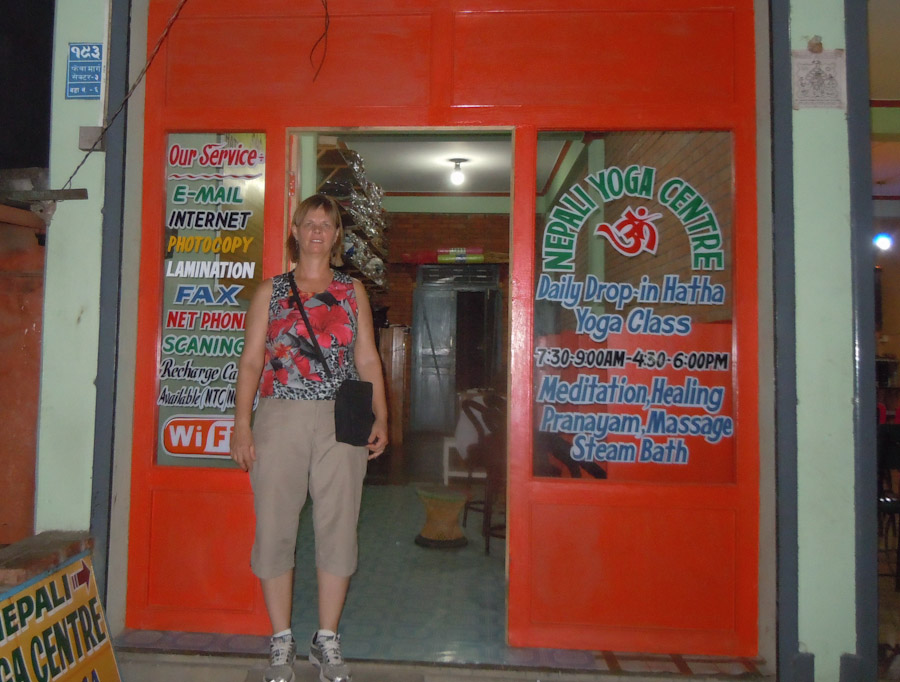 Karalee at Nepali Yoga Center
Our trip was organized and led by Marian Leighton of Vancouver, BC with local support for our trip provided by Razzu Tuladha of Samsara Journeys based in Kathmandu, Nepal.