April, 2007: Spain and Portugal - Part II
Algarve, Portugal
In Seville, we picked up a rental car and headed west. In an hour or so of driving on the highway, we crossed the Rio Guadiana and entered the Algarve region of Portugal. For David and Karalee, this was their first time in Portugal. We followed the slow coastal road so that we could enjoy the sights along the way.
Portugal is bounded to the south and west by the Atlantic Ocean. The coastal road follows the coast, but is a couple of kilometers inland. We had to make side trips to small coastal villages to catch our first glimpse of the Atlantic Ocean.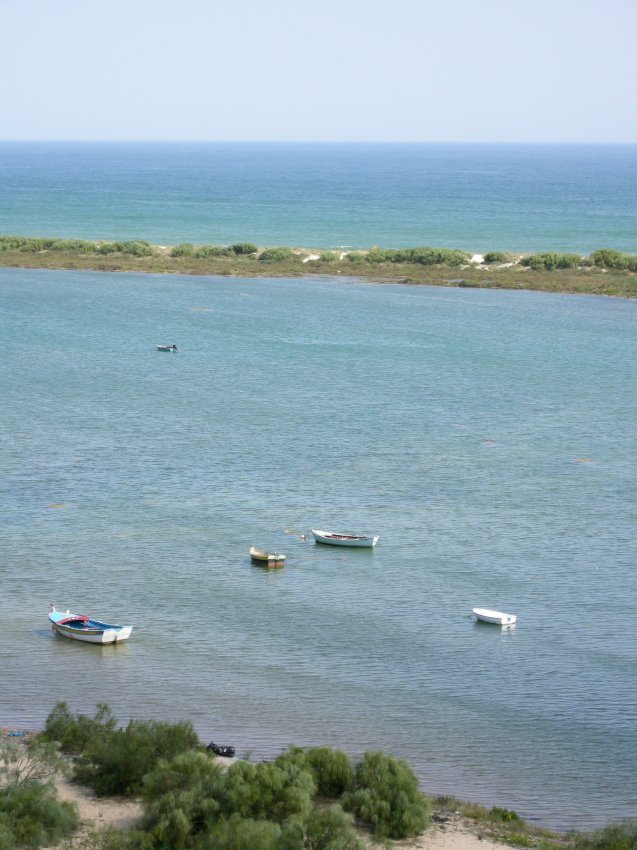 Cacela Velha with views of the Atlantic Ocean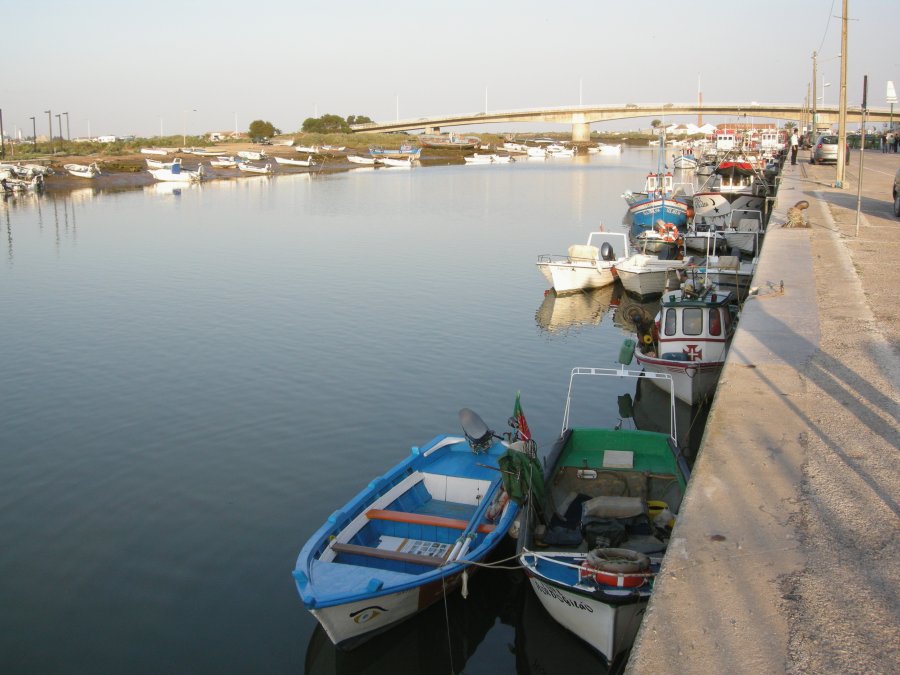 Tavira
Olhao
Our second day in Portugal, we continued along the coastal road visiting several villages. We stopped in Olhao to look at the marina and shop in the market.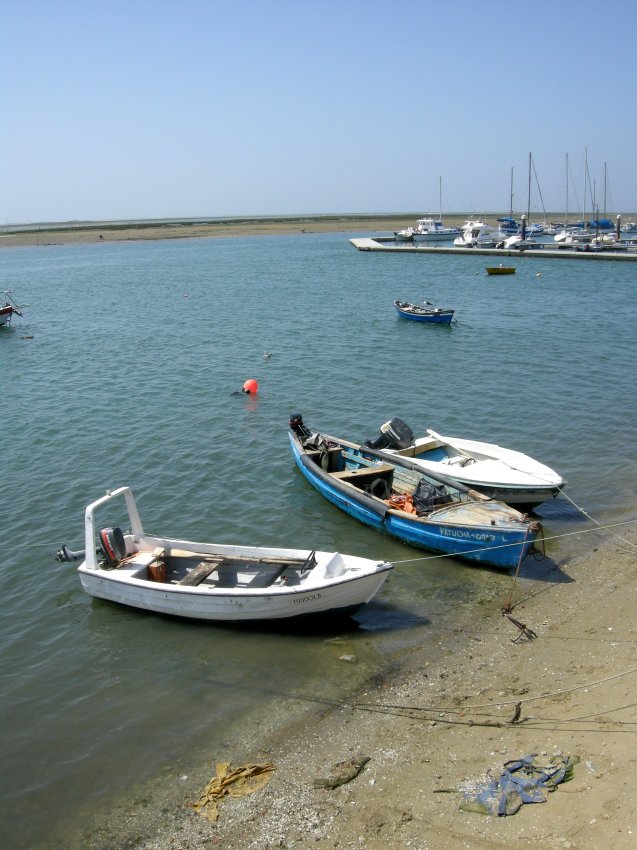 Fishing Boats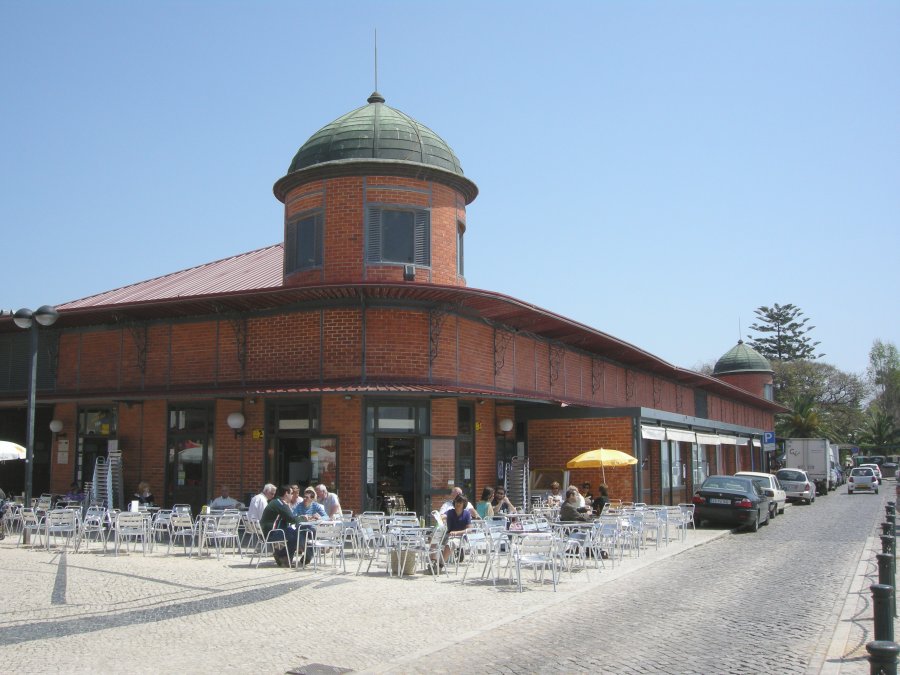 Public Market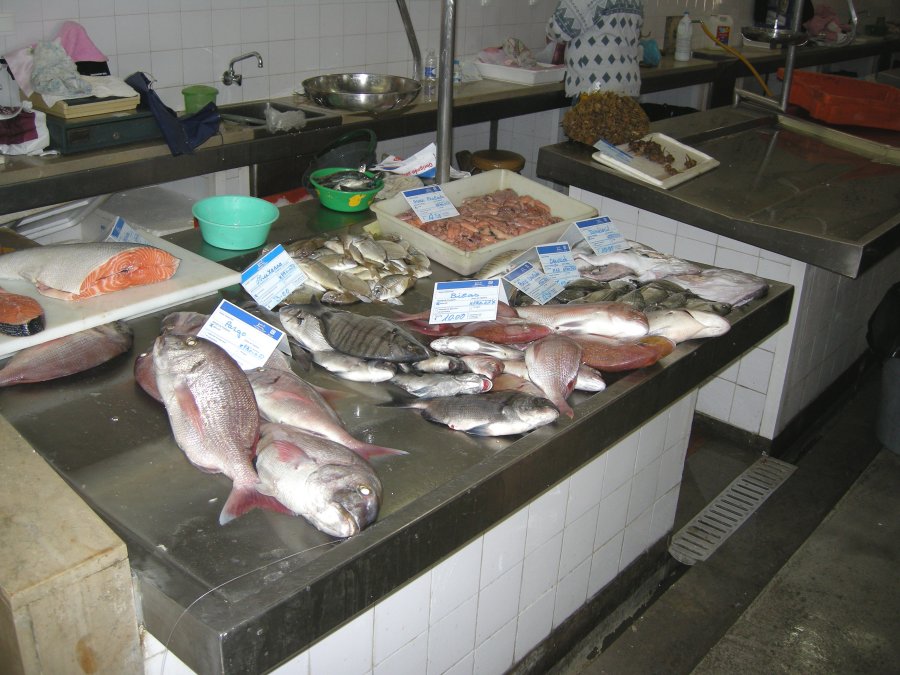 Fishmongers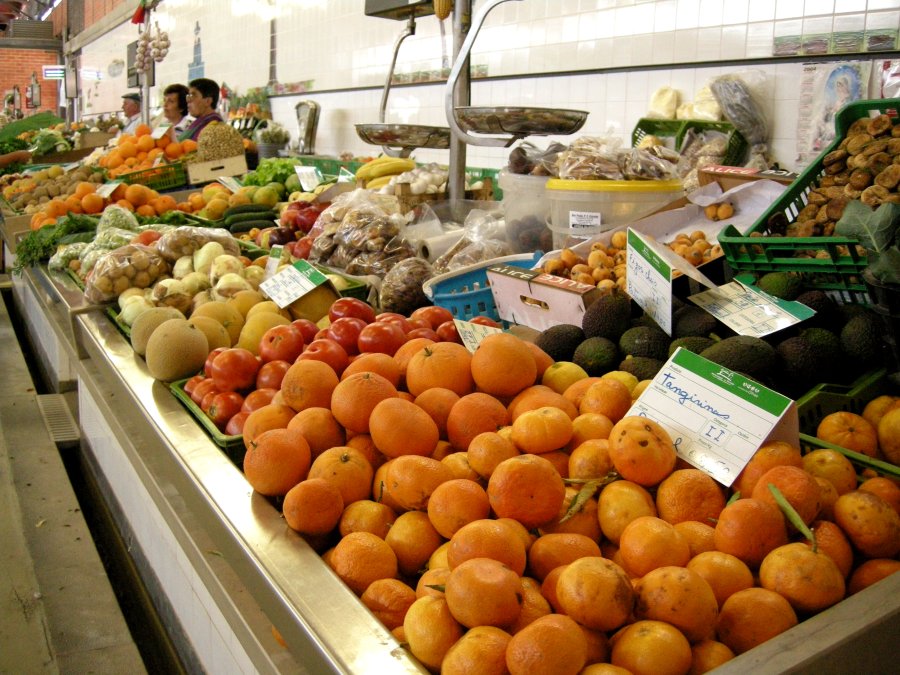 Fruit Stand
Albuferia
After leaving Olhao, we drove to Albuferia. This is one of the most developed resorts in the Algarve. We got lost several times navigating the narrow medieval streets, but eventually we found our hotel. While the hotel was only a five minute walk from the beach, it was in a quiet neighborhood. We didn't feel like we were in a crowded resort. It seemed like we were in our own little village.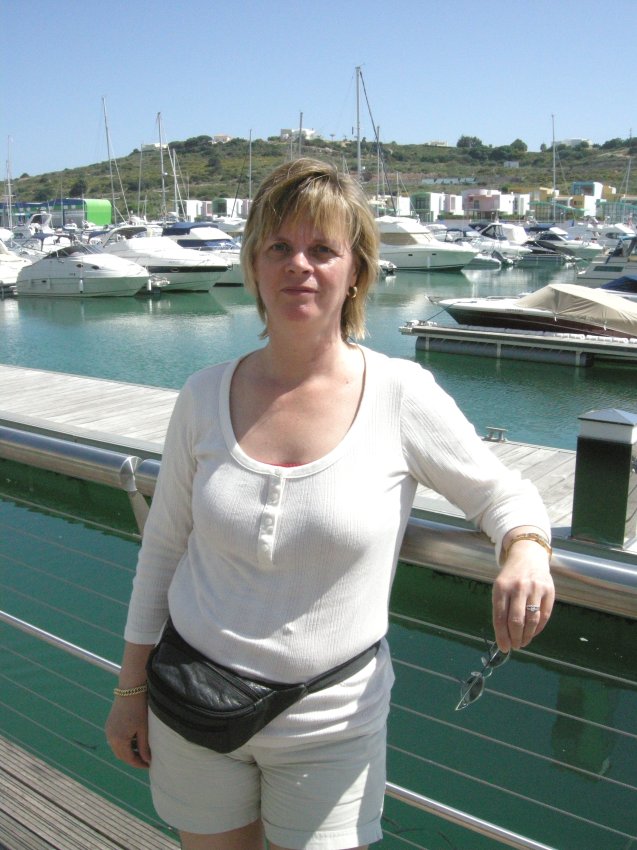 Karalee at the marina in Albuferia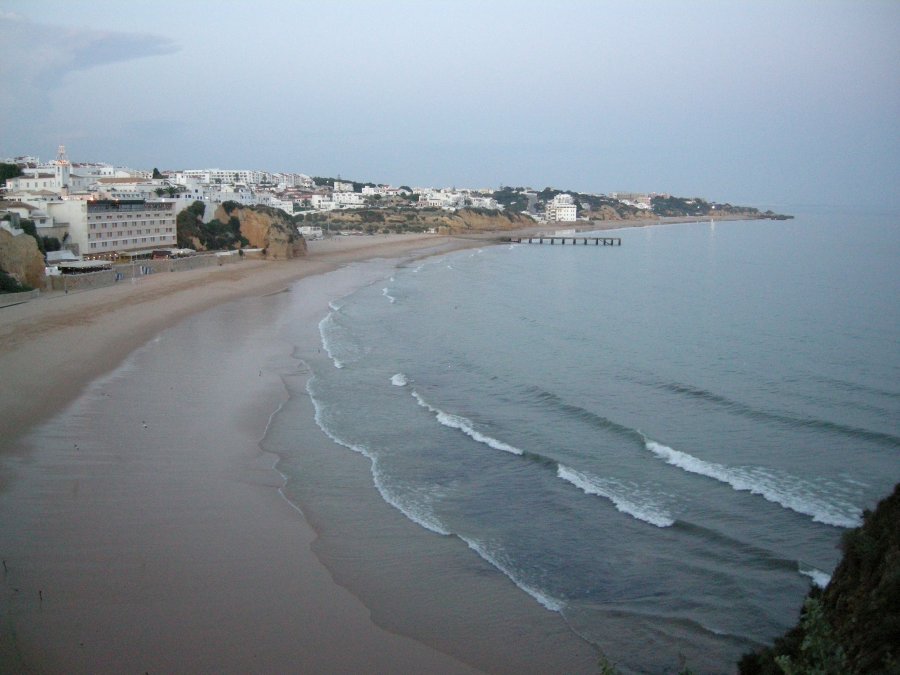 Main beach in Alburferia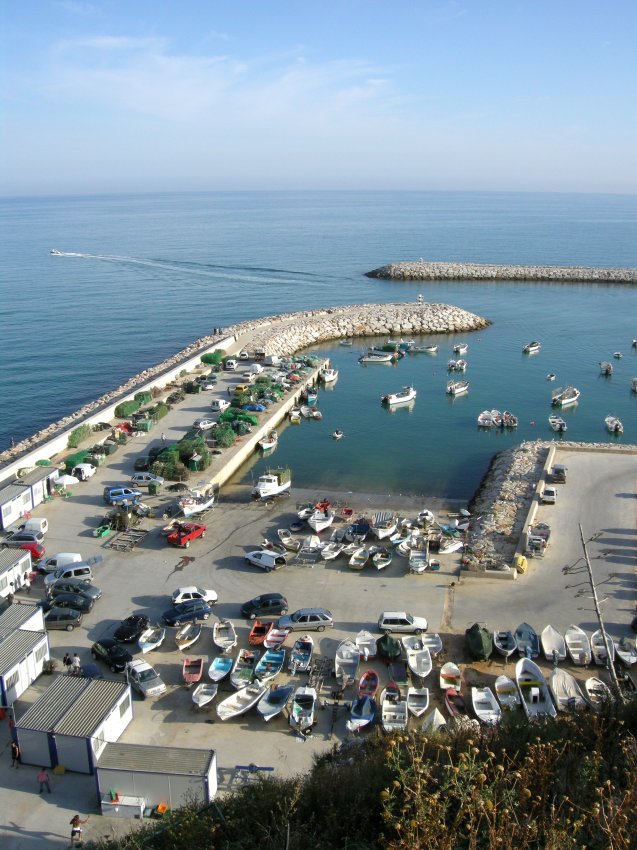 Fishing Harbor
Lagos
After two nights in Albuferia, we continued further west. We stopped in the town of Lagos (pronounced Lagoosh). We walked around the marina and shopped for pottery in the old town.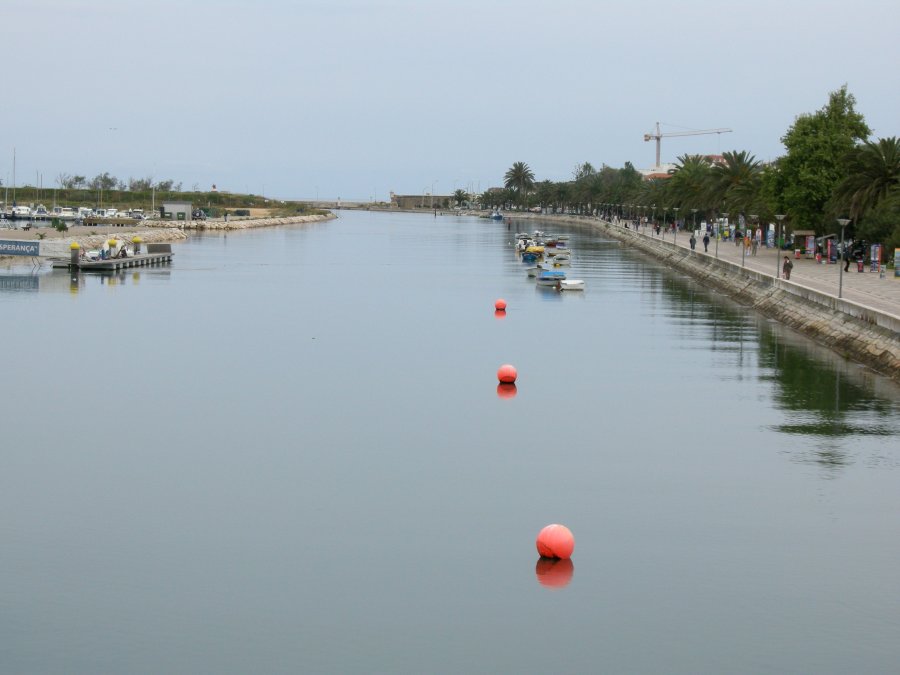 Canal leading to the marina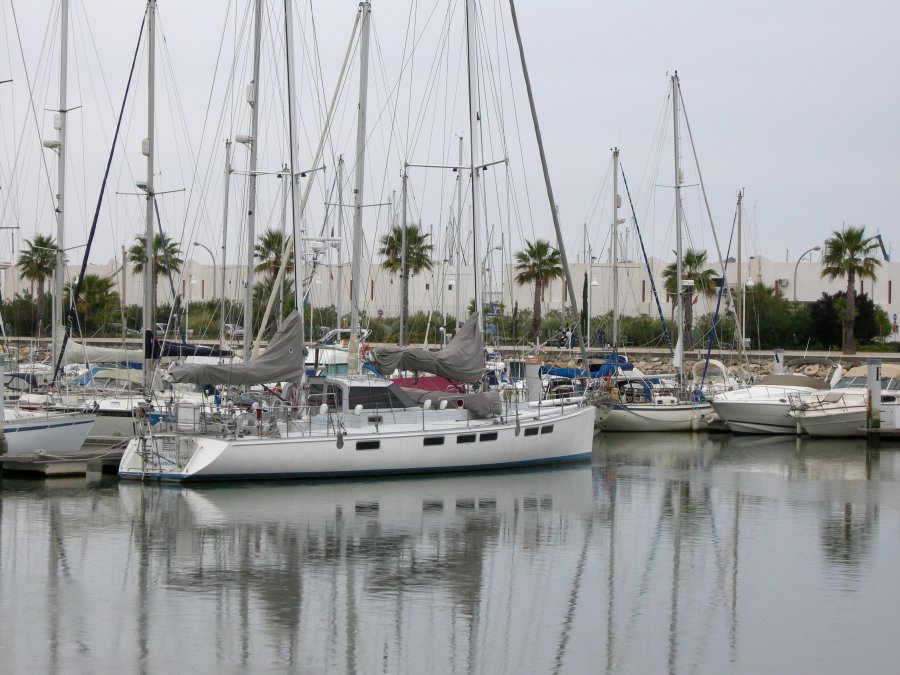 Marina
Sagres
As you continue west from Lagos, you eventually come to the southwest corner of Portugal (and all of Europe) where the town of Sagres is located. Many Portuguese explorers left from either Sagres or Lagos. Sagres is part of a national park, which has restricted development. This makes the town appealing, as it is a mixture of permanent residents and tourist facilities. The Sagres tourist office reports that there are twenty beaches within a ten minute drive of Sagres. We didn't visit all twenty, but we did spend time on several different beaches, soaking up the sunshine and relaxing.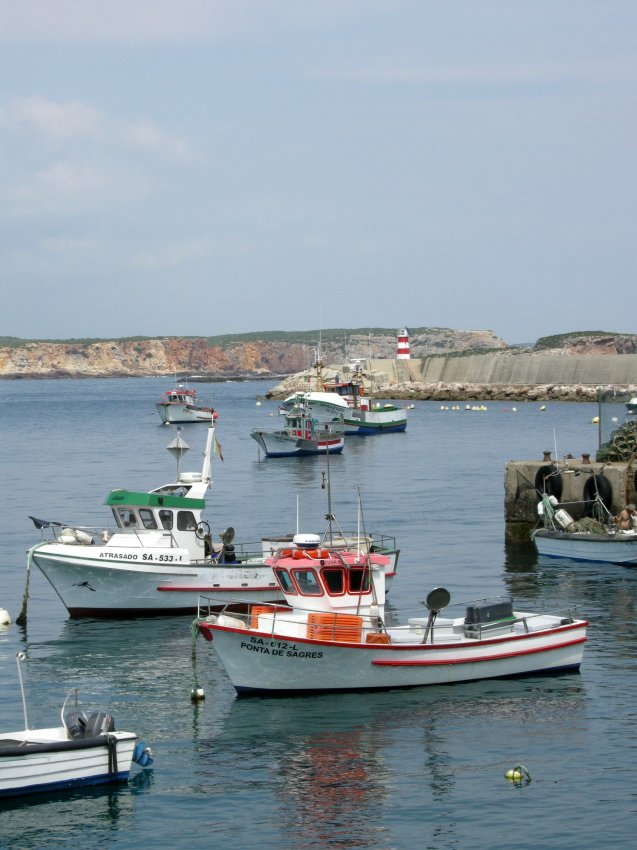 Sagres Harbor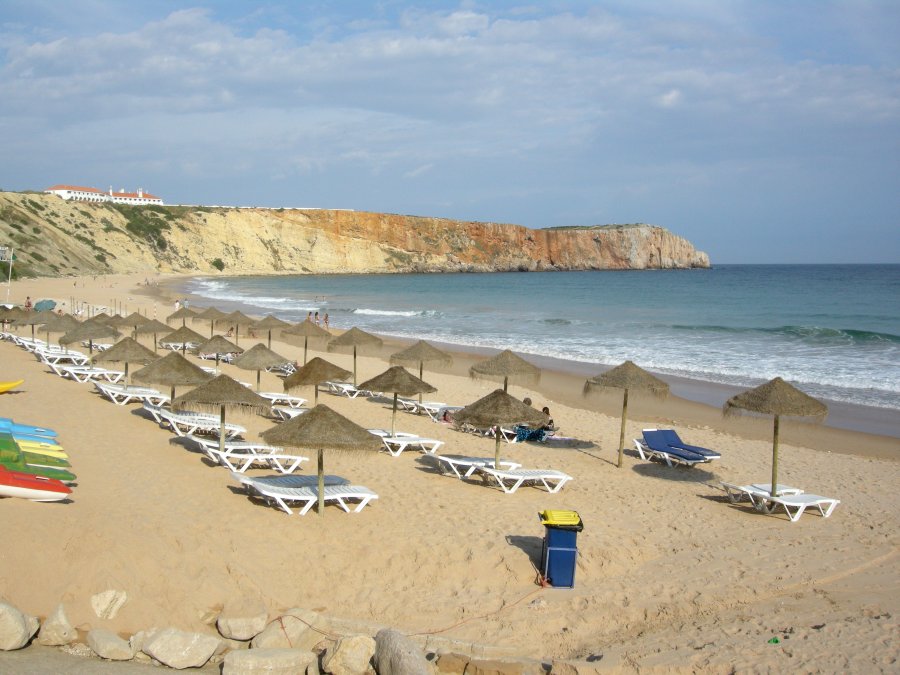 Beach in Sagres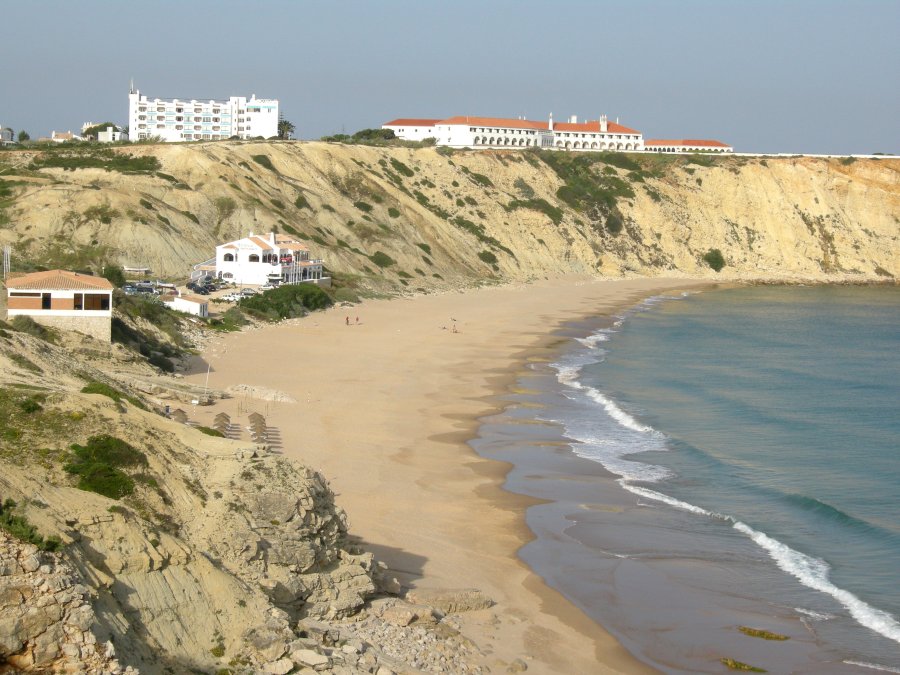 Hotels on the cliffs and restaurants on the beach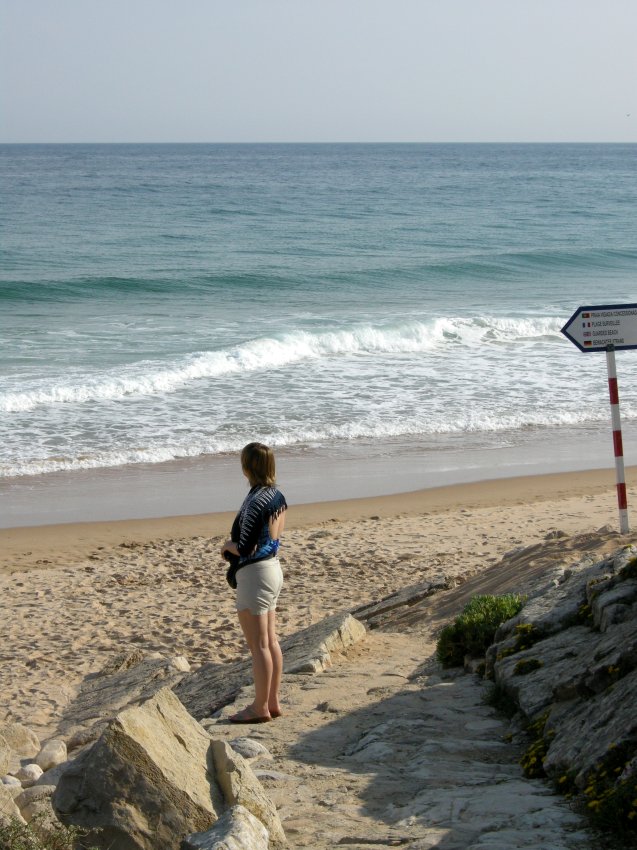 Karalee enjoying the Atlantic Ocean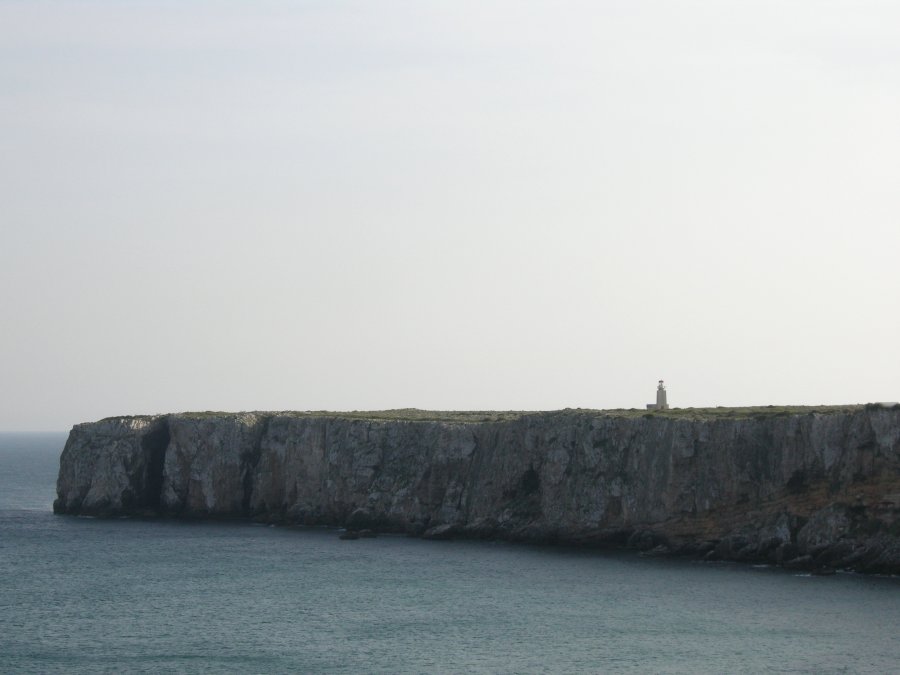 Cliffs surrounding the beach