April, 2007: Spain and Portugal - Part I
Madrid and Seville, Spain
Madrid
David and Karalee Greer celebrated their twenty-fifth wedding anniversary with a trip to Spain and Portugal. We started our trip in Madrid. While we've been to Spain before, we had never been to Madrid.
During our first evening, we went out for tapas in a restaurant near our hotel. At the restaurant, Karalee's purse was stolen, including her credit cards, driving license, and passport. We spent much of our three days in Madrid organizing a temporary Canadian passport for Karalee. Thankfully, the Canadian Mission in Madrid has Carla Goncalves, who Karalee and David call the organizing dynamo. She knew exactly what to do and was polite, patient, and helpful as we worked through all of the paperwork.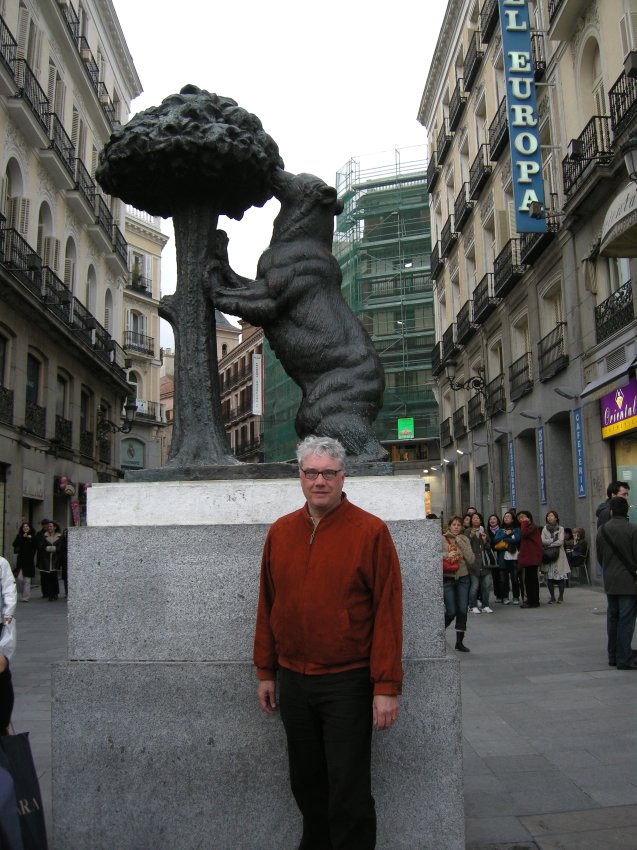 David in Plaza de la Puerta del Sol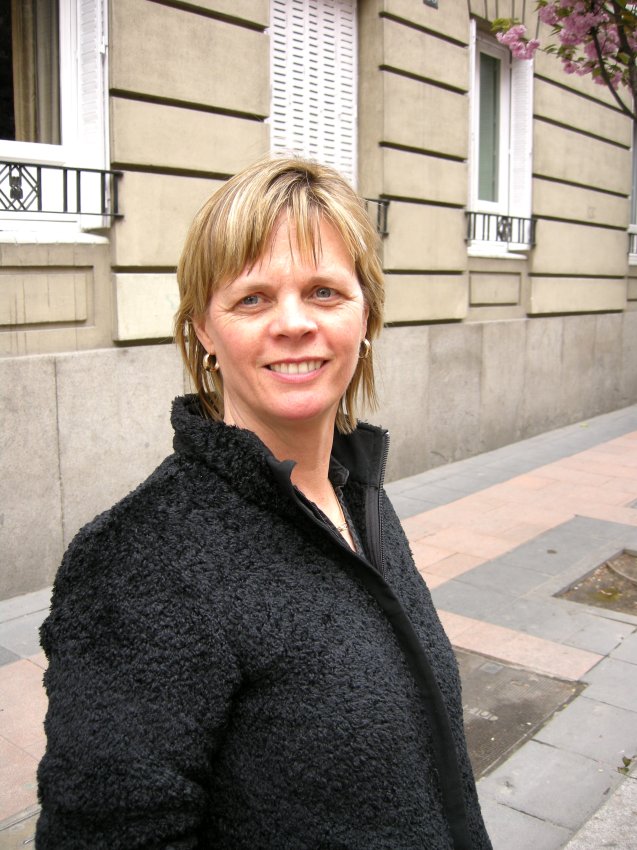 Karalee in the streets of Madrid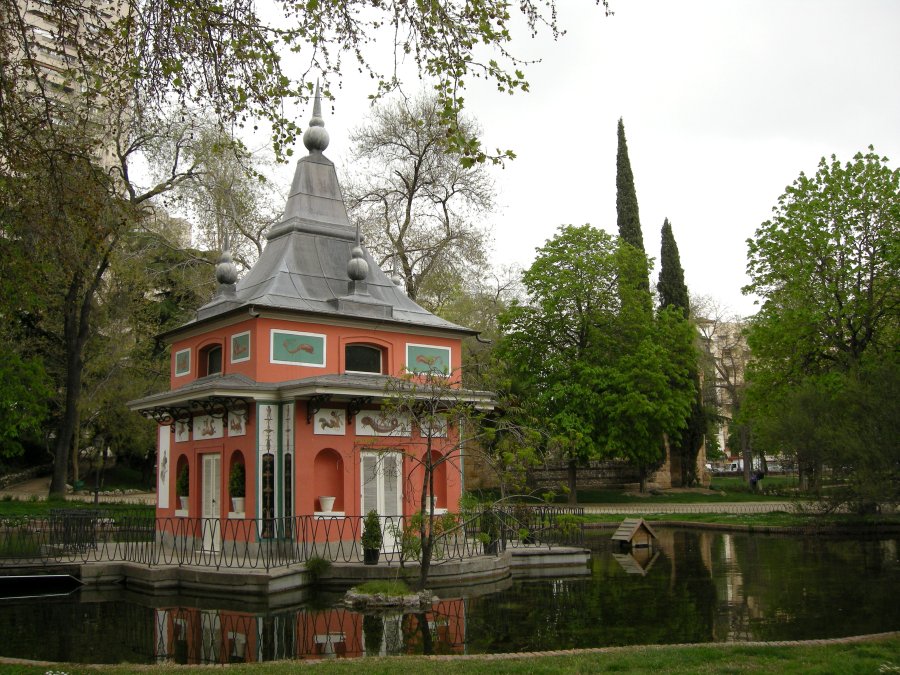 Retiro Mediodia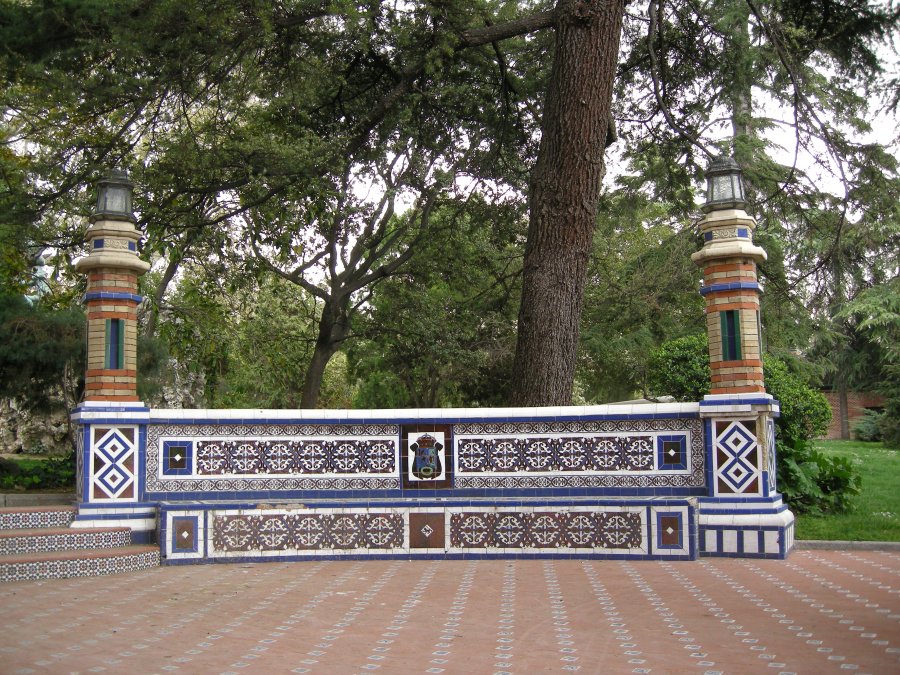 Mosaics in the park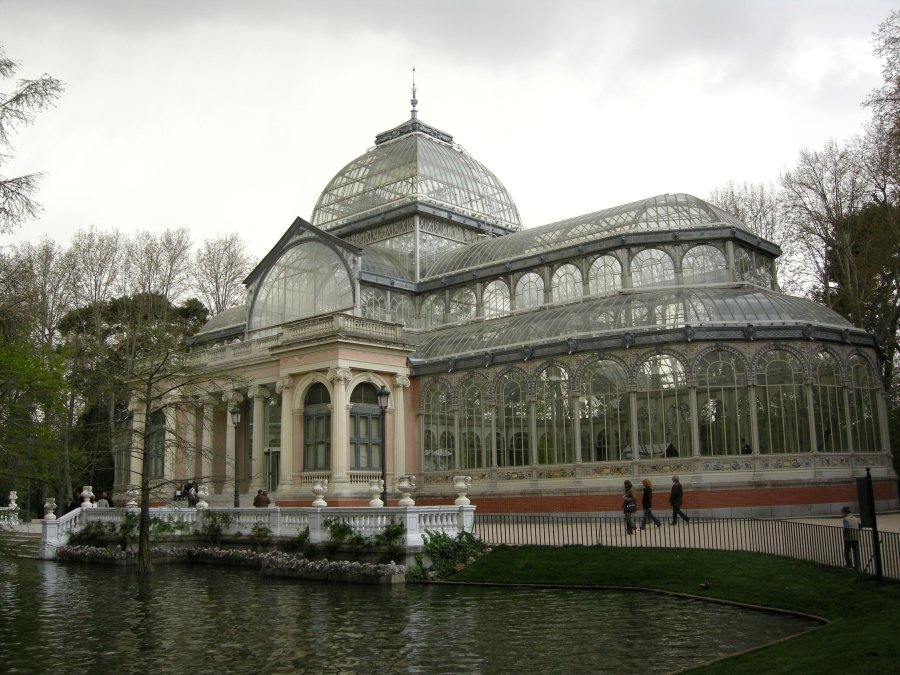 Palacio de Cristal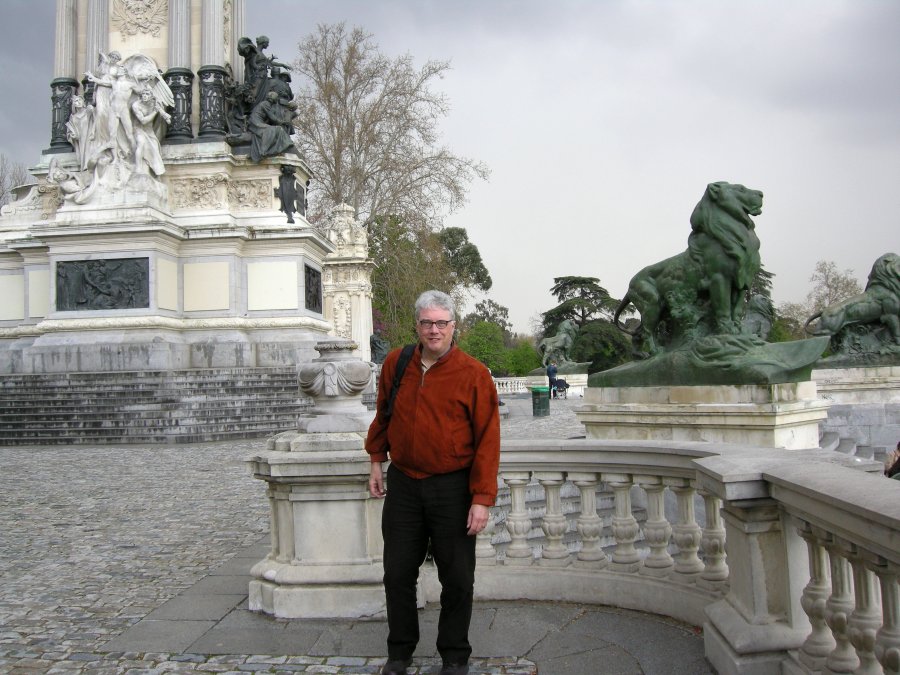 David next to the mausoleum of Alfonso XII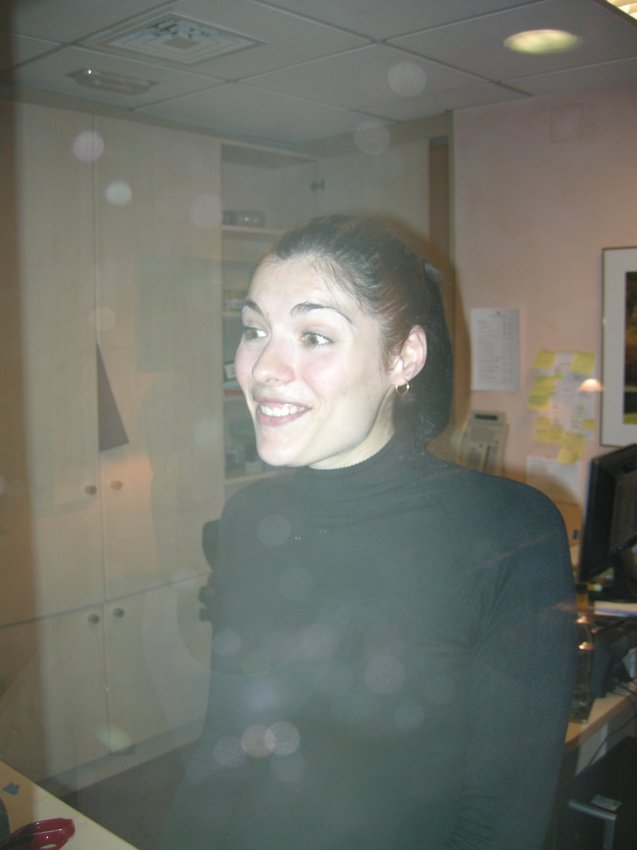 Carla Goncalves at the Canadian Mission in Madrid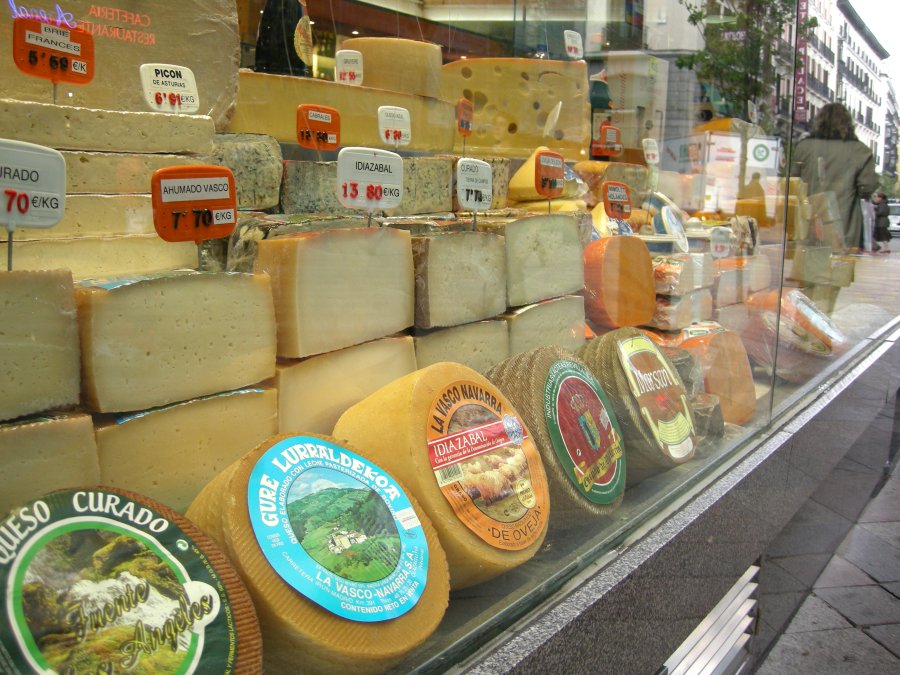 Spanish Cheeses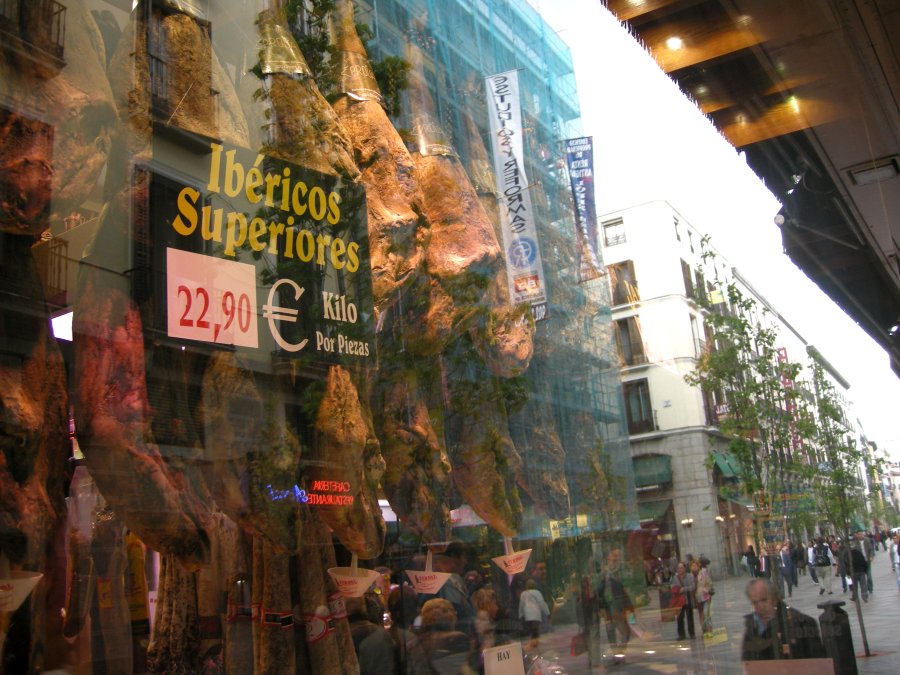 Spanish Cured Meat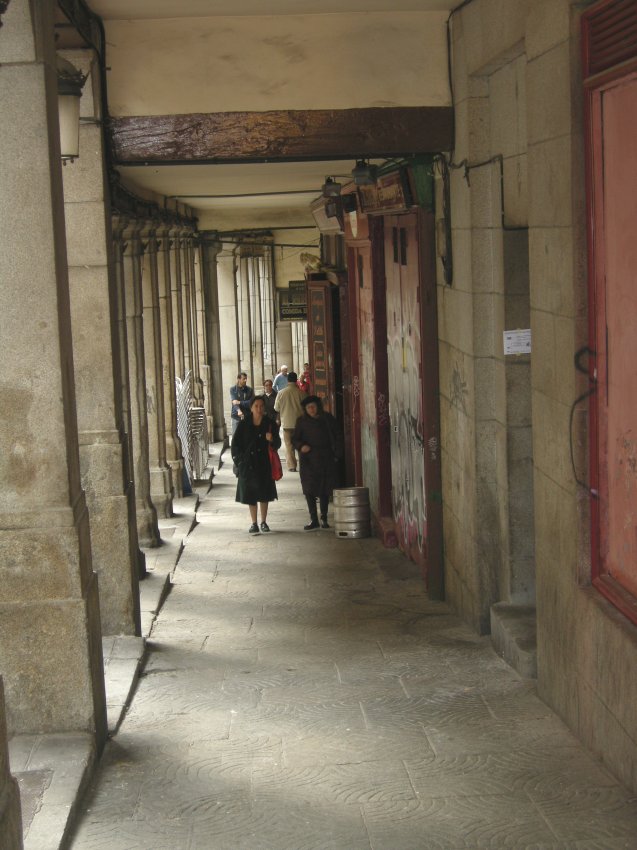 Sidewalk Leading to Plaza Mayor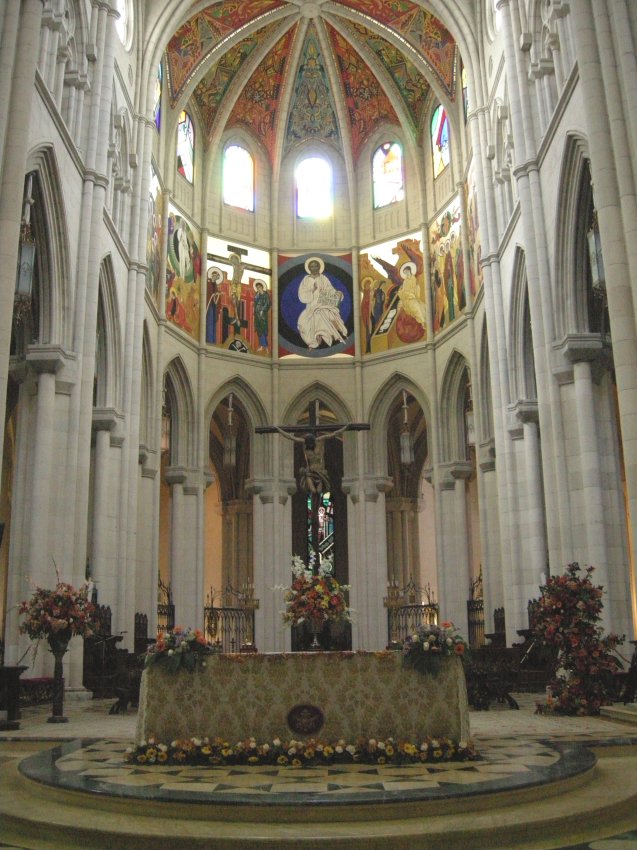 Cathedral de Nuestra Senora de la Almudena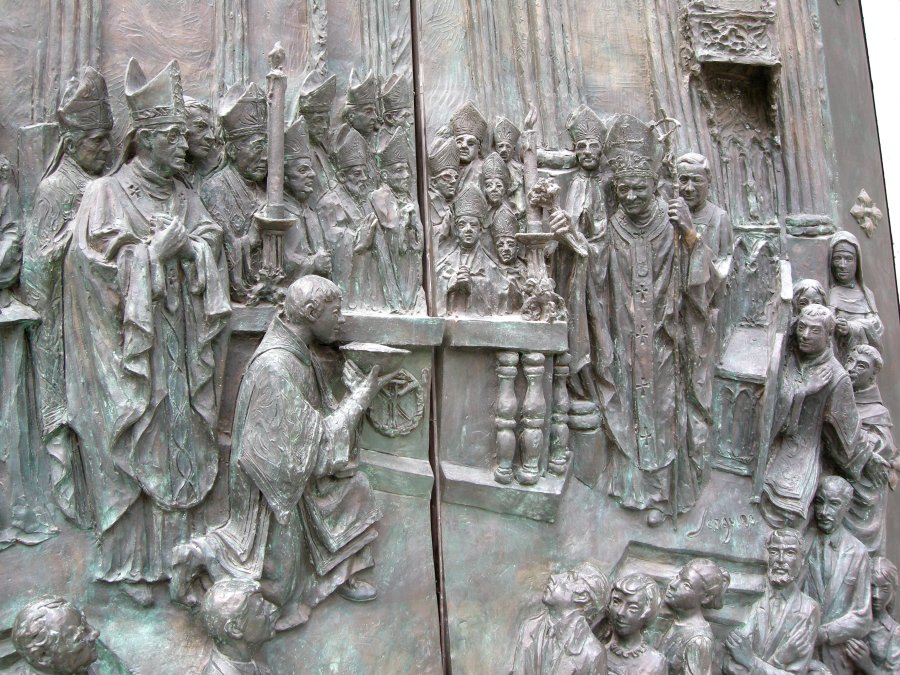 Doorway detail of the Cathedral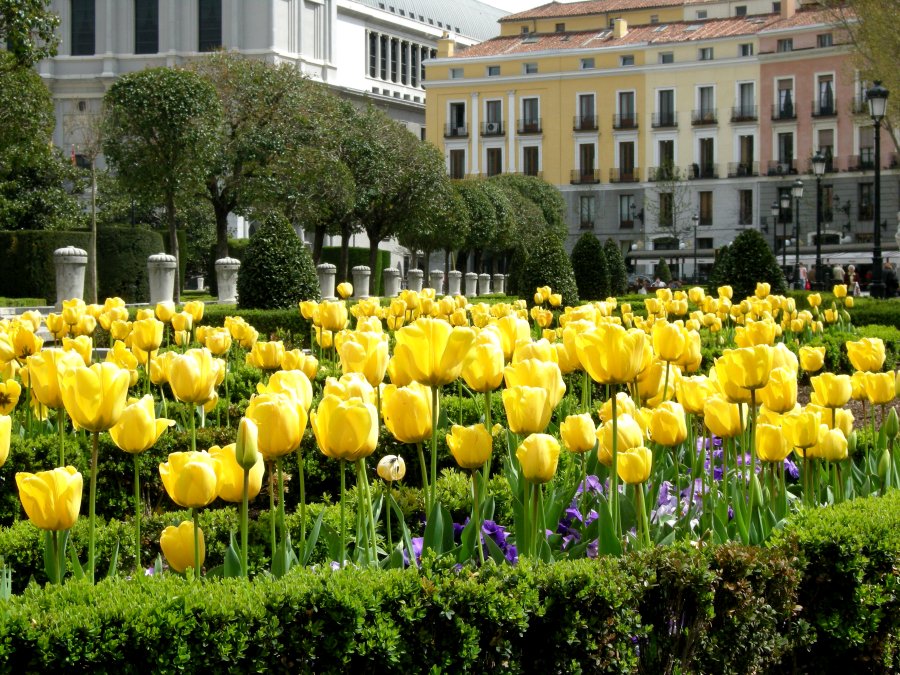 Spring Tulips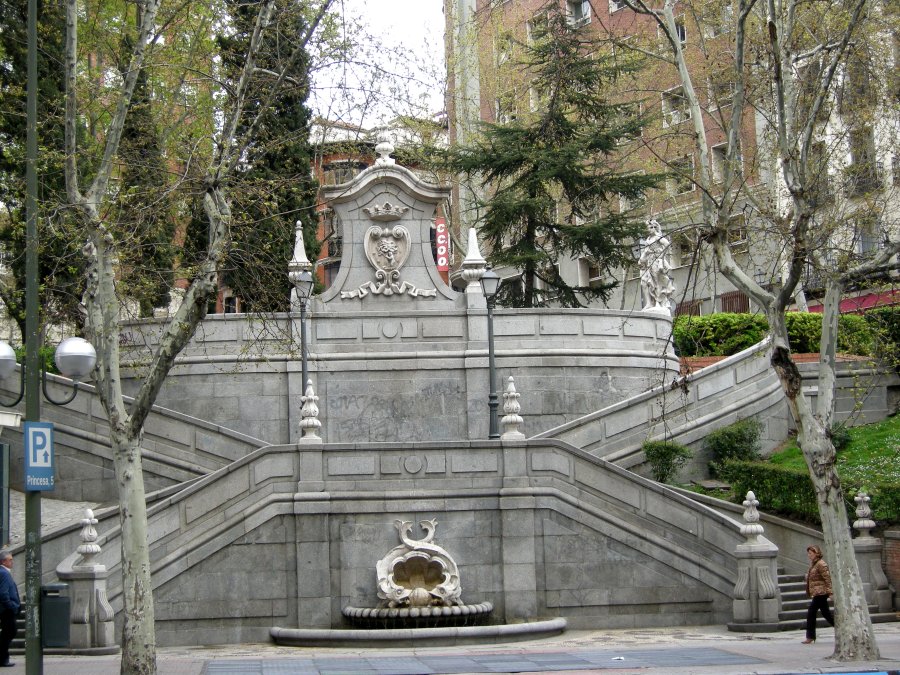 Steps across from the Palacio Real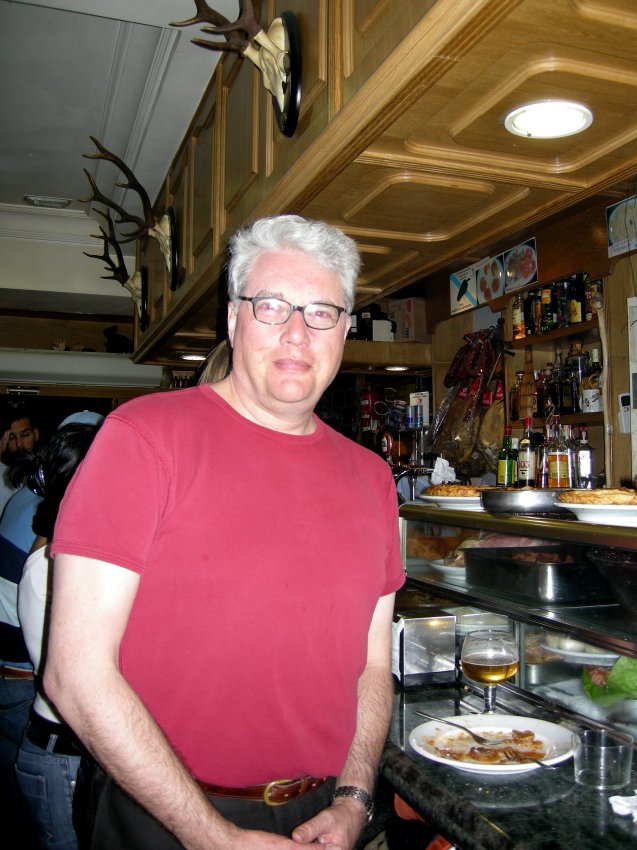 Dinner in a tapas bar in Chueca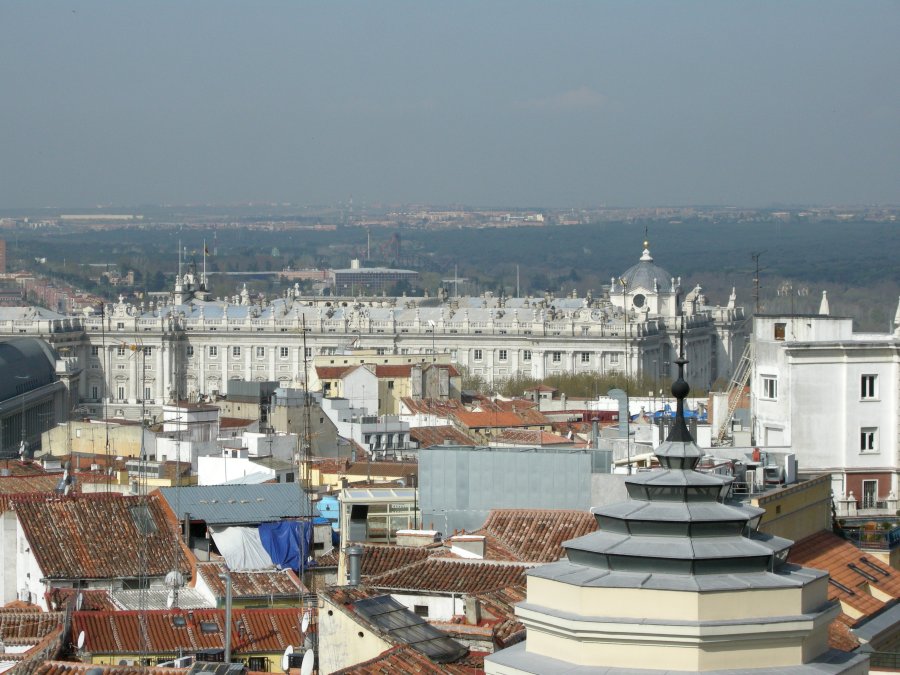 View of Palacio Real from El Cortes Engles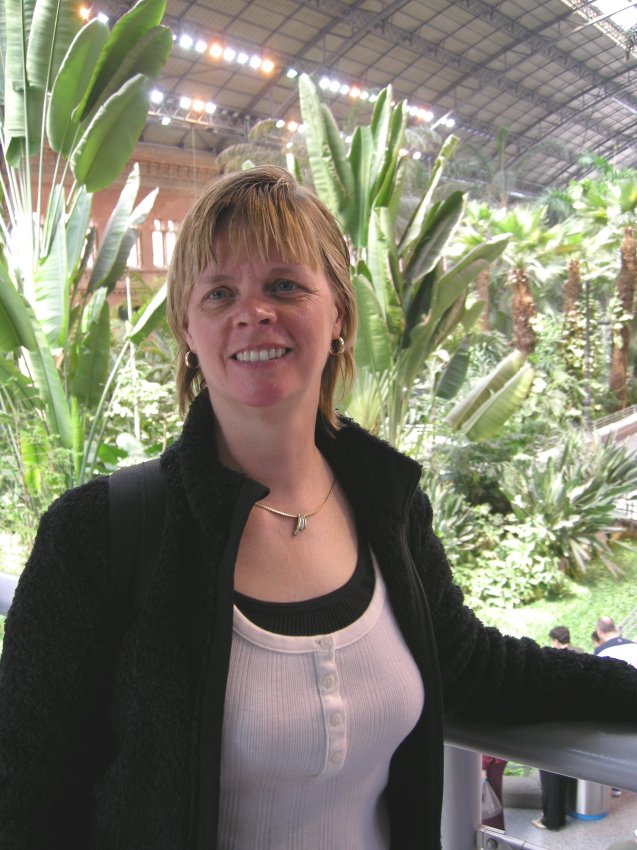 Karalee in the beautiful atrium of the Madrid train station
Seville
We took the high-speed train from Madrid to Seville, a journey of only two and a half hours. While the weather in Madrid had been overcast, the further south we went towards Seville saw the clouds disappear and the sunshine come out. The geography and people of the south of Spain all seemed different than Madrid. The center of Seville is an old walled town, which we explored over three days.
On our second day in Seville, we visited the Bull Ring with the intention of taking a tour. It turned out that it was a bull fighting day, so there were no tours. Much to David's surprise, Karalee said "Why don't we go to the bull fight?" So we did. The outcome of the bull fights is predictable, but the crowds are enthusiastic and the matadors put on quite a show.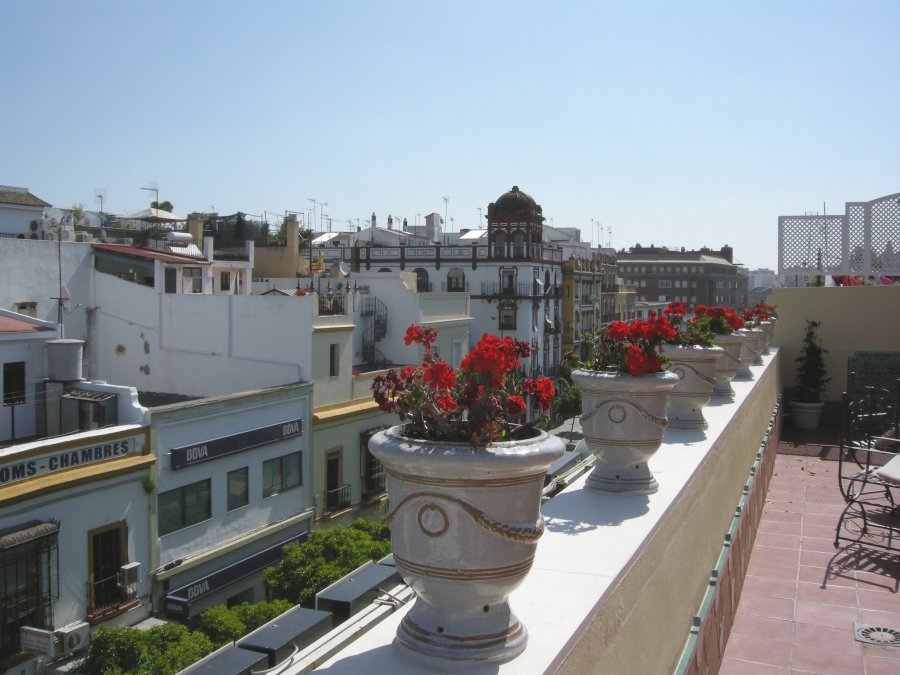 Roof of the Hotel Puerta de Sevilla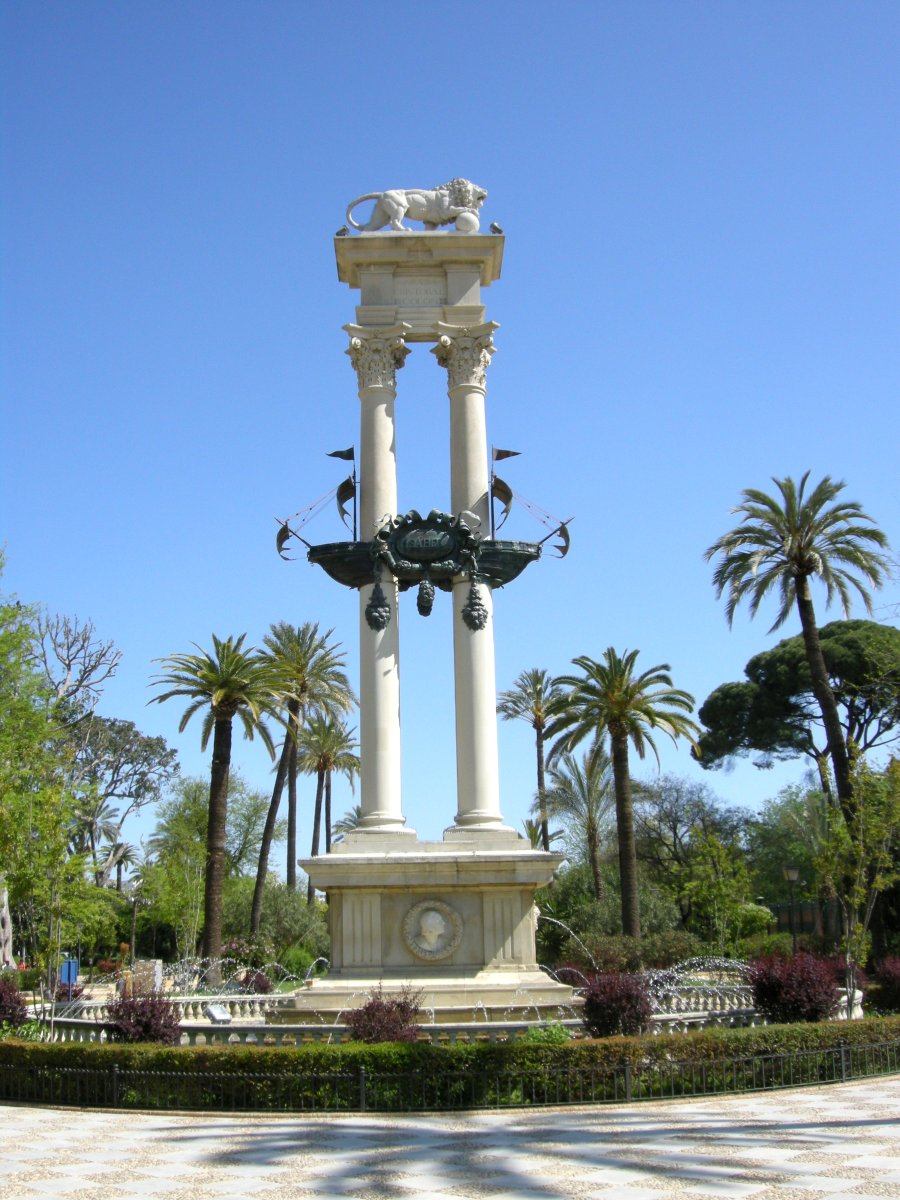 Gardens next to Alcazar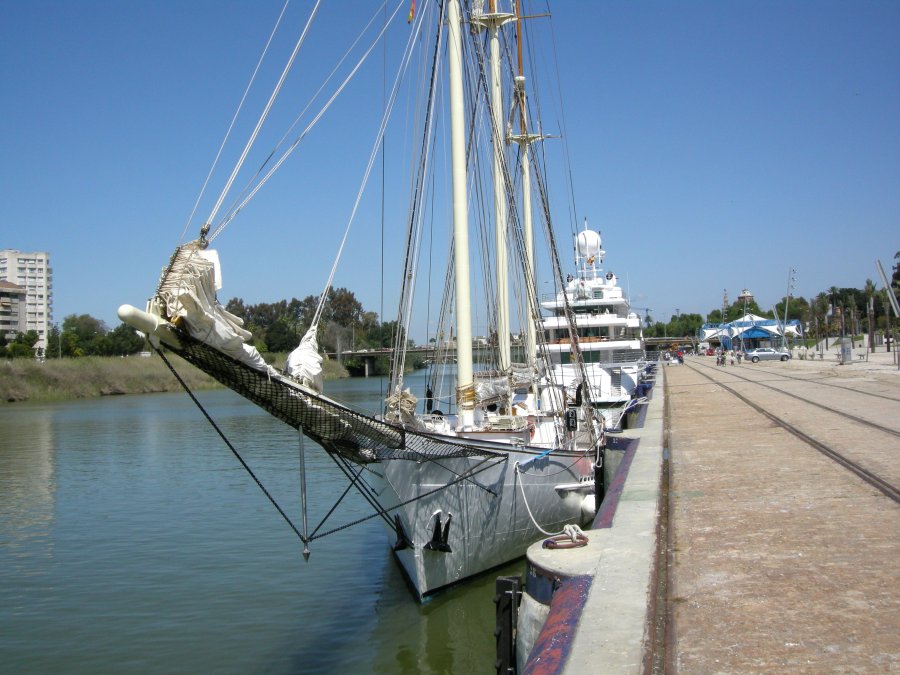 Sailboat on the Rio Guadalqivir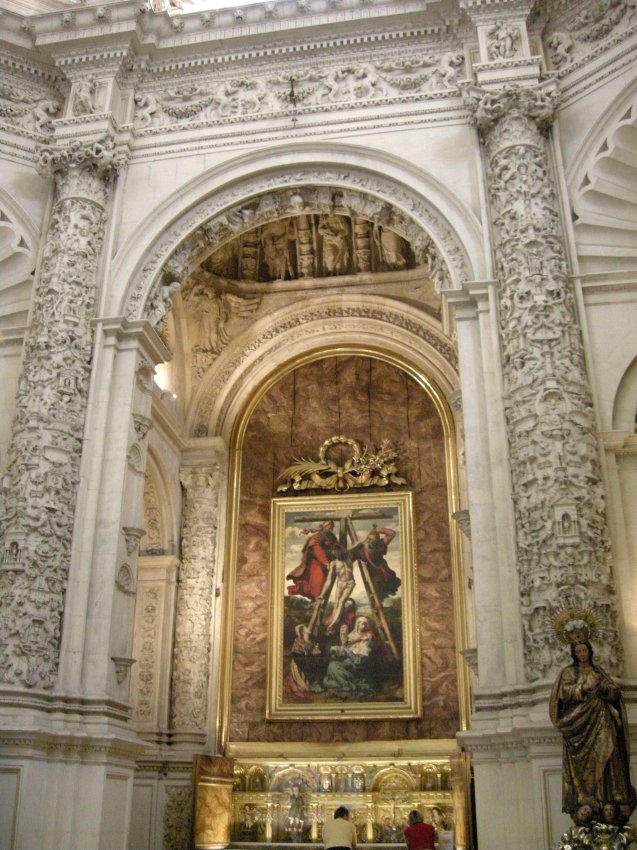 Cathedral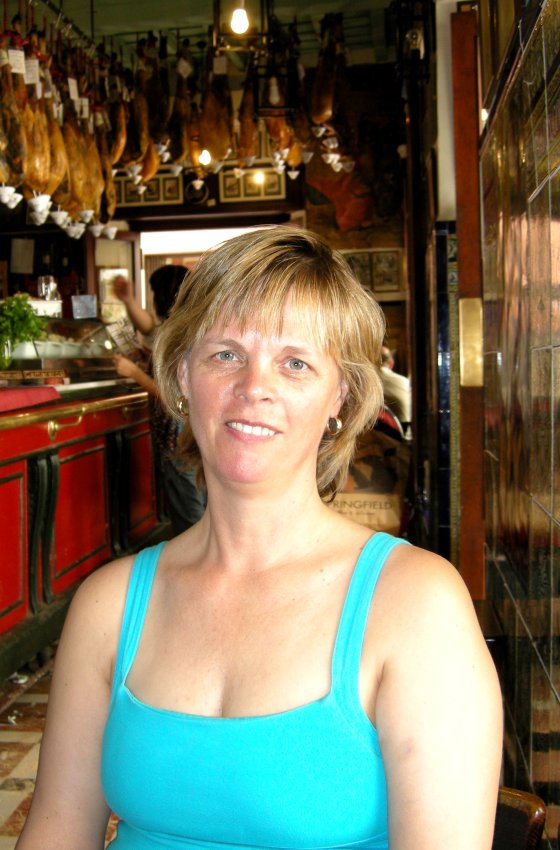 Lunch near the Cathedral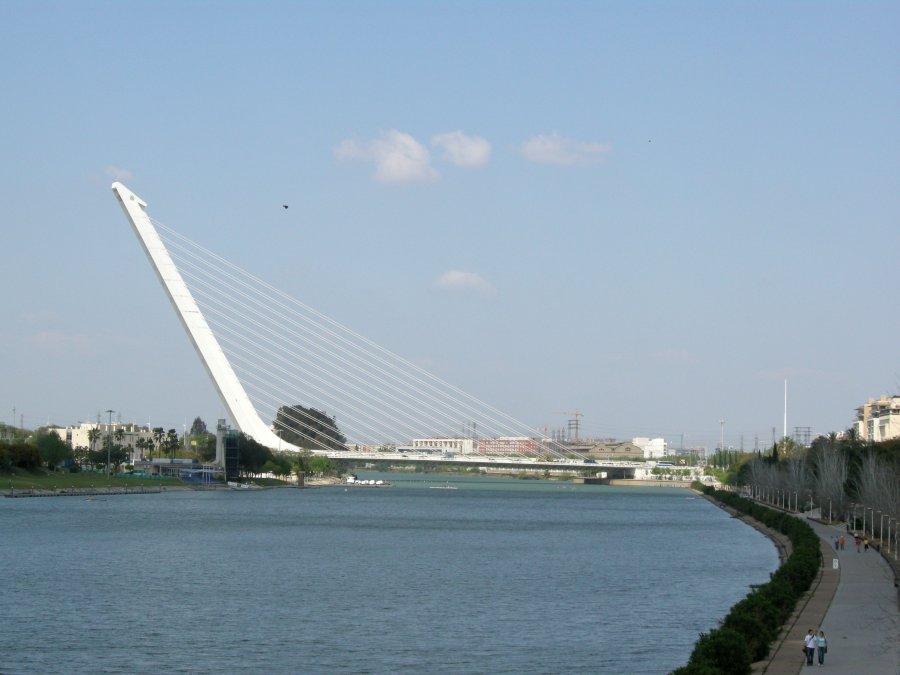 Walk along the Rio Guadalquivir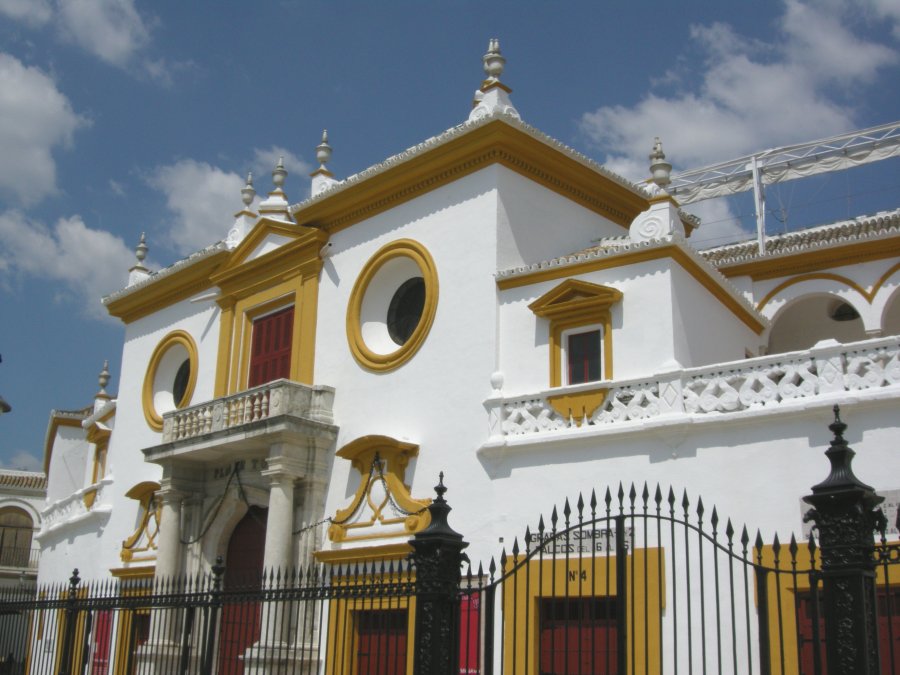 Plaza de Toros de la Real Maestranza (bullring)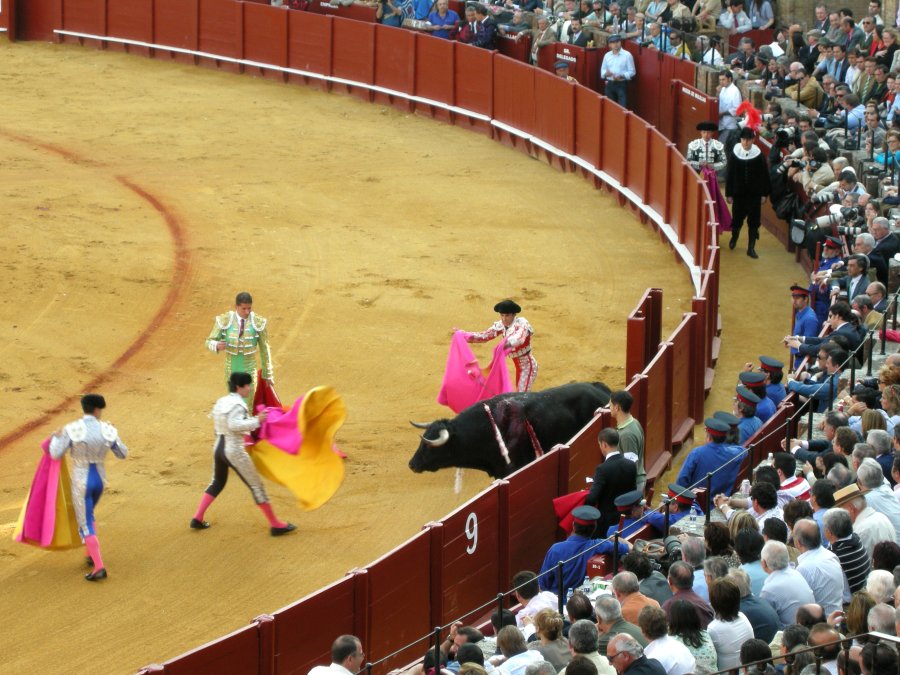 Bullfight