Penton Hook Island to Laleham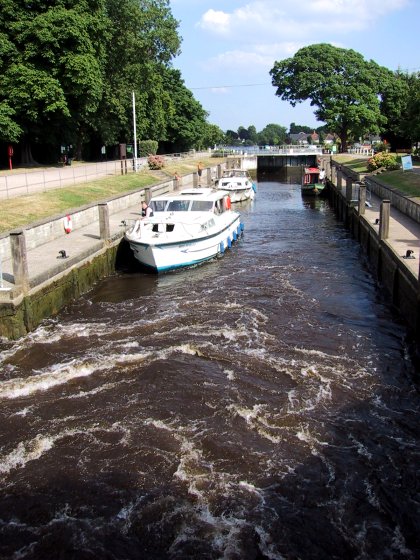 Lock at Penton Hook Island

One of the more impressive features of the River Thames is the tight loop that the river makes at Penton Hook Island. For those traveling on the river, you cut off the loop by traveling through the lock located at the North end of the Island.
For those walking, the island is worth a visit. It is densely wooded and is now a nature reserve which you reach by crossing the lock gates and following a path that leads accross two weirs.
If the walk so far has felt urban, a visit to the island will make you feel that you are back in the country. In places, the woods are dense enough that you can no longer see the river. A short walk allows you visit the entire island, where you cross once more over the locks and continue our walk by heading downstream.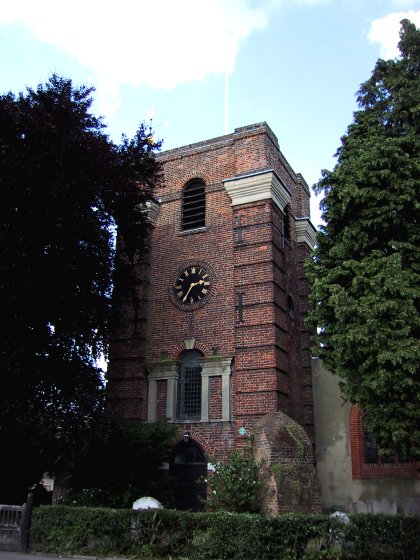 All-Saints Laleham

Another half-mile along the river leads to a footpath to the village of Laleham. Laleham has a long history (it is mentioned in the Domesday Book of 1086). The Church of All-Saints dates back to the twelfth century. Today, the traffic rushes by, with most people unaware of the history around them.
For us, this is the end of our walk. It is a short bus ride back to Staines where you can catch the train back to London.