Thames Stroll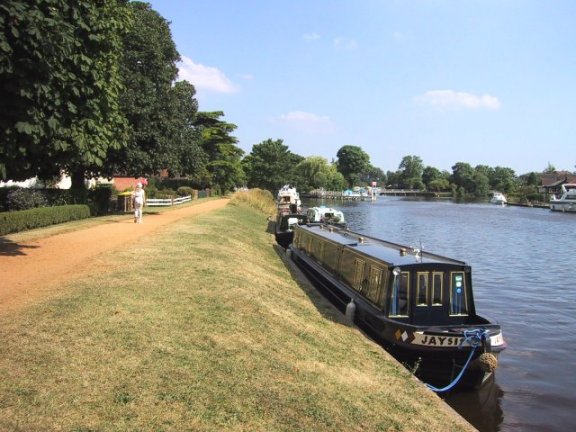 Thames Pathway
Many walks near London provide a feeling of being in the country. But the area around Staines is densely populated with riverside homes and apartments along both sides of the river. The opposite side of the river makes the boundary with the county of Surrey.
Boating traffic, including canal boats, is constant. Many home owners keep their boats right in front of their houses. Fishermen, young kids diving into the river, walkers, and young adults in boats all took advantage of the warm weather to enjoy the river.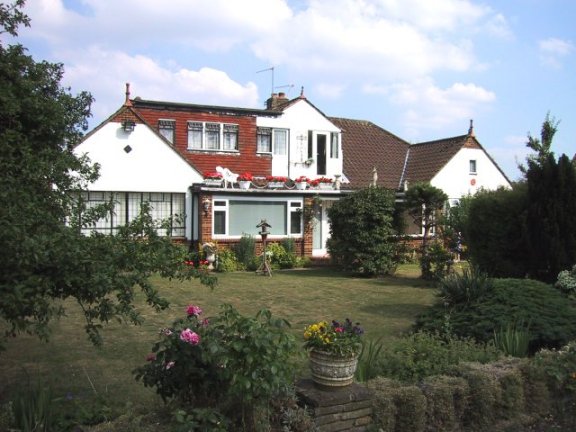 Riverside Homes

The homes were well maintained. Most had gardens and people were friendly, calling out to us as we walked past. This is a desirable neighbourhood close to the center of London, but far enough away to provide a peaceful riverside home.