Chigwell to Grange Hill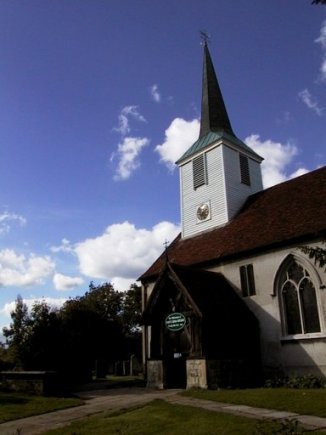 St. Mary's Church, Chigwell

Chigwell, a short underground away from central London, was described by Charles Dickens with this statement:
"Chigwell is the greatest place in the world ... such an out of the way rural place."
Dickens featured Chigwell in Barnaby Rudge. This walk is a pleasant stroll through farmer's fields with views South to London. For this walk, we used suggestions from two books: Country Walks Around London and 100 Walks in Greater London.

To start our walk, take the Central Line to Chigwell. Turning right out of the station, we headed up the road until we came upon St. Mary's church. St. Mary's dates from Norman times and in the churchyard is the grave of George Shillbeer. Mr. Shillbeer was the founder of London buses.