Friday, August 27, 2021
Leading Up to Kevin and Carley's Wedding
It had taken years of planning, but the day was almost here when Kevin Greer and Carley Bodrug were to be married. Kevin and Carley had planned on getting married in June 2020. Then COVID put an end to all of those plans. As 2021 started and things started opening up a little in British Columbia, they made the choice to get married on August 28, 2021 at the same venue they had originally planned: Covert Farms Family Estate.
Covert Farms Family Estate is located in Oliver, BC. Family and friends had started to arrive as the wedding party, along with Kevin's parents David and Karalee Greer and Carley's Mom Sandy Featherby, got together at Covert Farms for the wedding rehearsal. It was a beautiful day to be taken out to the vineyards, where Covert Farm has their wedding venue.
After the rehearsal, there was time to relax before the rehearsal party headed out to dinner at the Miradoro Restaurant at Tinhorn Creek. Tinhorn Creek is another well known Oliver-based winery. Their Miradoro Restaurant is built on a hill with sweeping views of the valley all the way to Osoyoos. Dinner was on the balcony on a warm summer night where we could visit, enjoy fabulous food and wine, as the light softened into dusk and eventually darkness. A perfect setup for Kevin and Carley's wedding.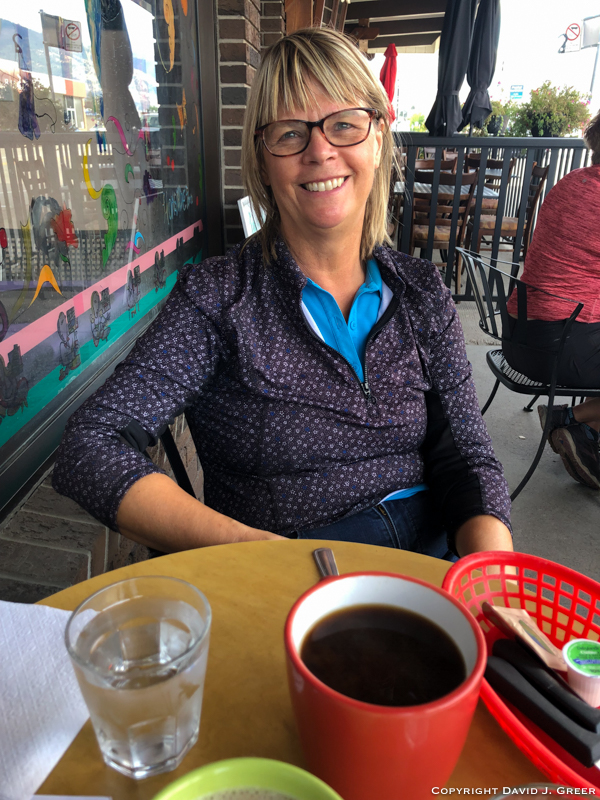 Karalee Enjoys Breakfast in Oliver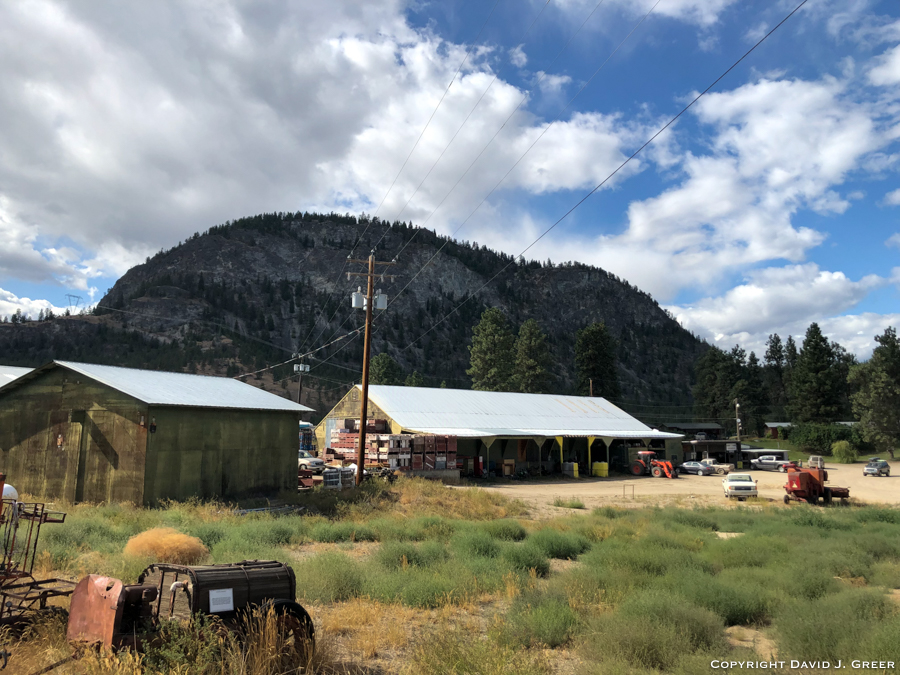 Covert Farms Family Estate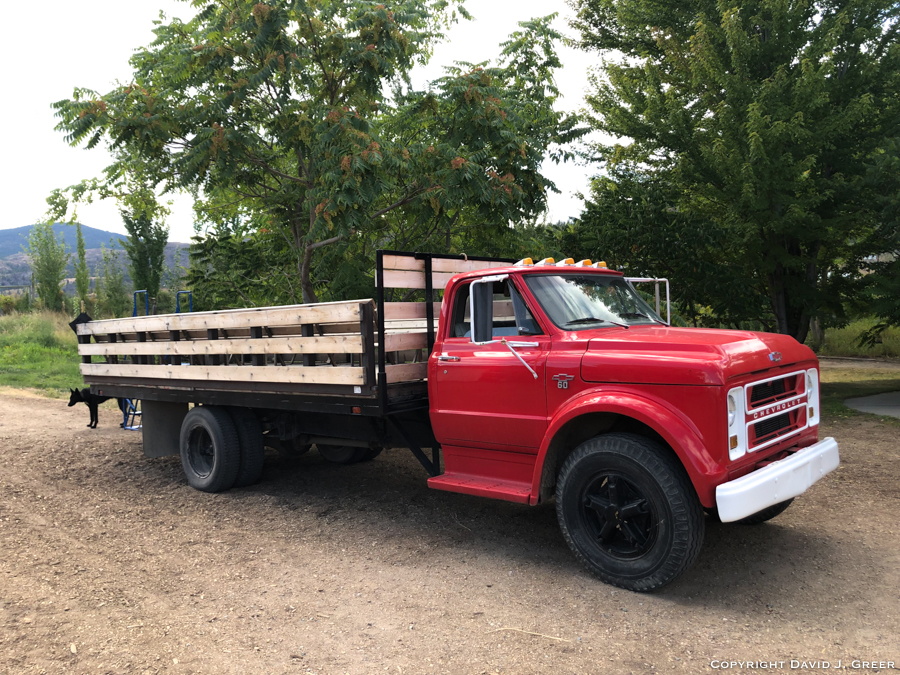 Big Red Truck Used to Transport Guests to the Wedding Venue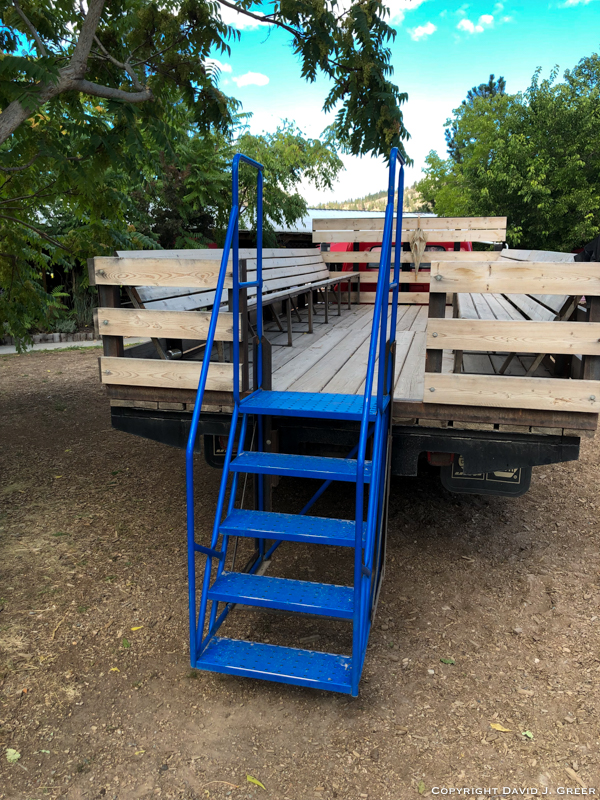 Stairs to the Big Red Truck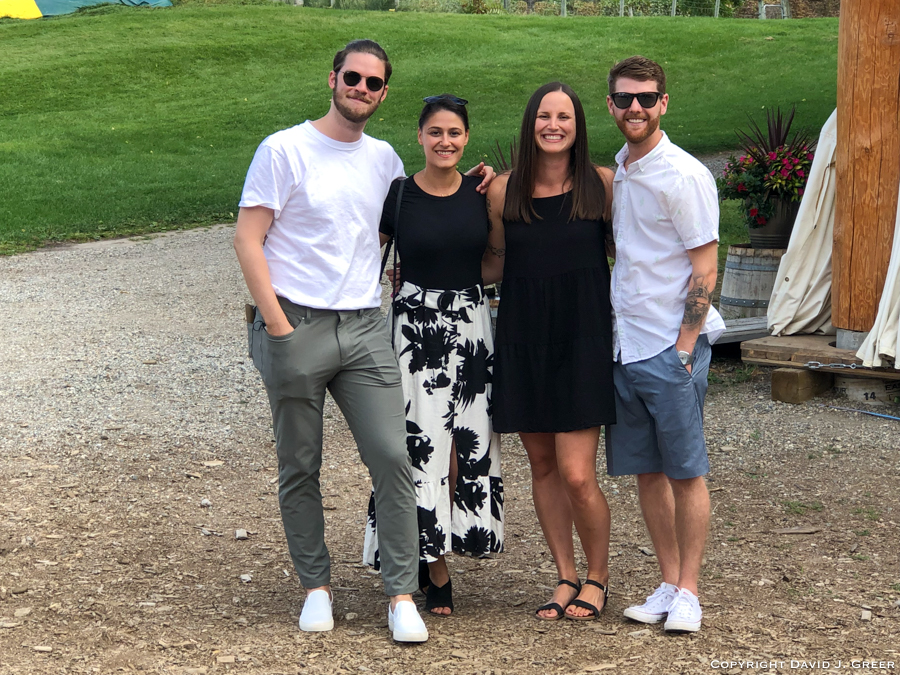 Allen Greer, Gera Stancheva, Rachel Tremblay and Matt Tremblay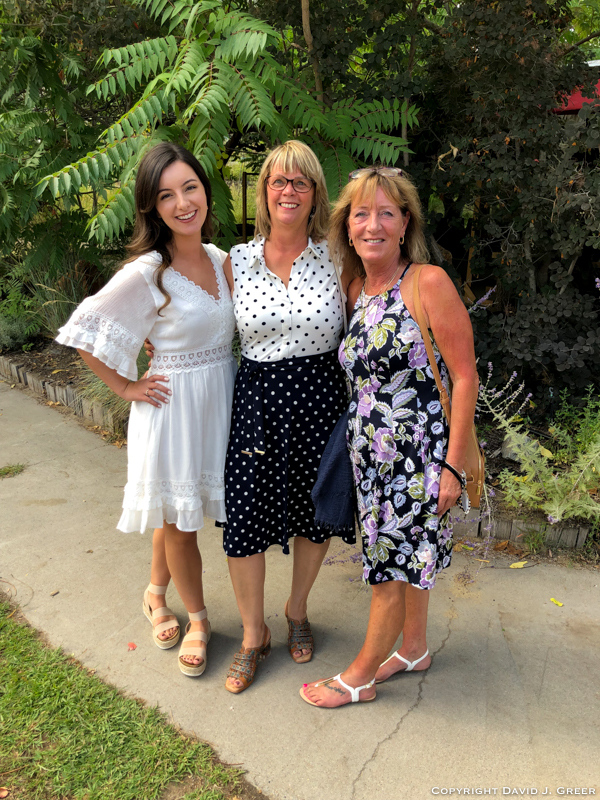 Carley Bodrug. Sandy Featherby, Karalee Greer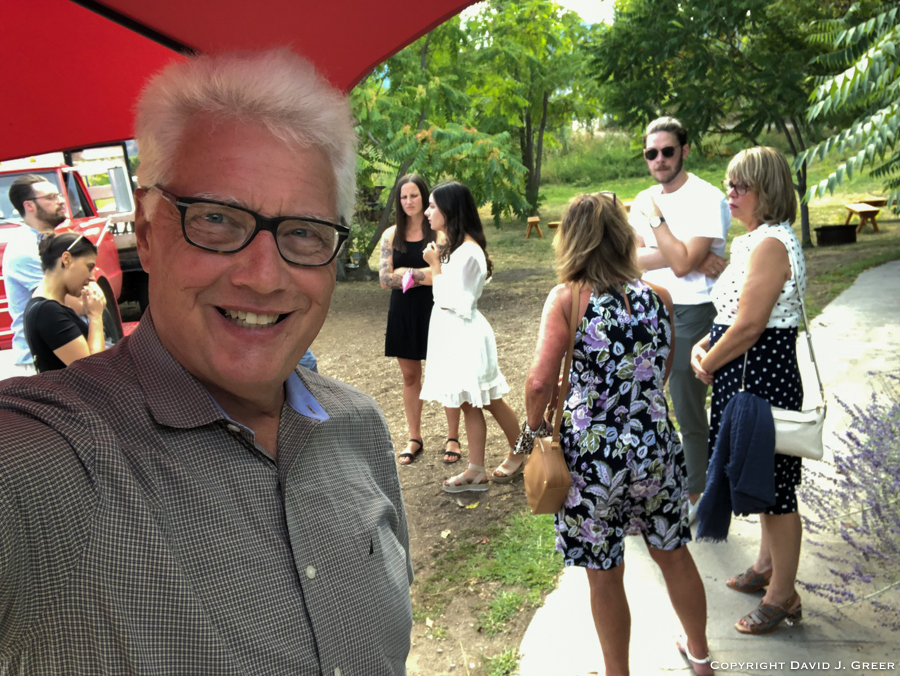 David Happy to be at Kevin and Carley's Wedding Rehearsal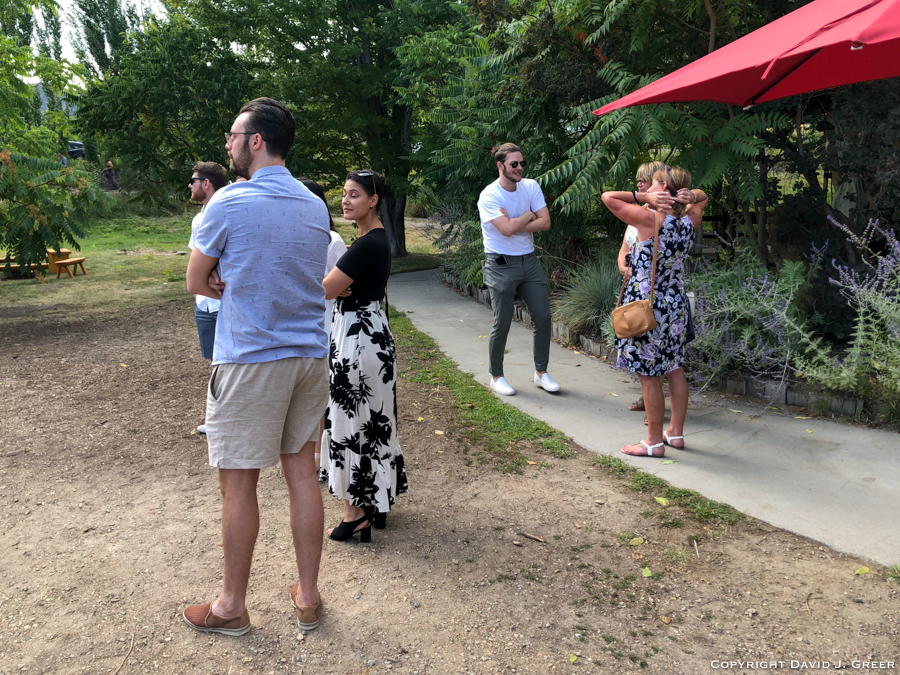 Hanging Out Getting Ready to Take the Big Red Truck to the Wedding Venue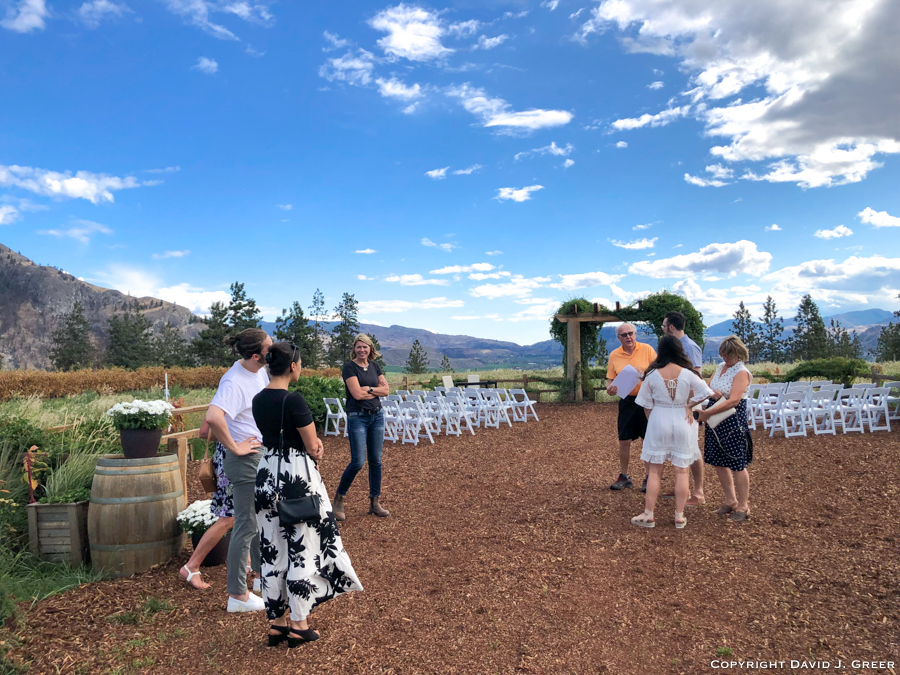 Arriving at the Wedding Venue in the Covert Farms Family Estate Vineyards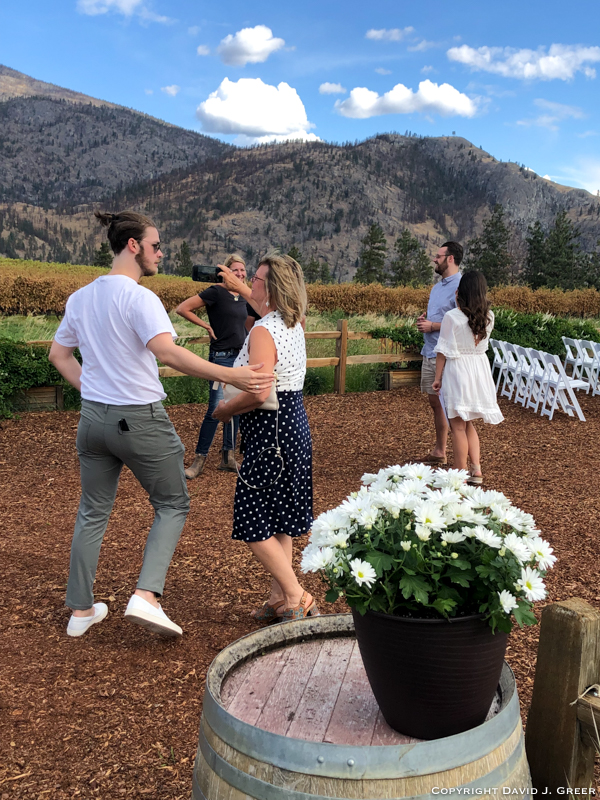 Karalee Gets Ready to Take a Selfie with Allen while Kevin and Carley Speak with the Owner of Covert Farms Family Estate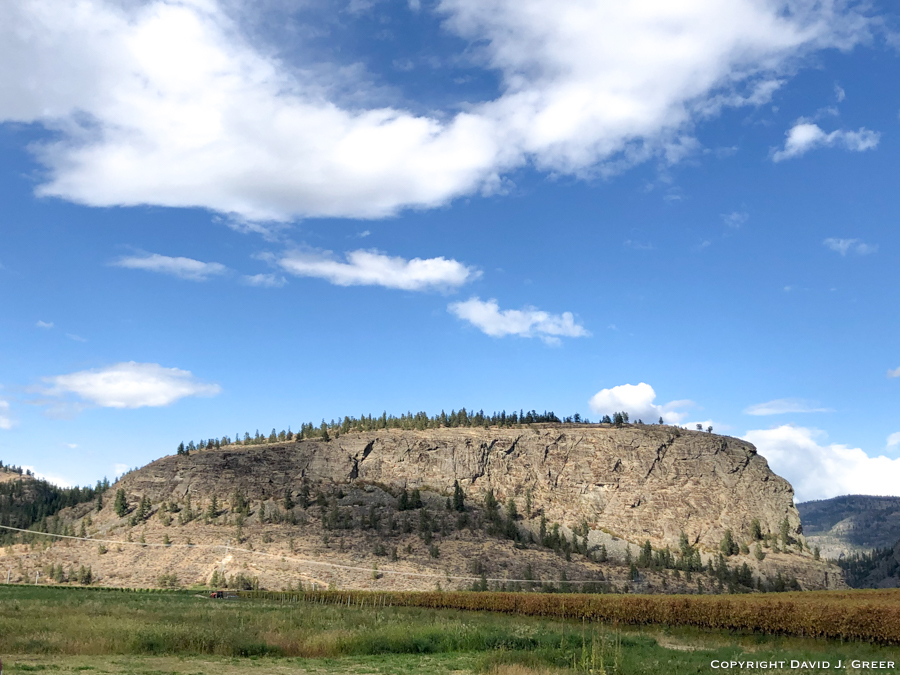 A Beautiful Day for a Wedding Rehearsal in Oliver, BC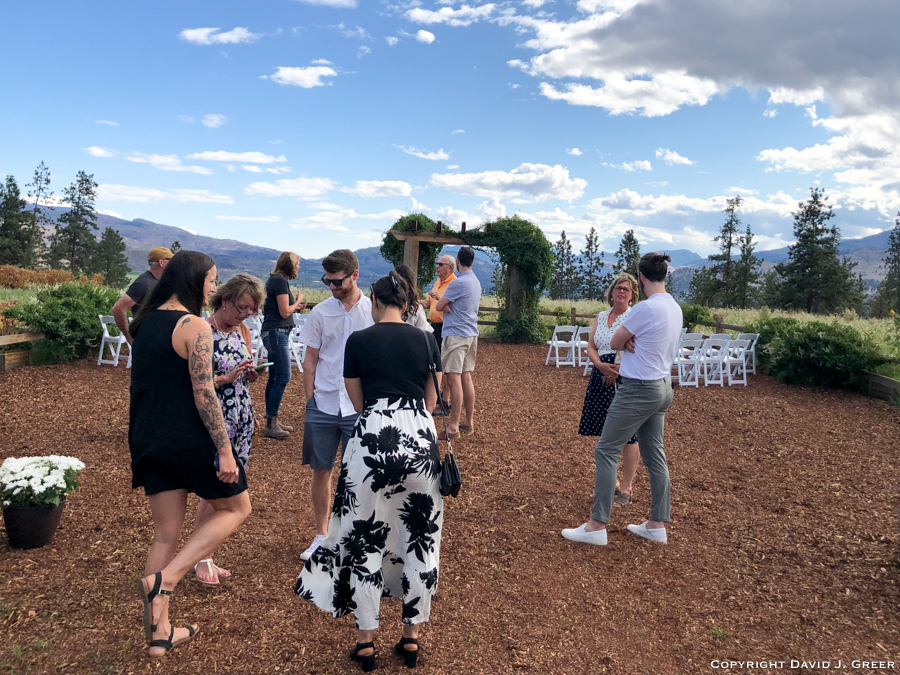 Hanging Around Waiting for the Rehearsal to Start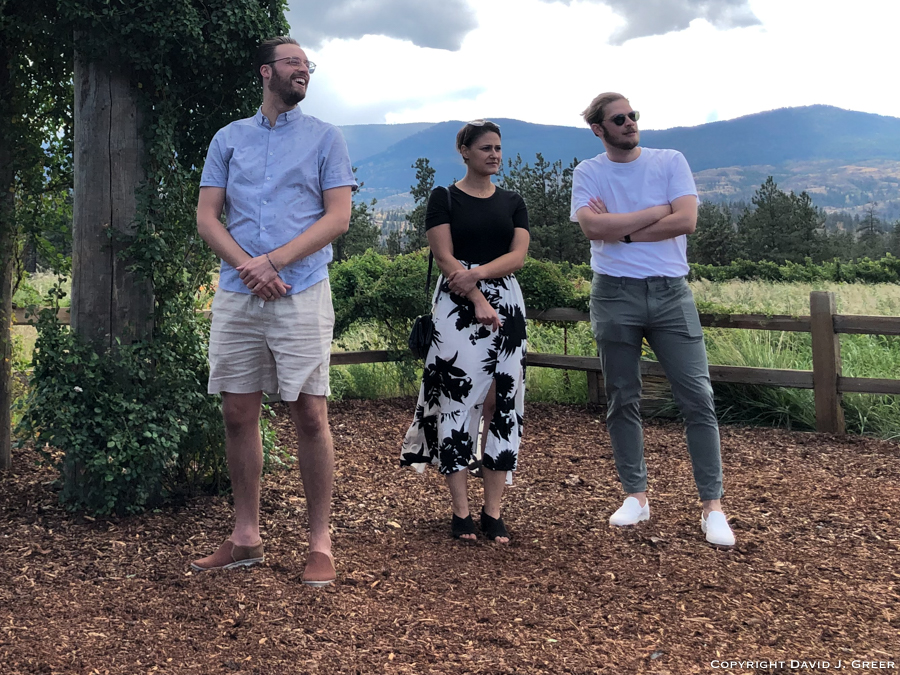 Kevin, Gera, and Allen Waiting for Carley to Walk Up the Aisle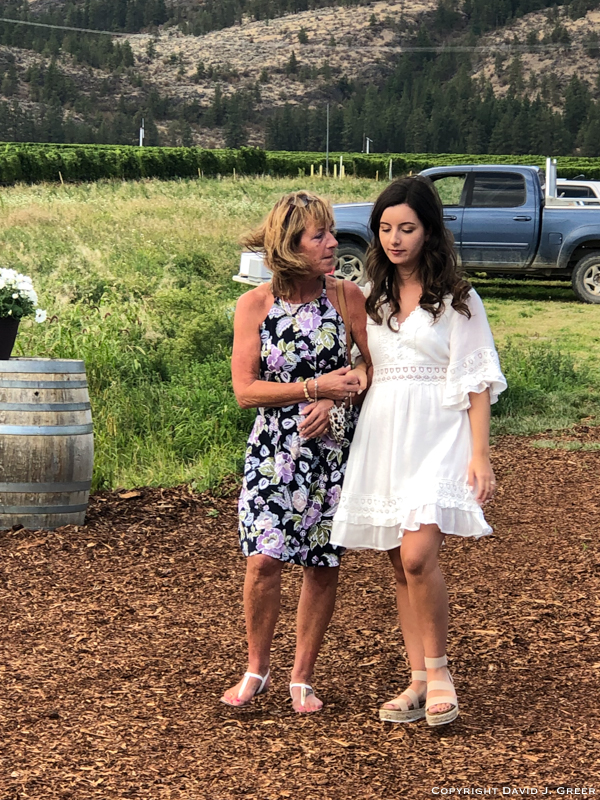 Sandy and Carley Start Their Rehearsal Walk up the Aisle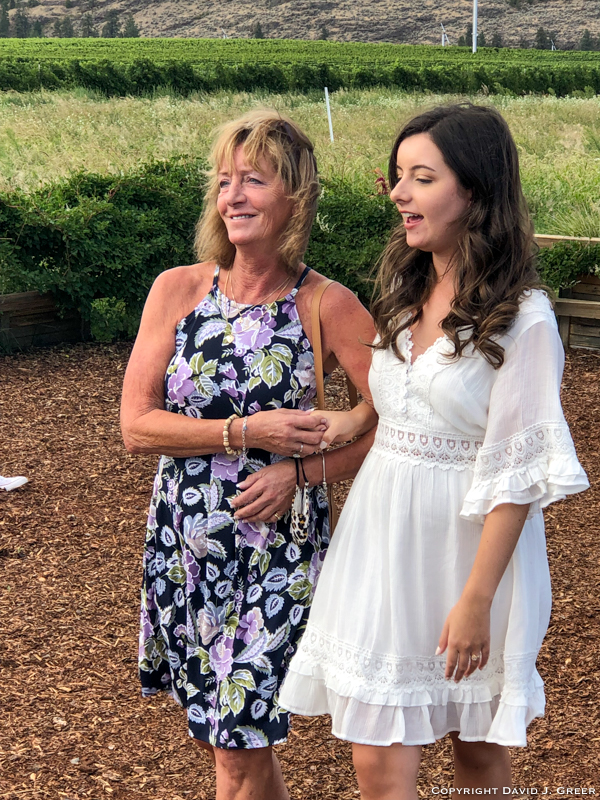 Happy Smiles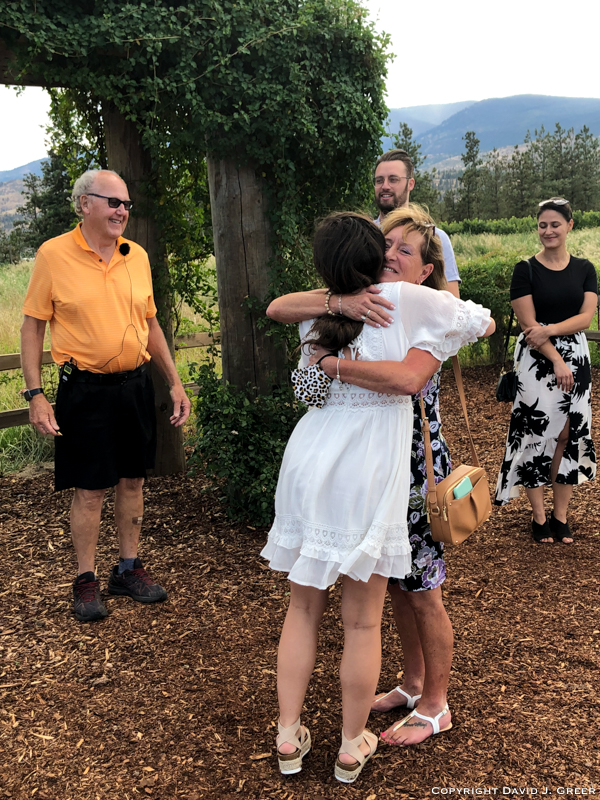 Sandy Hugging Carley While the Rest of the Wedding Party Looks On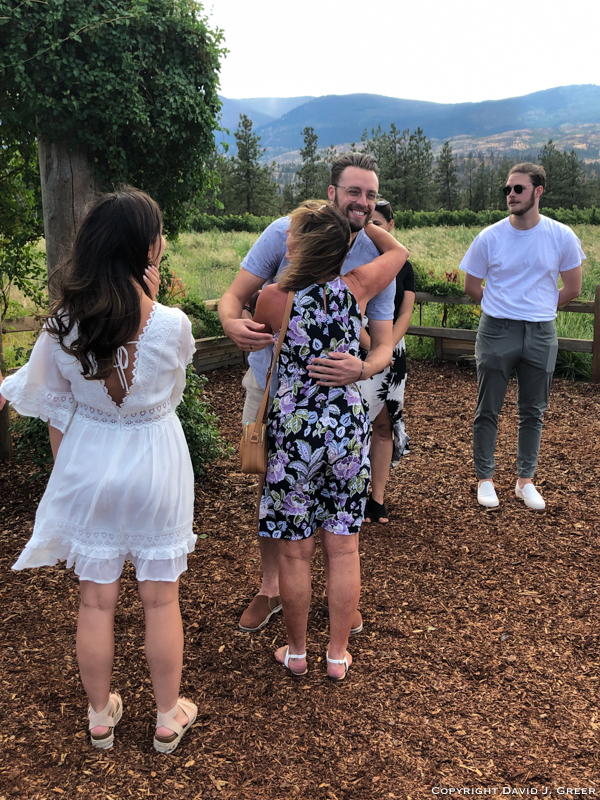 Sandy Hugging Kevin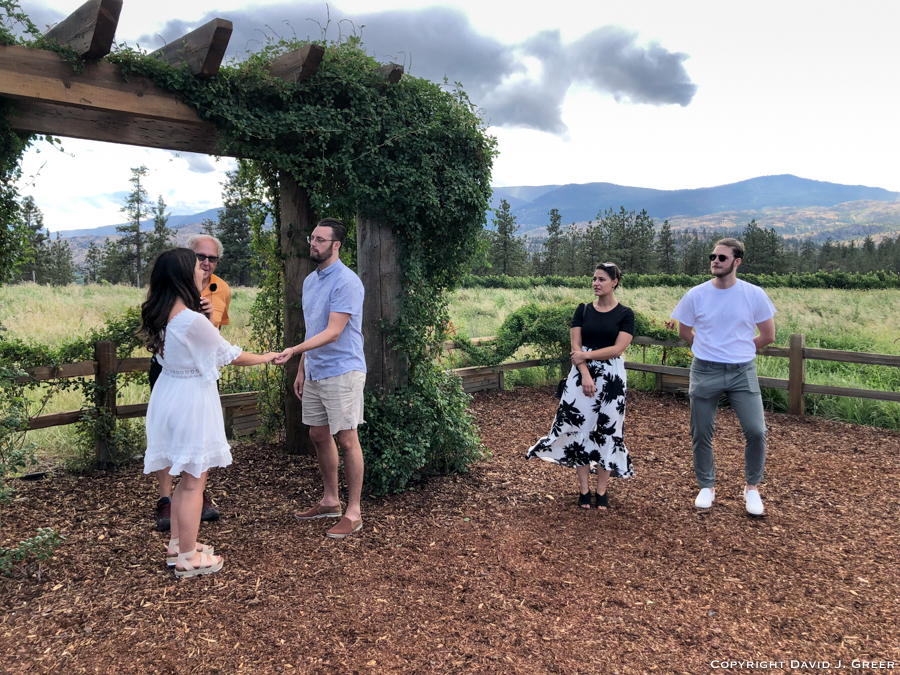 Carley and Kevin Rehearsing Their Vows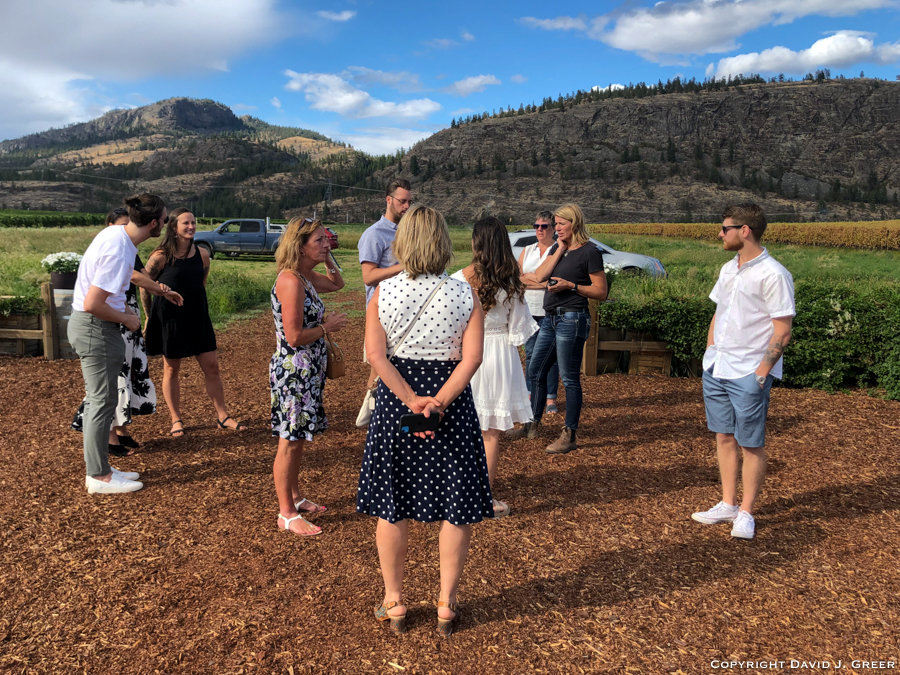 Hanging Around the Wedding Venue After the Rehearsal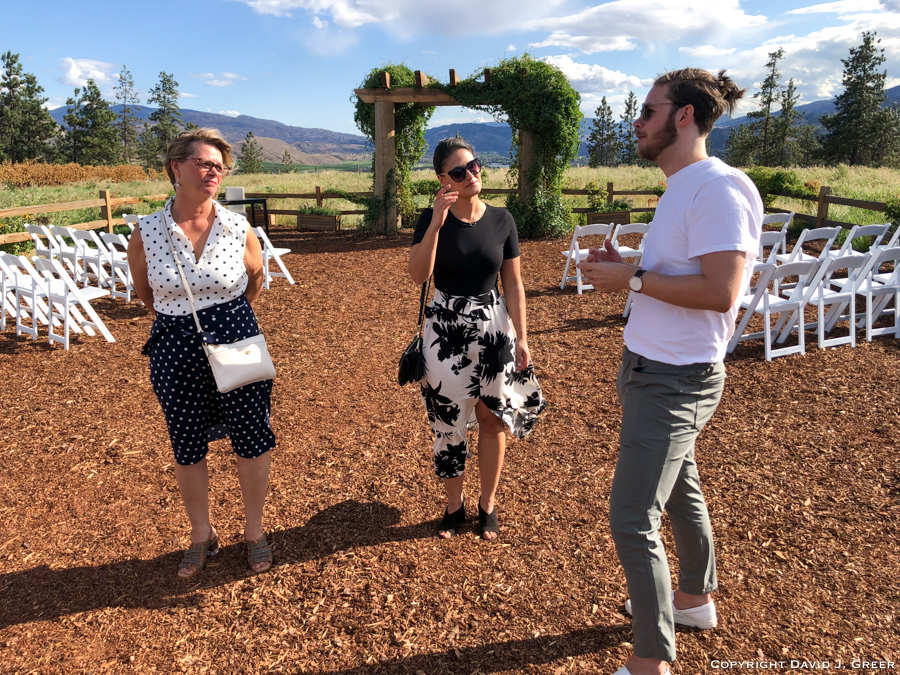 Karalee Greer, Gera Stancheva, and Allen Greer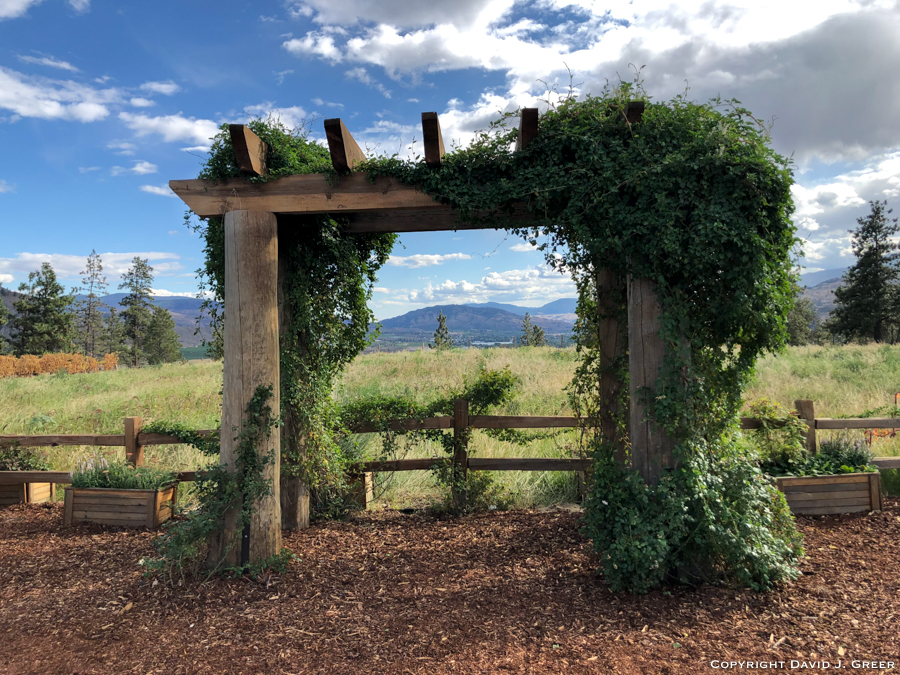 The Altar at Covert Farms Family Estate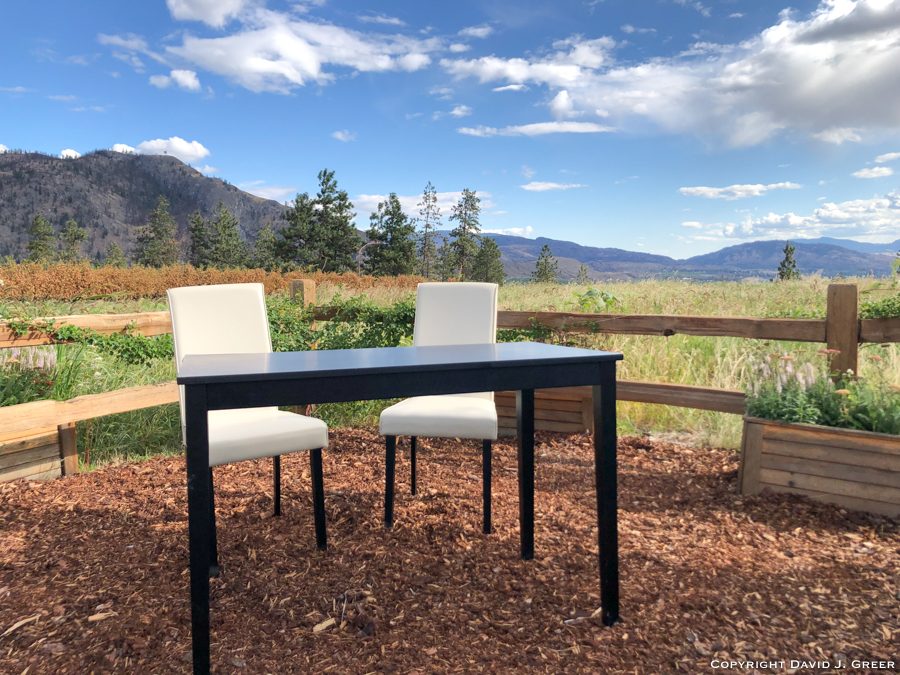 Table Ready to Sign the Wedding Papers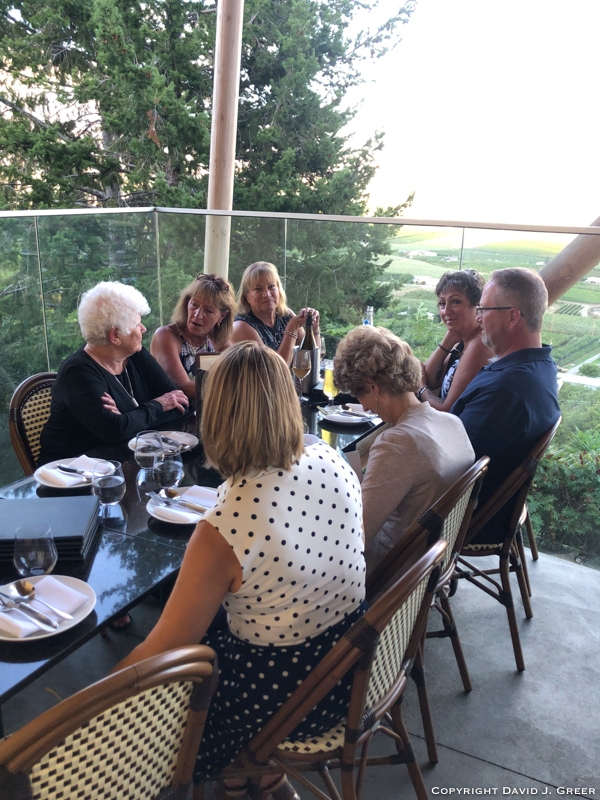 Miradoro Restaurant at Tinhorn Creek
Diana Greer, Sandy Featherby, Lisa Gailing, Shelley Lynch, Bruce Gailing, Dianne Gillespie, Karalee Greer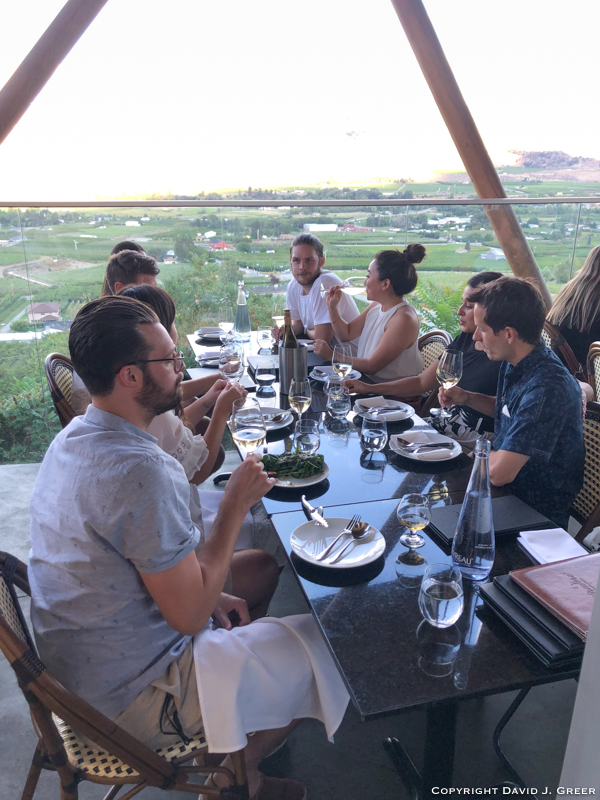 Kevin Greer, Carley Bodrug, Matt Tremblay, Rachel Tremblay, Allen Greer, Benita Yi, Gera Stancheva, and Stefan Stoynov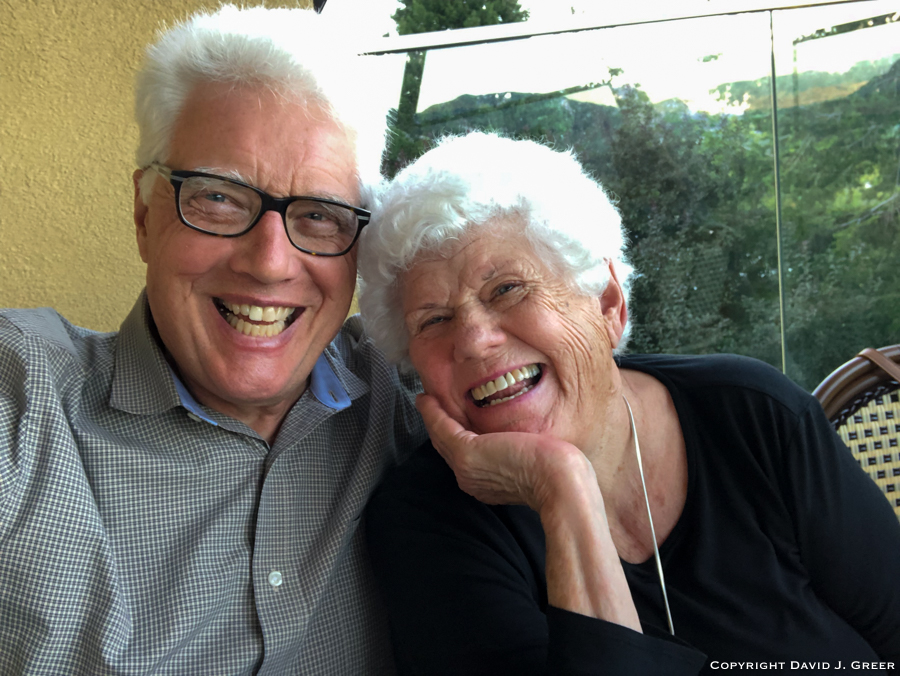 David and His Mom Diana Greer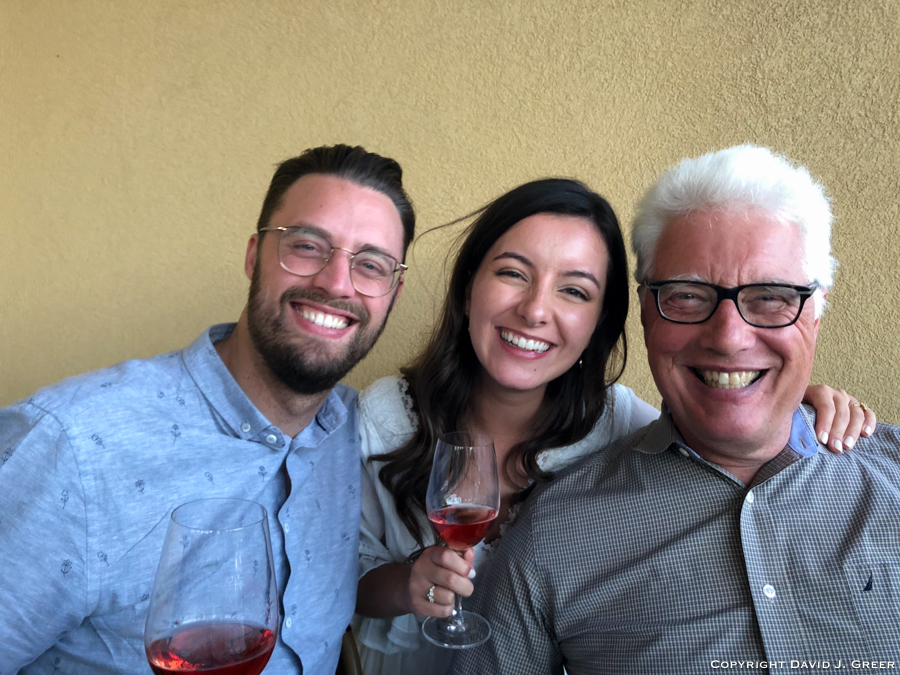 Kevin, Carley, and David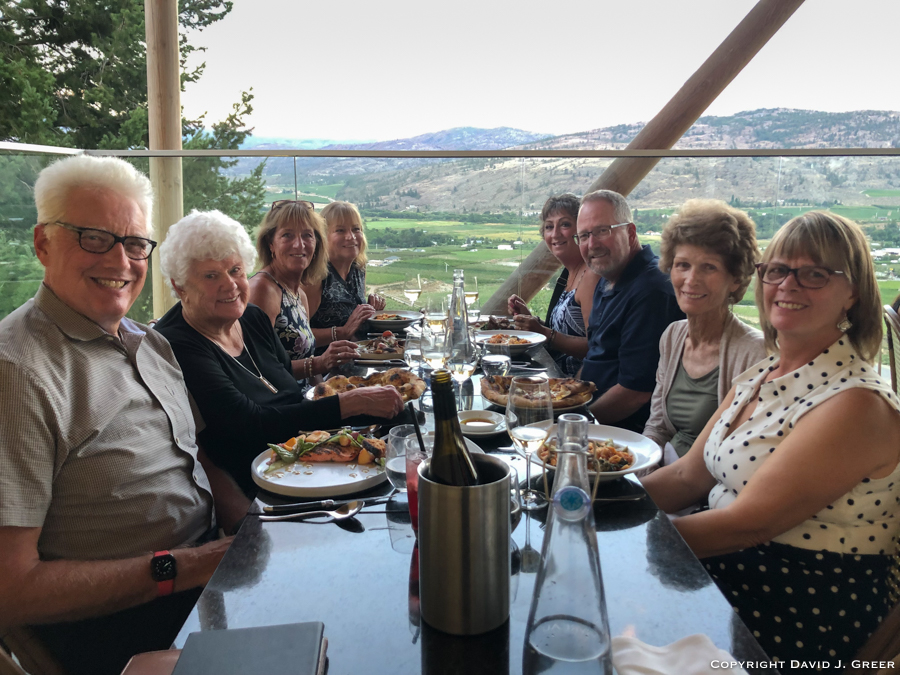 David Greer, Diana Greer, Sandy Featherby, Lisa Gailing, Shelley Lynch, Bruce Gailing, Dianne Gillespie, Karalee Greer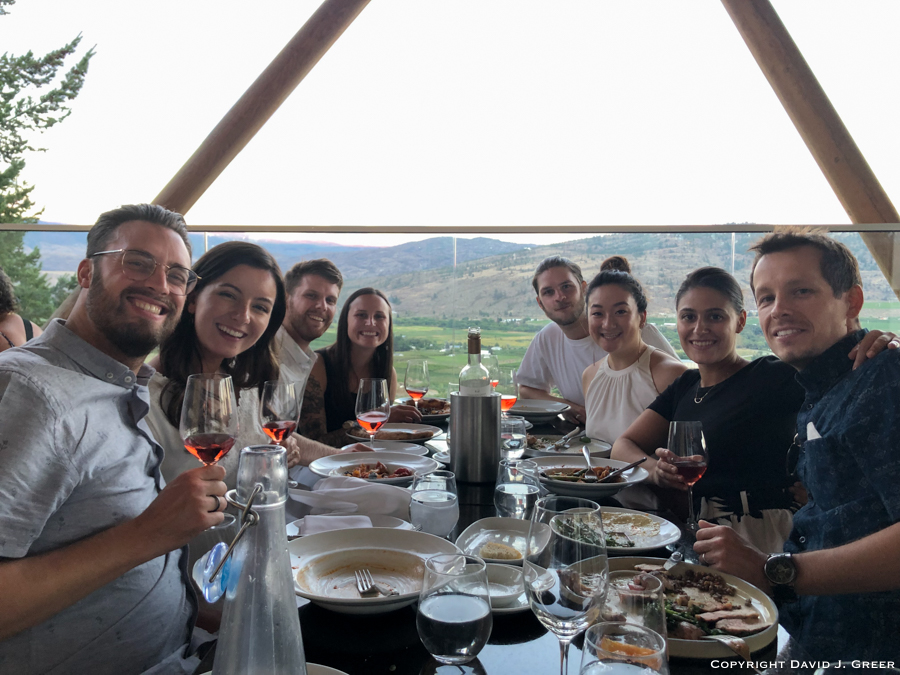 Kevin Greer, Carley Bodrug, Matt Tremblay, Rachel Tremblay, Allen Greer, Benita Yi, Gera Stancheva, and Stefan Stoynov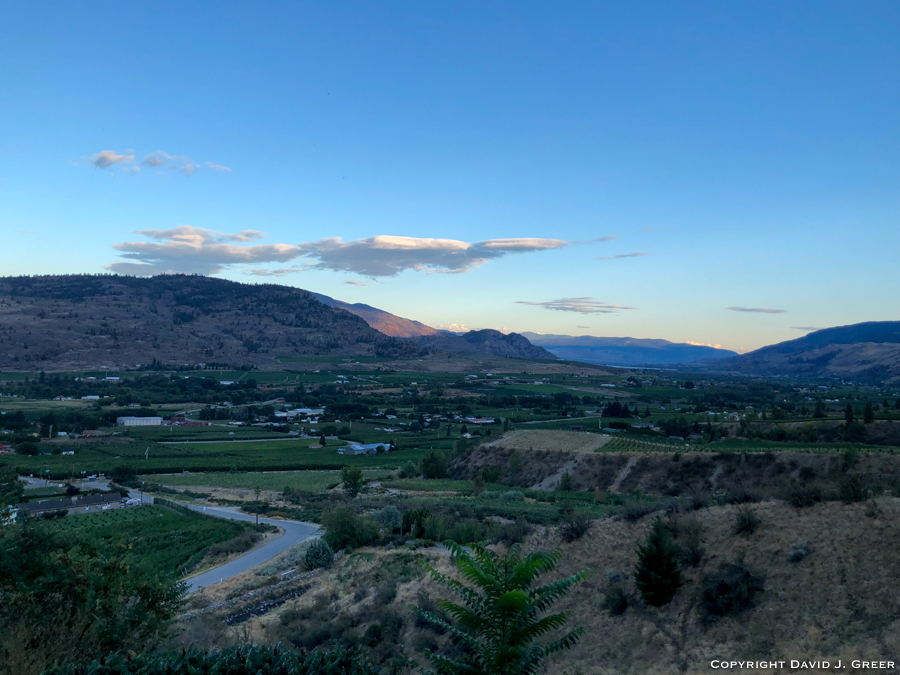 A Beautiful Evening Looking Towards Osoyoos