Second Narrows Bridge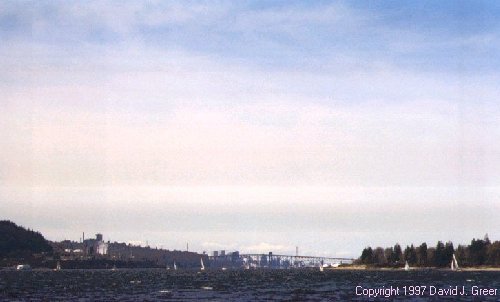 Second Narrows Bridge over Burrard Inlet.

Further along the trail is Periwinkle Notch. From the notch, you have great views up Burrard Inlet towards the Second Narrows bridge. This bridge connects Vancouver with North Vancouver.
According to Dawn Hanna in an article in the March 21, 1997 of The Vancouver Sun, there were originally 16 cabins between Cod Rock and Periwinkle Notch:
The cabins were squats, built by people with no legal title to the land. By 1982, when the Greater Vancouver Regional District started building the trail, many cabins had been abandoned. The rest were dismantled as trailwork proceeded.