Sea Bird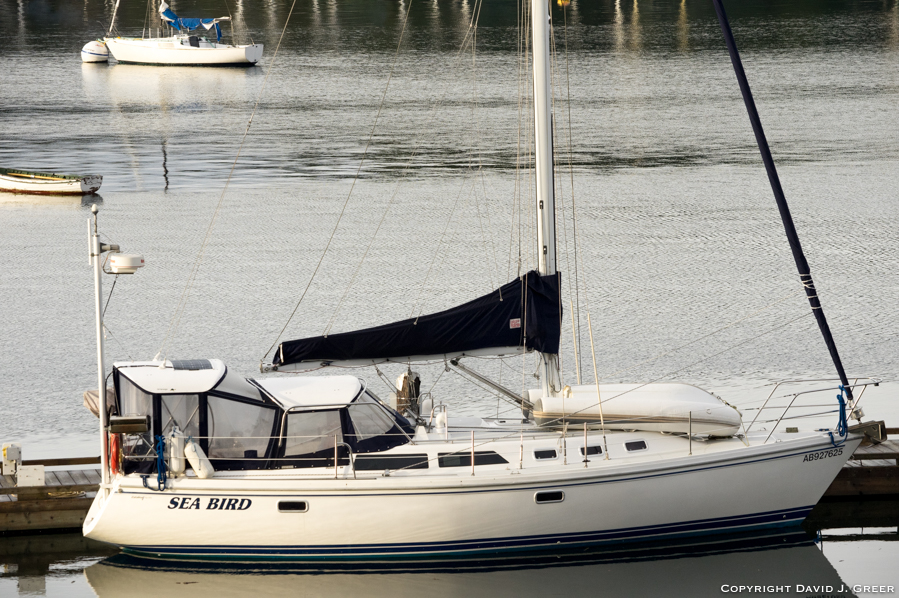 Sea Bird a 1993 Catalina 34 Sailboat
In December 2020, after twelve years without a boat, we brought Sea Bird into our lives. Sea Bird is a 1993 Catalina 34 sailboat. This is our second Catalina 34, having owned one from from new 1990-2001. We are the fourth owners of Sea Bird. All the previous owners looked after her well making her a well founded boat to sail on BC's West Coast. Be sure to check out our Sea Bird Video for what it is like to be sailing on board.

Sea Bird Sailing Video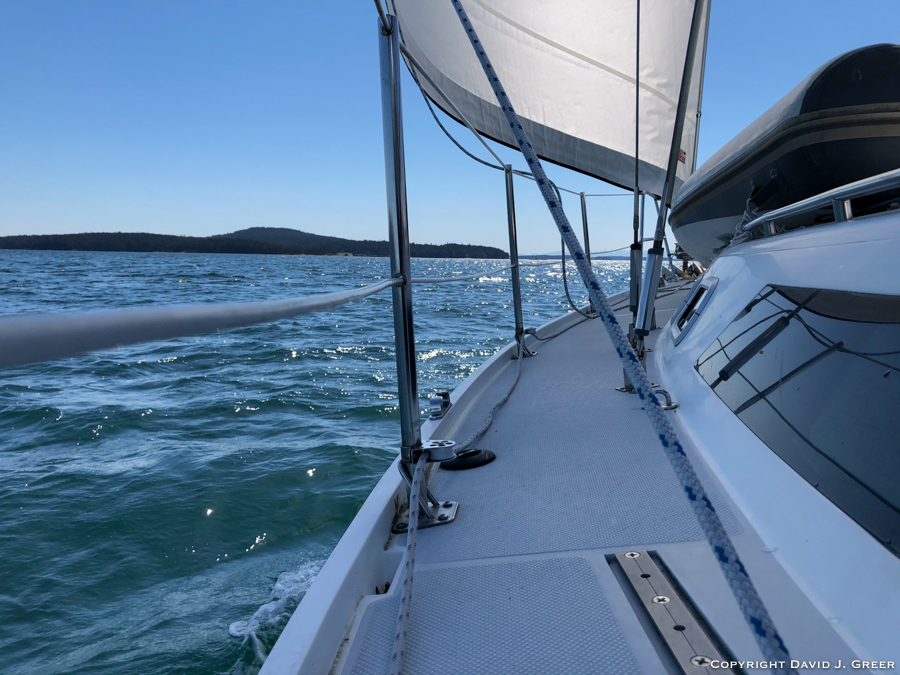 Broad Reaching in BC's Gulf Islands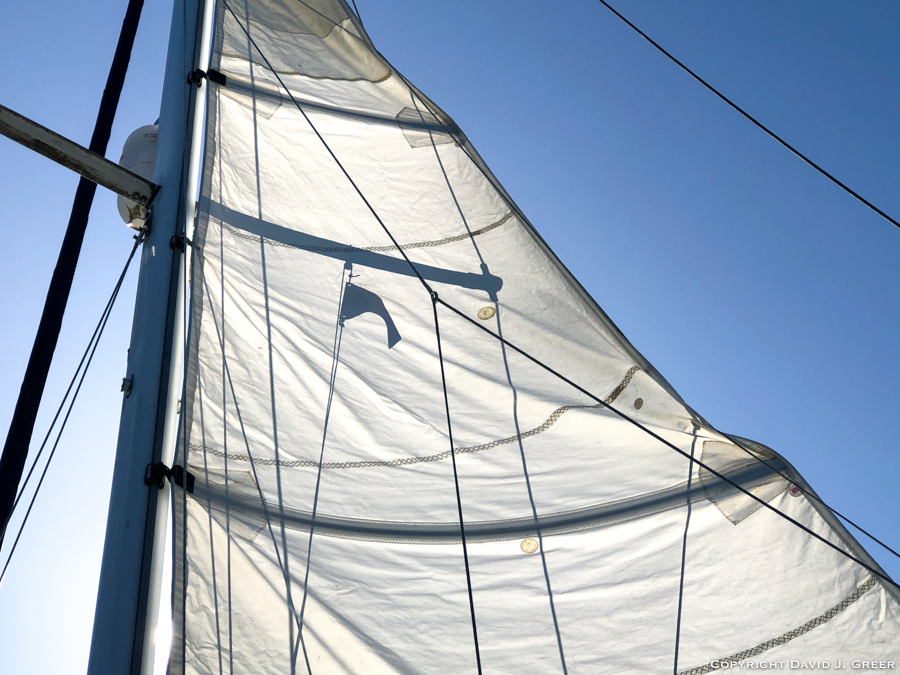 Main Sail on a Sunny Reach (Still Learning: Needs a Few Adjustments)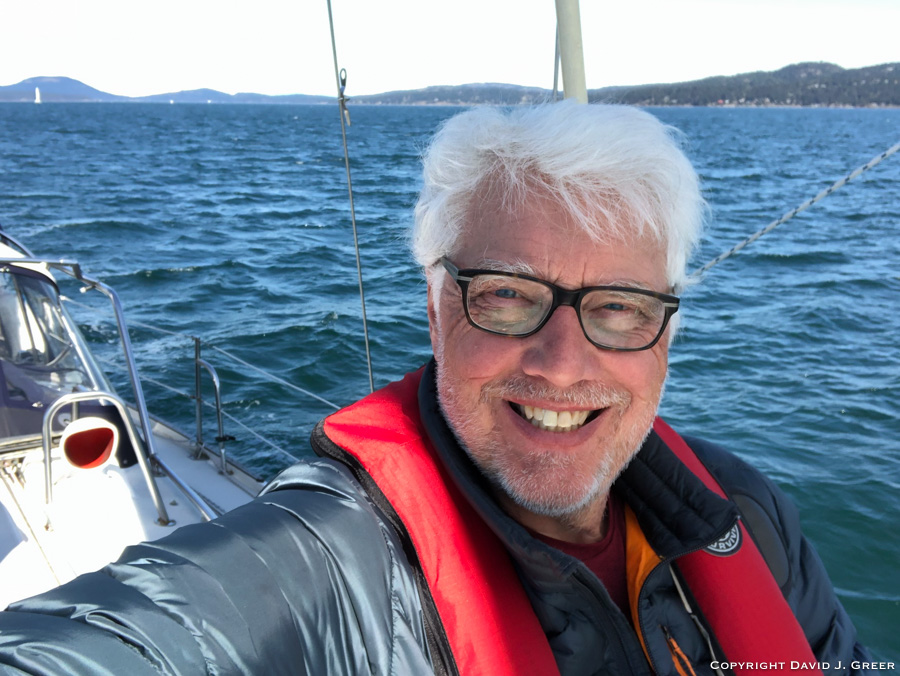 David Happy to be Sailing with the Autohelm On
Nauti Drawings
Use Nauti Drawings to get a line drawing in multiple formats of your boat. You order what you want from the web site, send a high resolution photo of your boat, and then Kyle Brereton, the designer behind Nauti Drawings, sends you a copy to review. You can also find him on Instagram as @nautidrawings. Kyle can also create route maps for you. These are the drawings we had him create for us.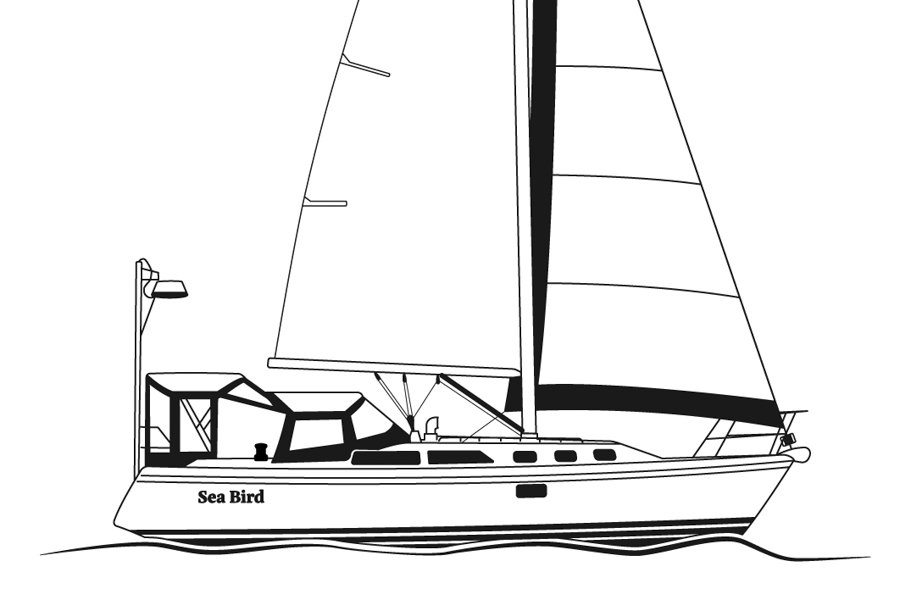 Black and White Horizontal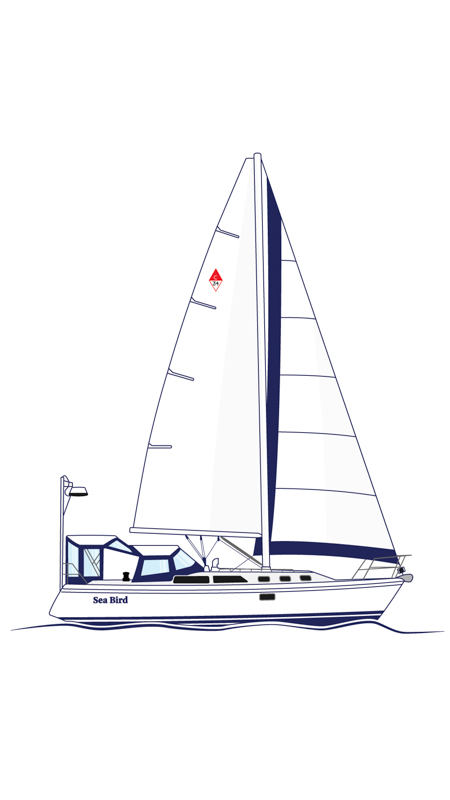 Full Coloiur Vertical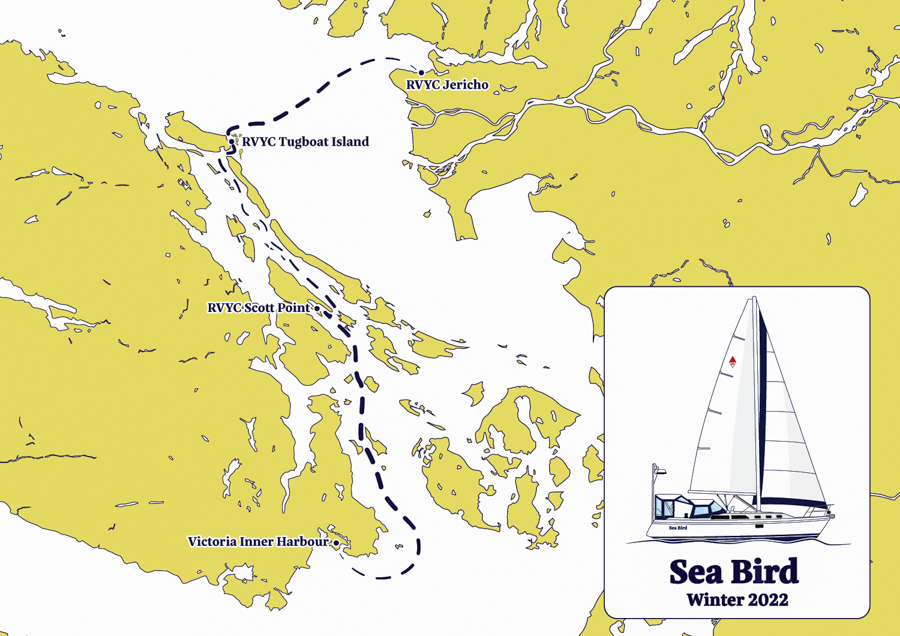 Passage Map Victoria Inner Harbour to RVYC Jericho Winter 2022
Exterior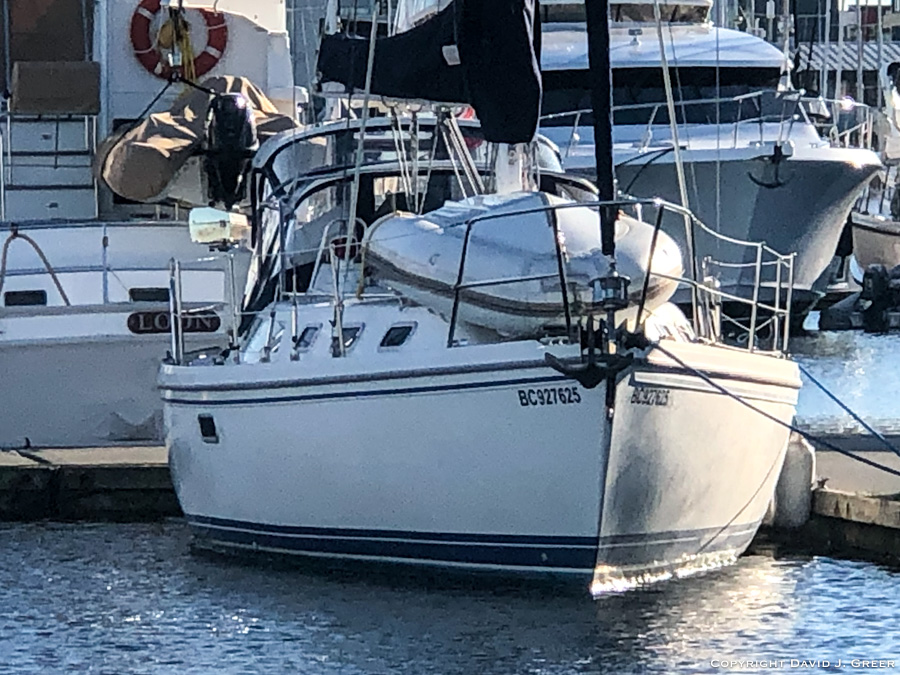 Font View of Sea Bird Moored at Port Sidney Marina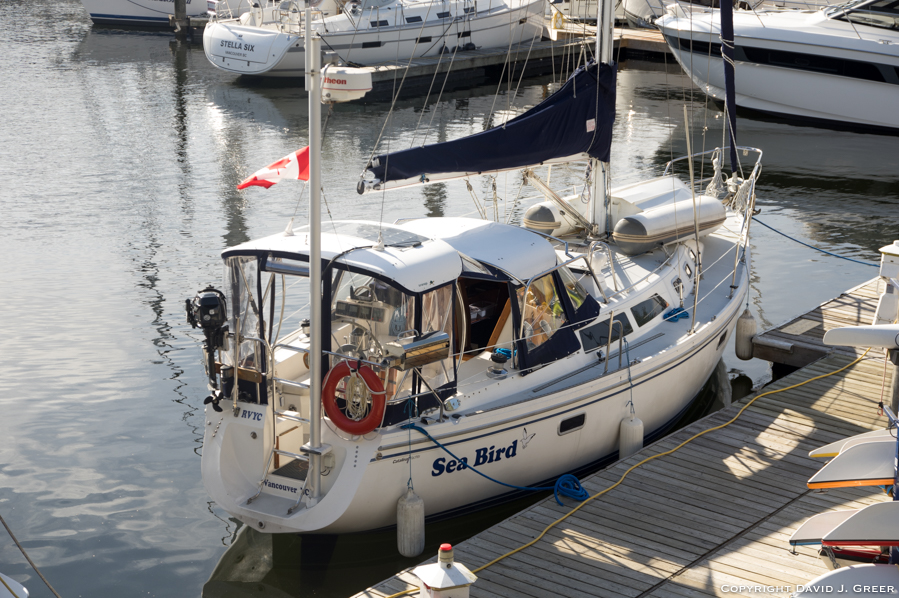 Looking Down on the Profile View of Sea Bird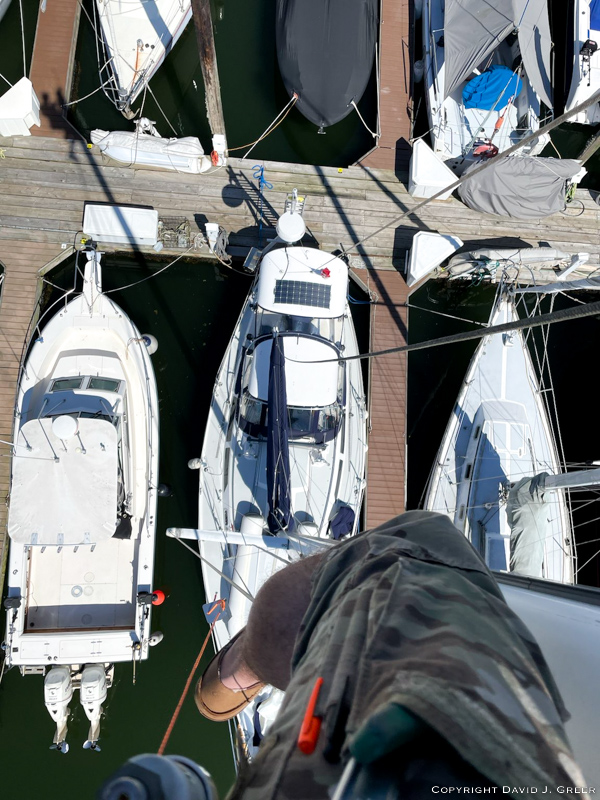 Looking Down from Sea Bird's Mast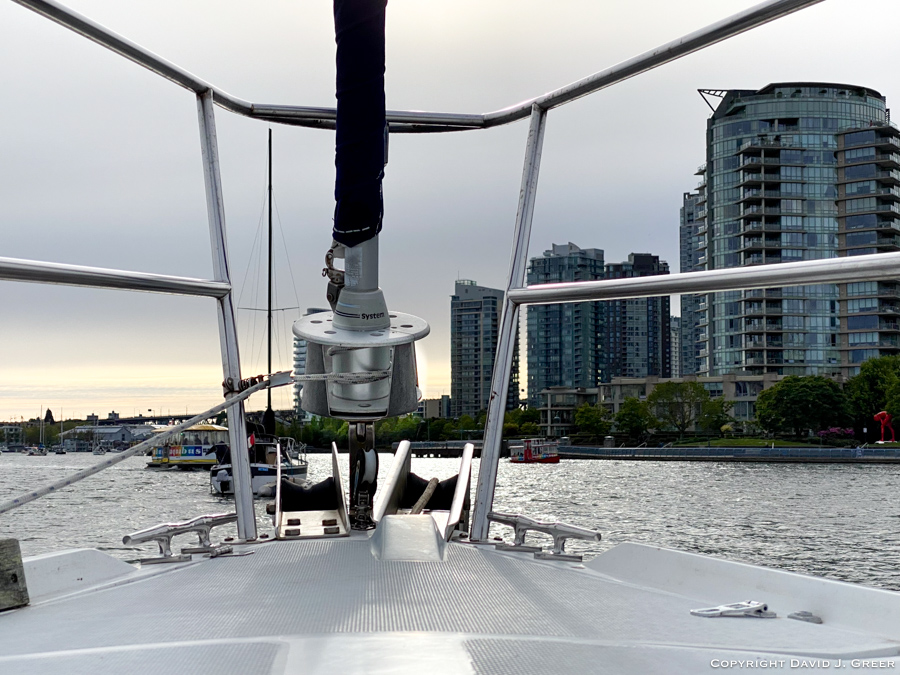 Details of the Foredeck, Genoa Furler, and Bow Rollers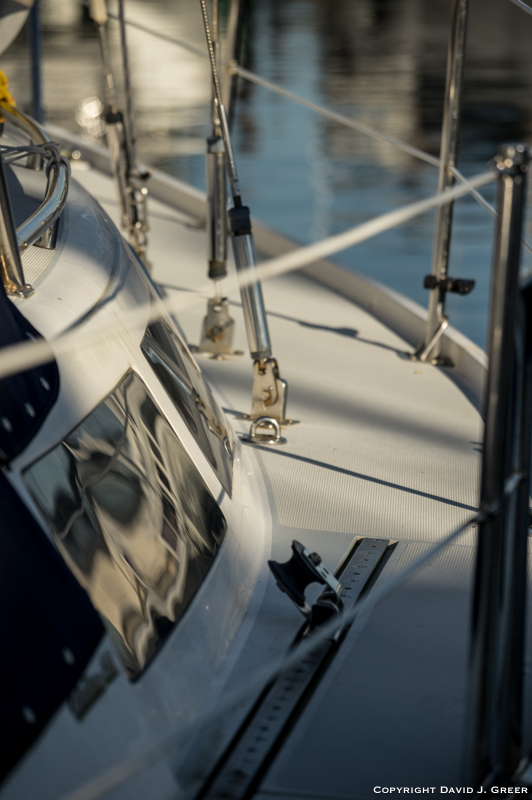 Side Deck and the Distinctive Windows of a Catalina 34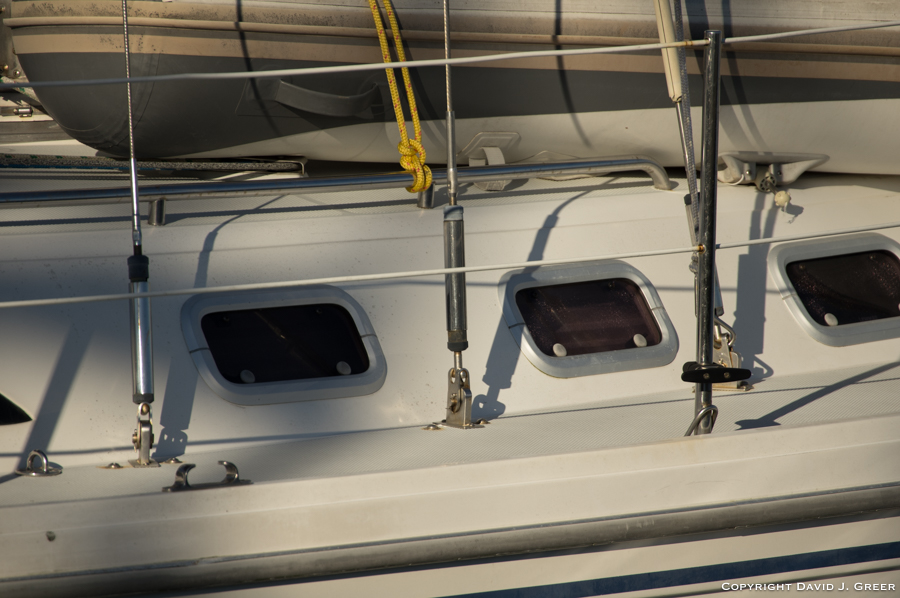 The Three Forward Windows that Identify Sea Bird as a Catalina 34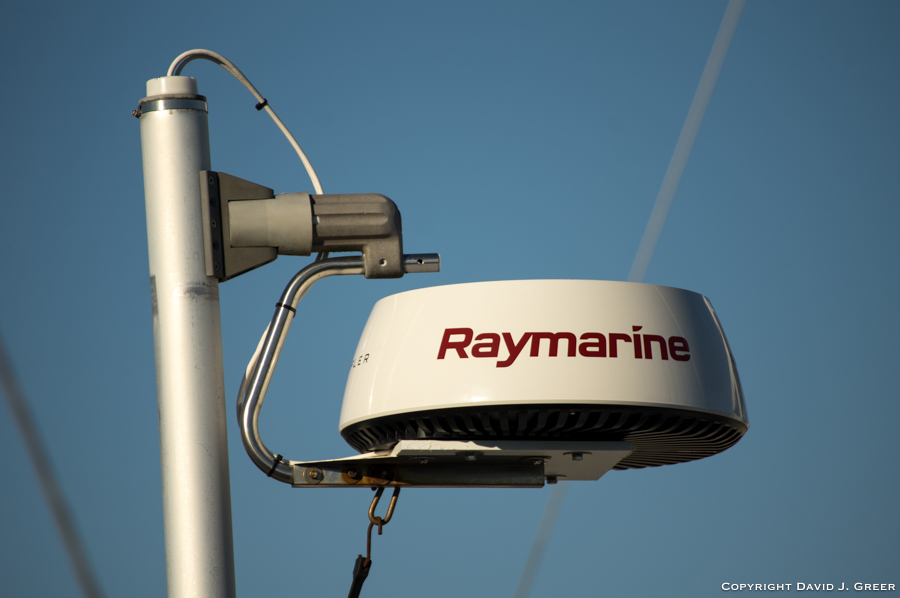 Raymarine Radar Dome and the Radar Arch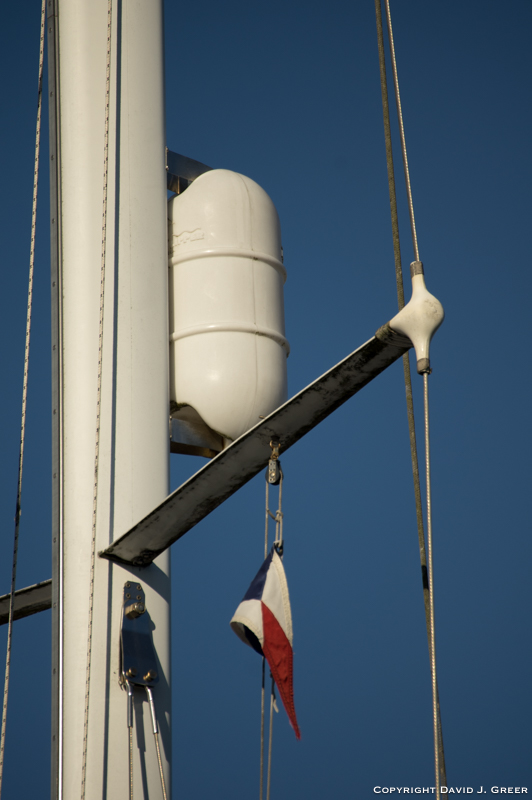 Radar Reflector Just Above the Spreaders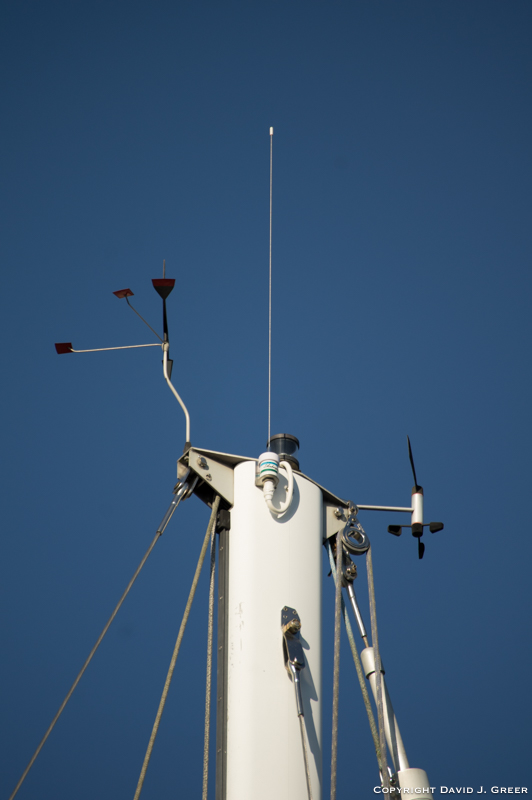 Mast Head of Sea Bird with VHF Antenna, Wind Vane, and Wind Instruments
Interior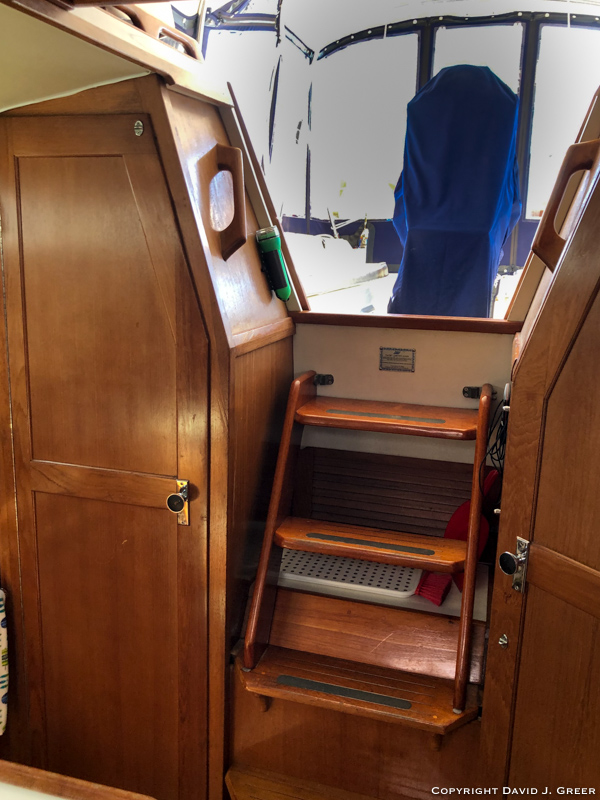 Cockpit Stairs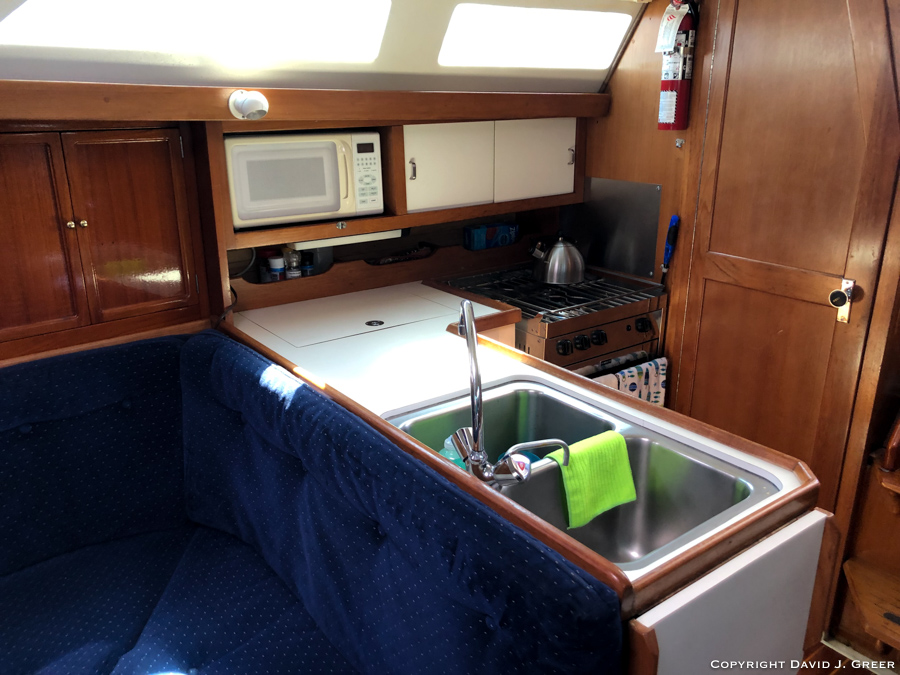 Galley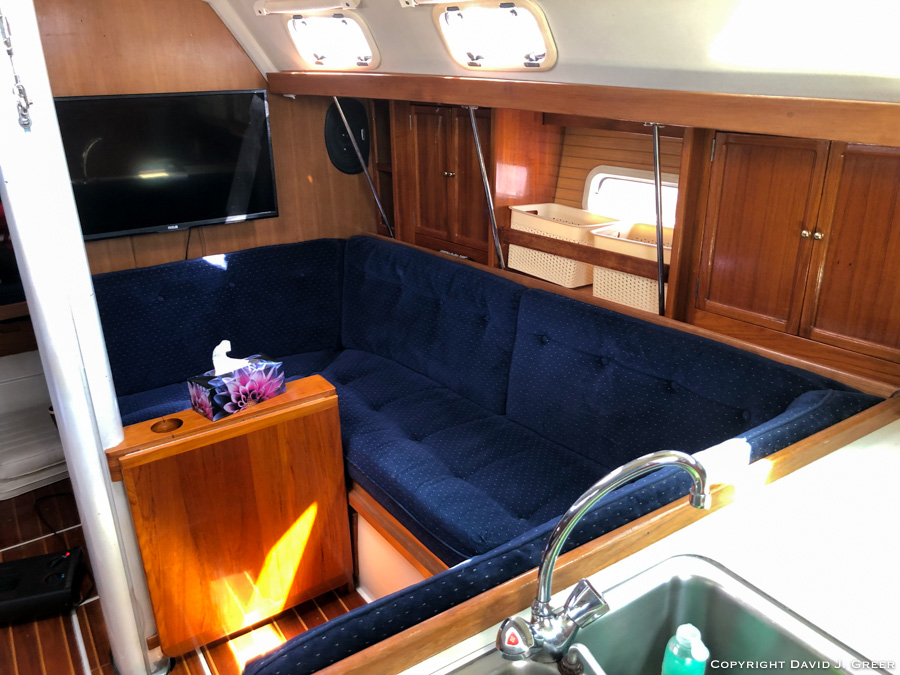 Main Cabin with the Dining Table Folded Down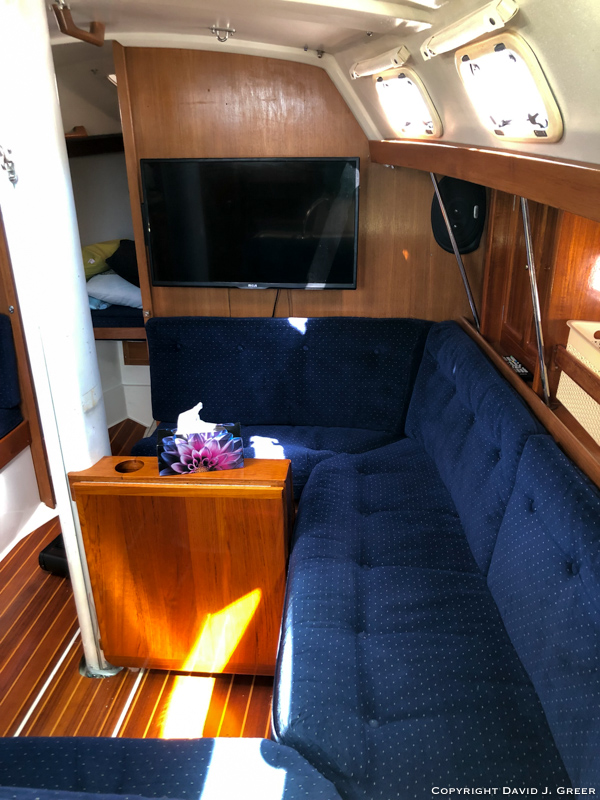 Another View of the Dining Table Seating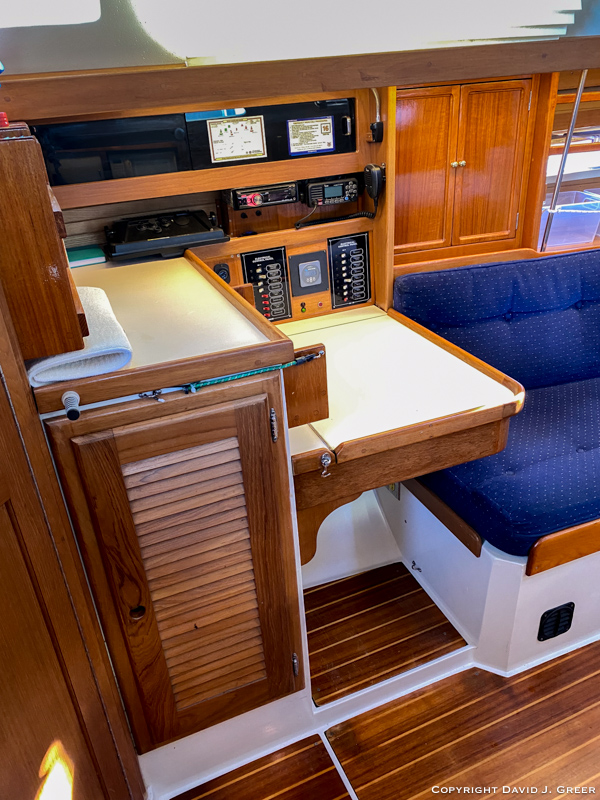 Cupboard and Chart Table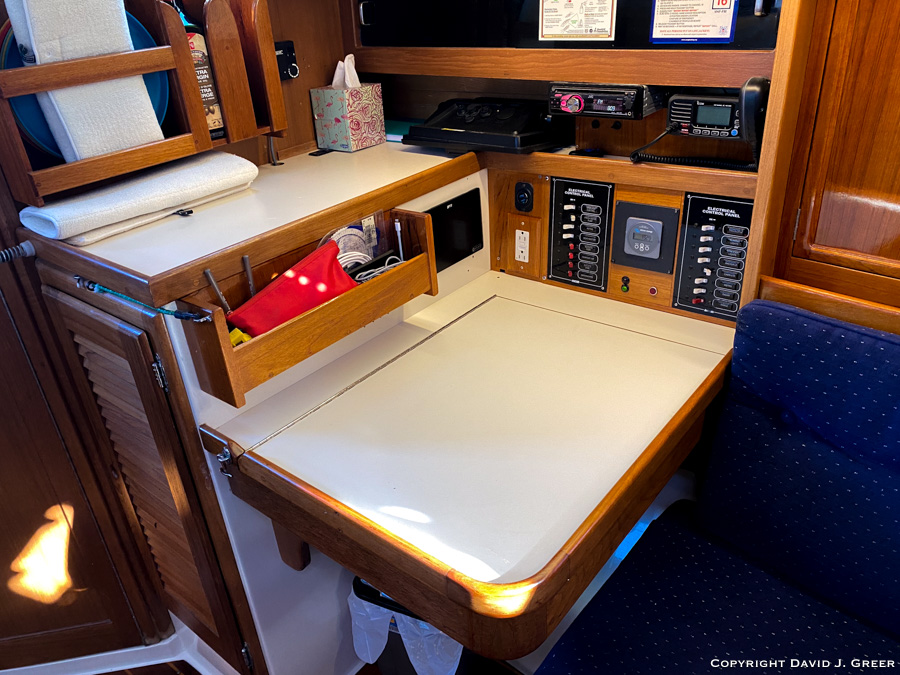 Chart Table, Instruments, and Electrical Panel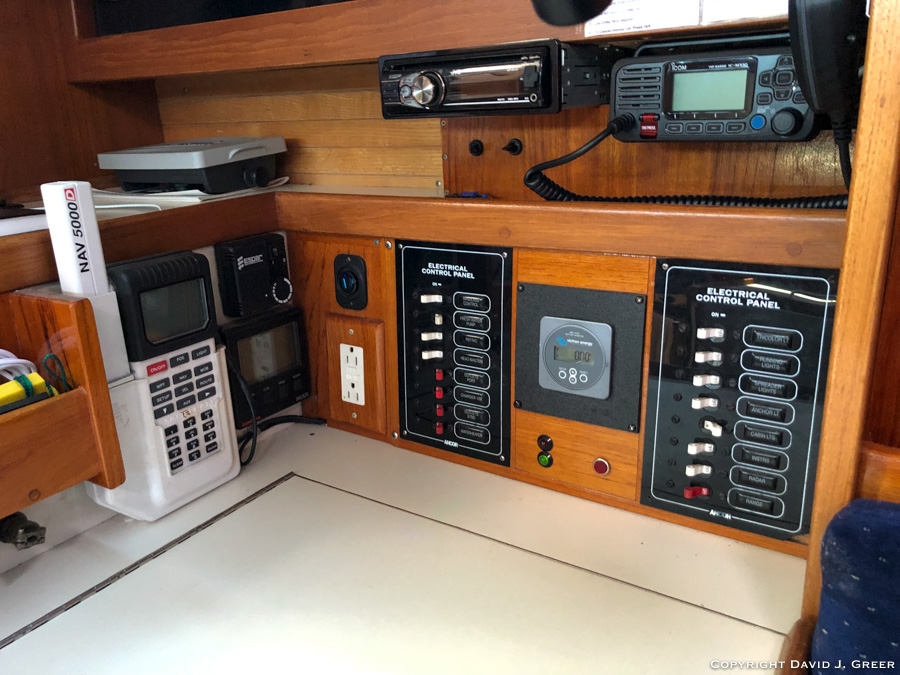 Close Up of the Chart Table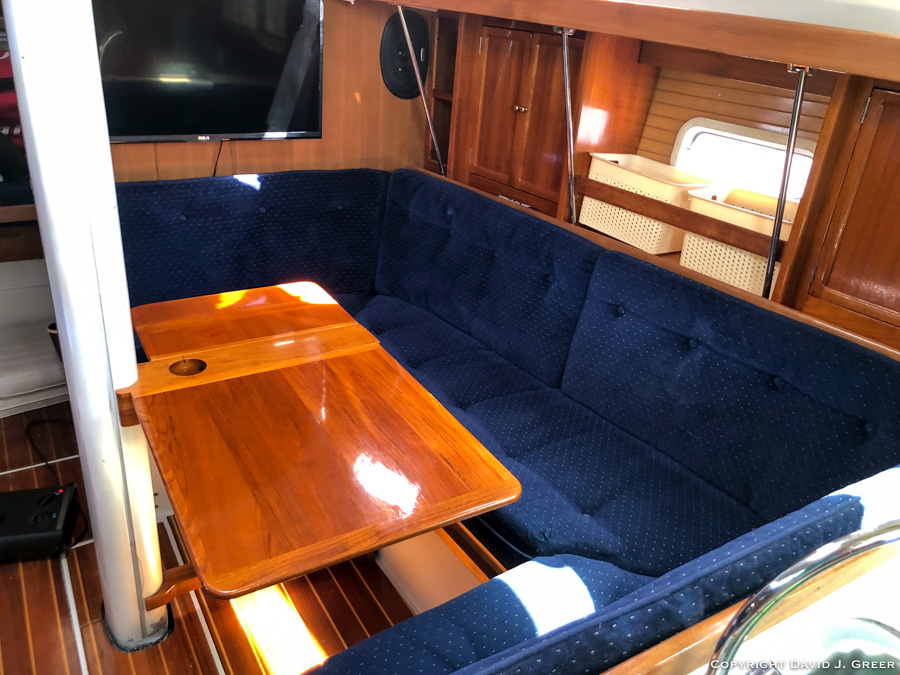 Main Cabin with the Dining Table Up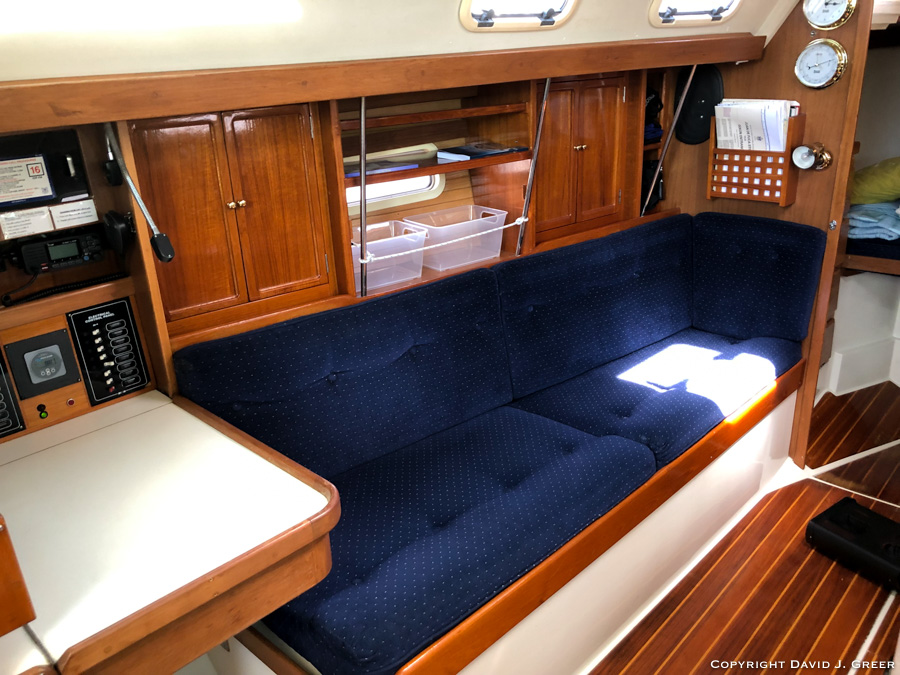 Settee
Cruising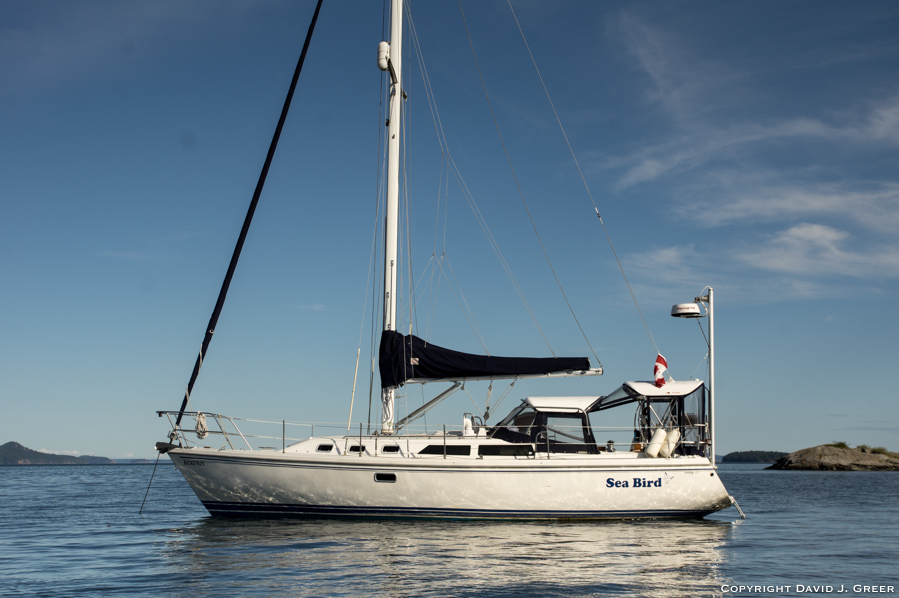 Sea Bird Anchored Off Portland, Island, British Columbia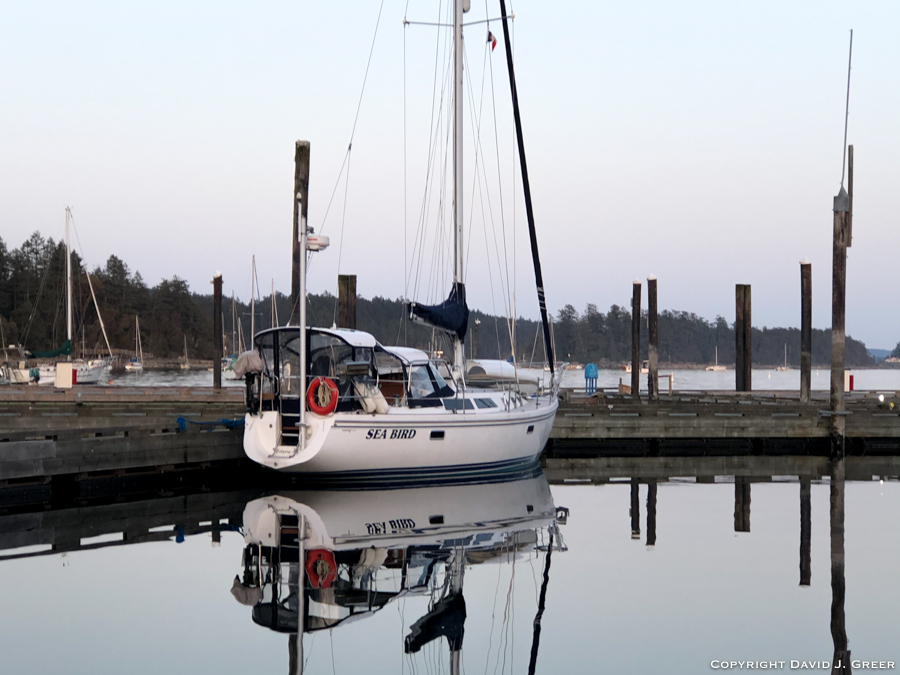 Sea Bird in Ganges Marina at Dusk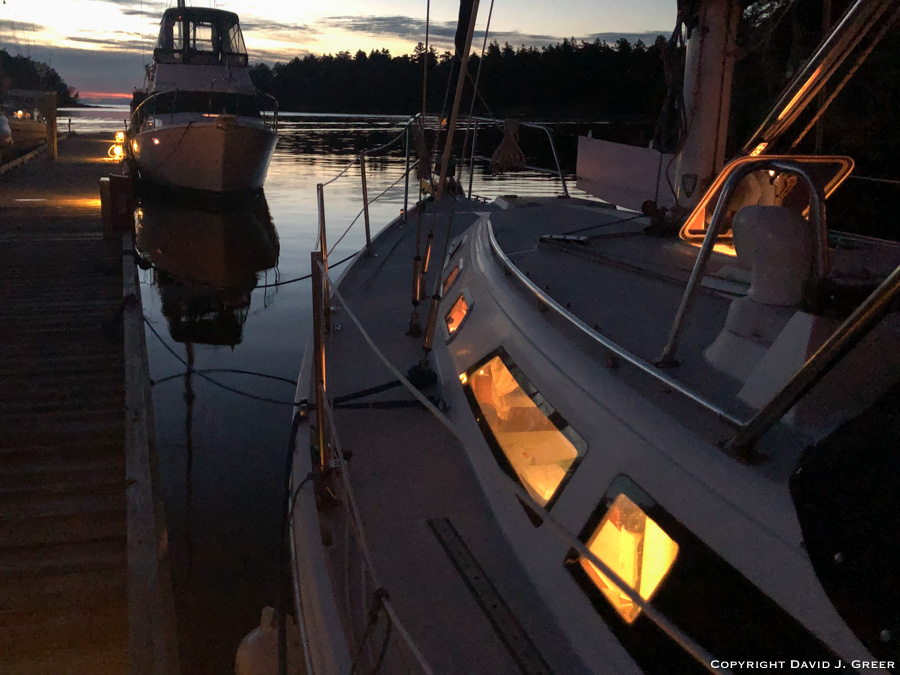 Sea Bird at Dusk at Tugboat Island, Silva Bay, British Columbia