A Two Week Two Family Adventure in Huatulco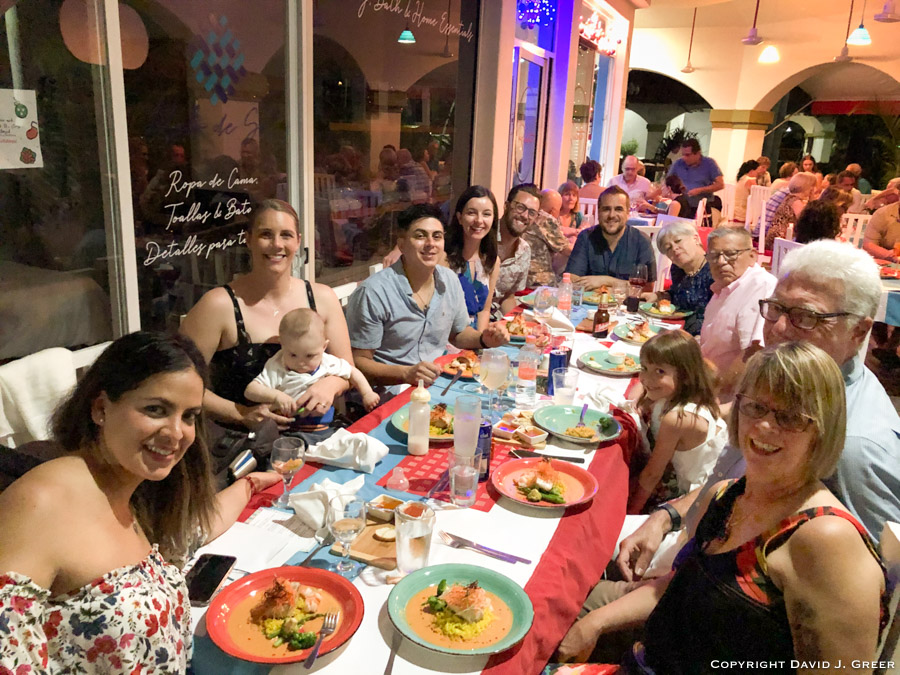 Christmas Eve Dinner
This is a story about the Canadian Greer family and the Mexican Guerrero Cintora family. The two families came together when Jocelyn Greer married Daniel Guerrero Cintora in July 2015. For the 2019 Christmas Holiday, the two famillies came together in Huatulco, Mexico. The two families stayed in different developments, but often got together. Big family meals celebrated Christmas Eve and New Year's Eve.
These web pages document each day of our holiday. They will give you an idea of the images and experiences of being in Huatulco and the surrounding area. While intended primarily for the family members who were there in Huatulco, other readers are free to follow along by clicking on the Next link on the top and bottom of each page.
We wanted to give a shout out to Bayside Vacations whom the Greer family booked our unit through. They also arranged for our airport transportation and all of the day trips that we document in these web pages. The unit we chose through Bayside Vacations was located in Cosmo Residences.