A Three Week Adventure in Nepal
In the fall of 2011, we joined twelve other people, including our leader Marian Leighton and her husband Dick in a three week adventure in Nepal. The main goal of our trip was to trek to Annapurna Base Camp (ABC). Annapurna is the tenth tallest mountain in the world, whose peak is over 8000m. ABC is at the still high elevation of 4000m. The resources below will give you an idea of the images and experiences of being in Nepal and among the Himalayan Mountains. The rest of these web pages are intended primarily for the fourteen people who did the trip and trek in Nepal, although all readers are free to follow along by clicking on the Next link on the top and bottom of each page.
Additional Resources
David Greer created photo sets and videos of this trek. Use the links below to see these additional resources.
For photos, there are three photo sets on Flickr. The links below will take you to each individual set. Many people say that the best way to view all the photographs in the sets is to use the Flickr Slideshow option that should appear in the upper right corner of the screen.
View my Flipboard Magazine.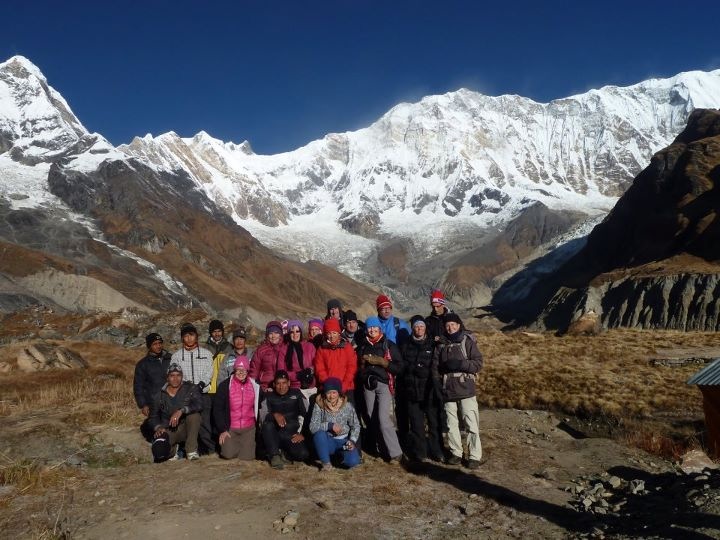 Trekking Group at Annapurna Base Camp (photo Marian Leighton)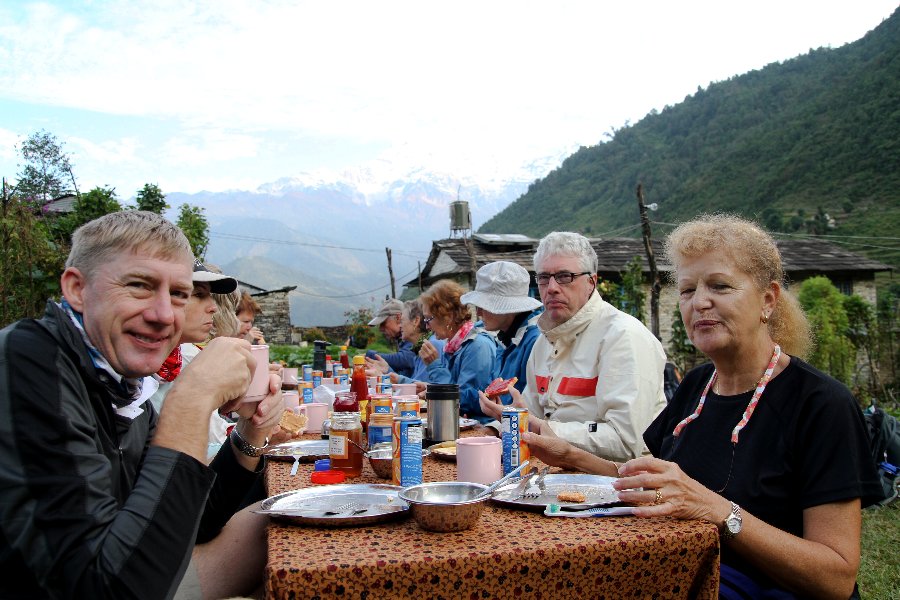 Eating Breakfast (photo Razzu)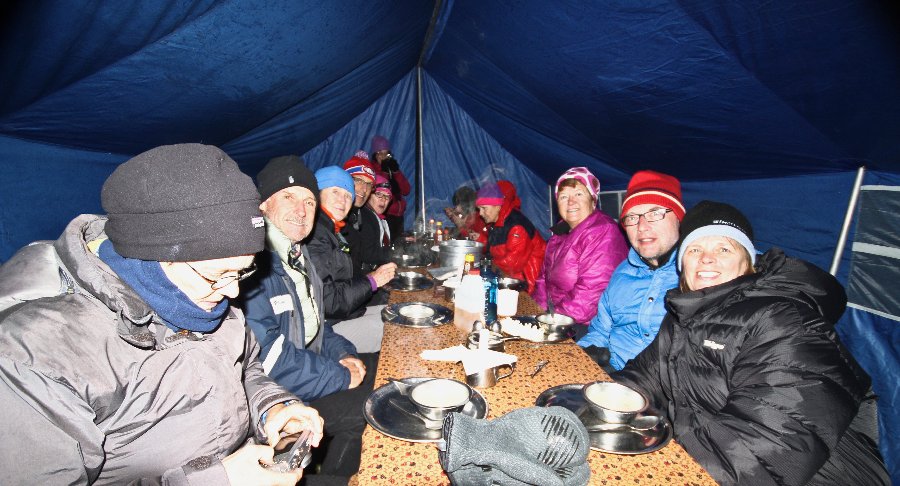 Having Dinner (Karalee and David 1st Two on the Right) (photo Razzu)
Our trip was organized and led by Marian Leighton of Vancouver, BC with local support for our trip provided by Razzu Tuladha of Samsara Journeys based in Kathmandu, Nepal.