Britannia 2010/2011 Sports Awards
June 8, 2011
The annual Britannia Sports Awards Ceremony is an event we all look forward to. We have attended every year since 2005. For the 2010/2011 school year, Allen Greer won a Small Shield, awarded to athletes who have accumulated points through participation in school sports. Allen played on the junior soccer, basketball, and ultimate frisbee team. The Britannia Bruins Junior Ultimate Frisbee Team went to the BC Provincial Championships where they placed fourth in the province.

Britannia Bruins Juniors Play in the 2011 BC Provincial Championships
Allen also won the Junior Athlete of the Year Award. This marked the third time that a Greer won the junior award. Jocelyn won it in 2005. Kevin won it in 2007. Allen won it in 2011.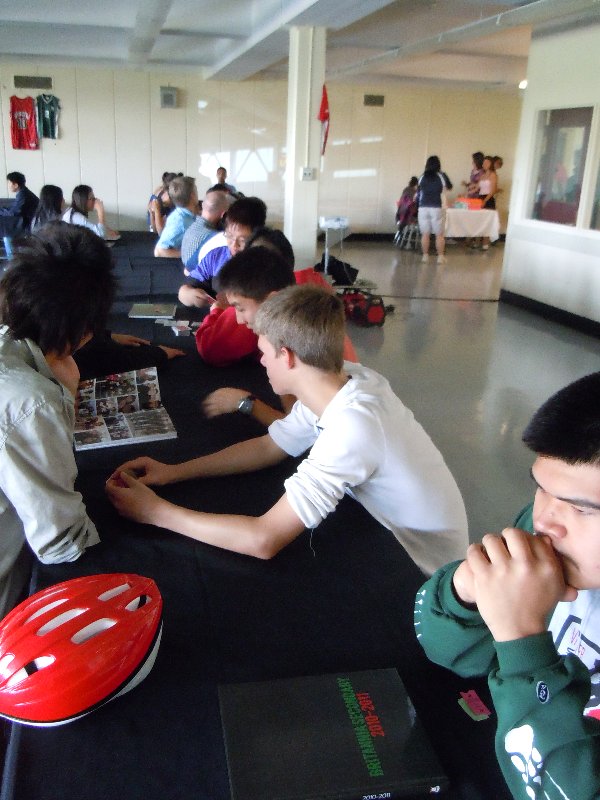 Allen and Friends Looking at the 2010/2011 Britannia Year Book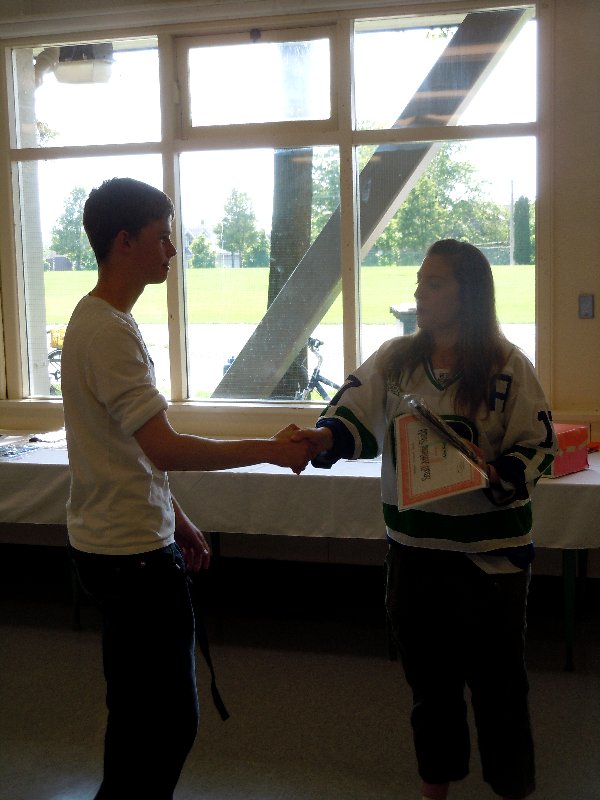 Allen Receiving his Small Shield Award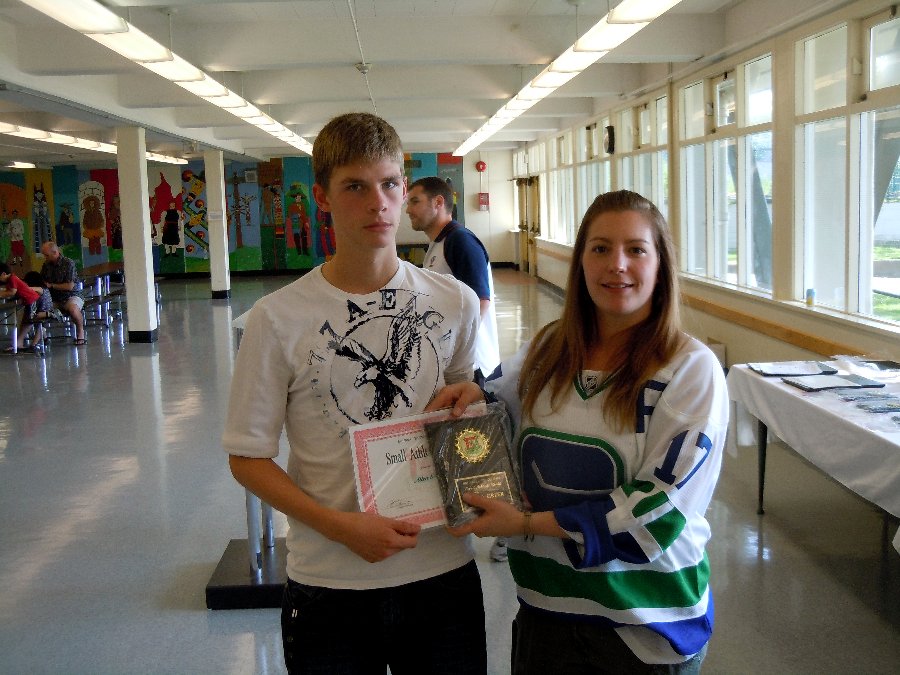 Showing Off the Small Shield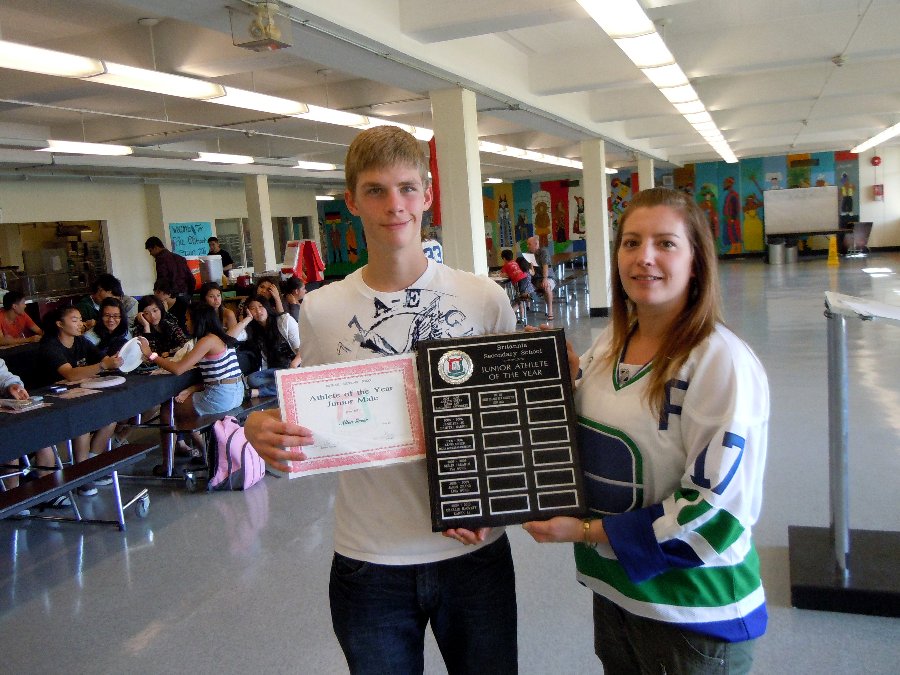 Allen with the Junior Athlete of the Year Award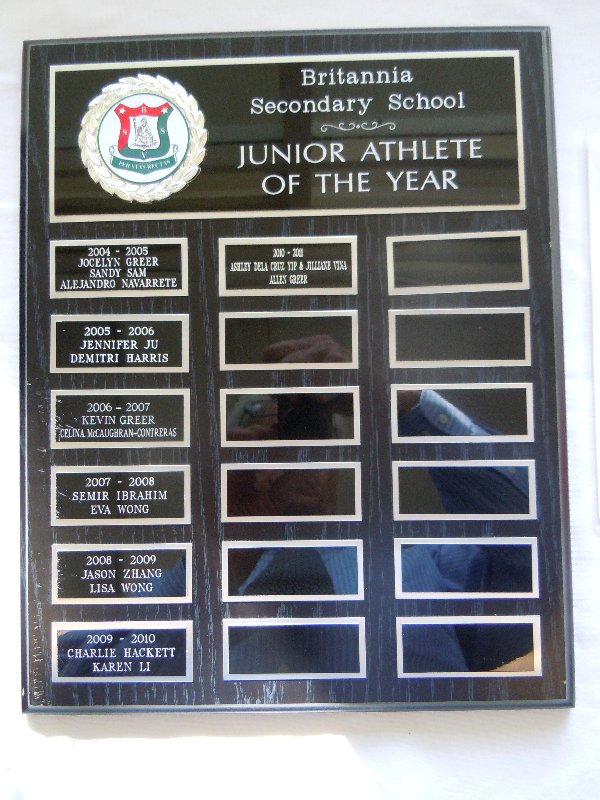 Junior Athlete of the Year Award with Jocelyn, Kevin, and Allen