June 26, 2005: Karalee and Friends Run the Scotiabank Half Marathon
Karalee and her running partners Sharene and Leila ran the Scotiabank Half Marathon. They had been training together all winter and spring. All three had strong finishes in Stanley Park after running twenty-one kilometres.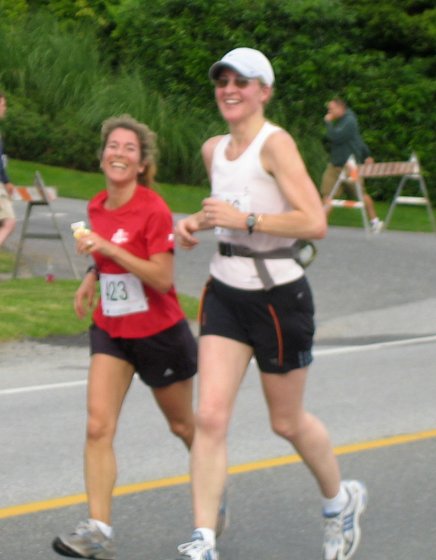 Sharene and Leila smiling at Tolmie Street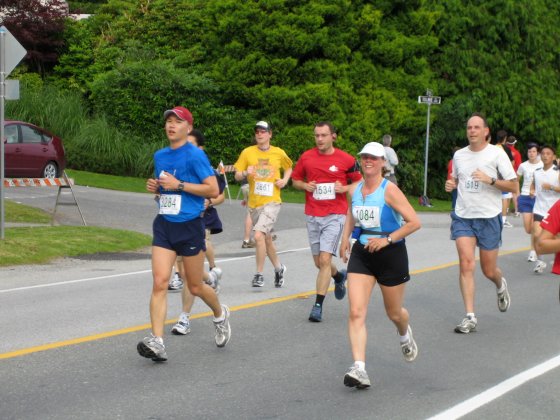 Karalee happy at Tolmie Street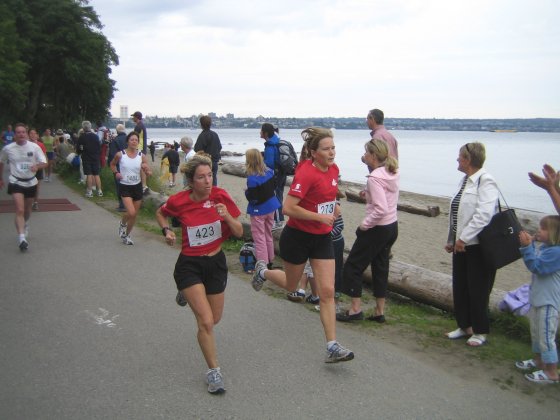 Sharene Finishing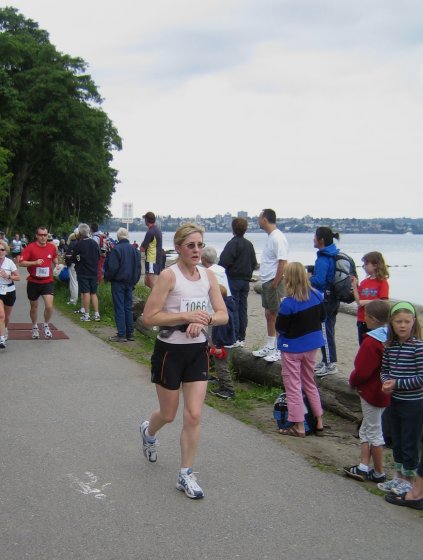 Leila Finishing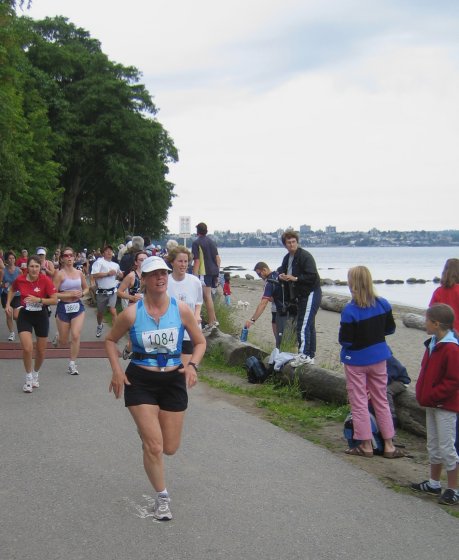 Karalee Finishing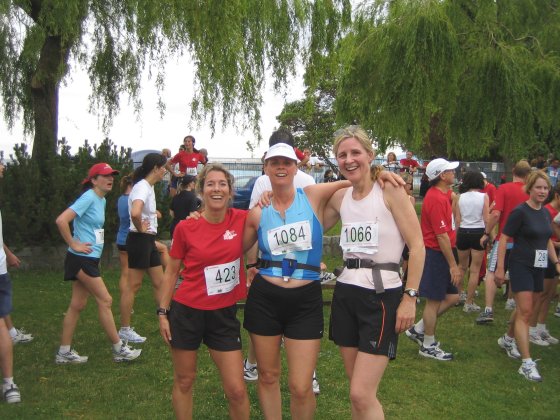 Sharene, Karalee, and Leila at the Finish
Congratulations to all three for running a great race. For times, see the 2005 Scotiabank race results.