October 17, 2011: First Day in Kathmandu
Most of our group had just arrived in Kathmandu and Nepal. Some of us from Europe, only five or six time zones away and some of us from Vancouver, twelve time zones from Nepal. We stayed in the Hotel Nirvana Garden located in the Thamel, the center of the Kathmandu trekking tourist district.
After breakfast, we were taken by bus to Swayambhunath, also known as the Monkey Temple. Swayambhunath is a great Buddhist Temple on the top of a hill just outside the center of Kathmandu. True to its name, there were monkeys at the temple. We spent a couple of hours exploring, including visiting some of the monasteries that are part of the temple. It was a clear day and we had views of Kathmandu from the top of the long set of steps leading up to the temple.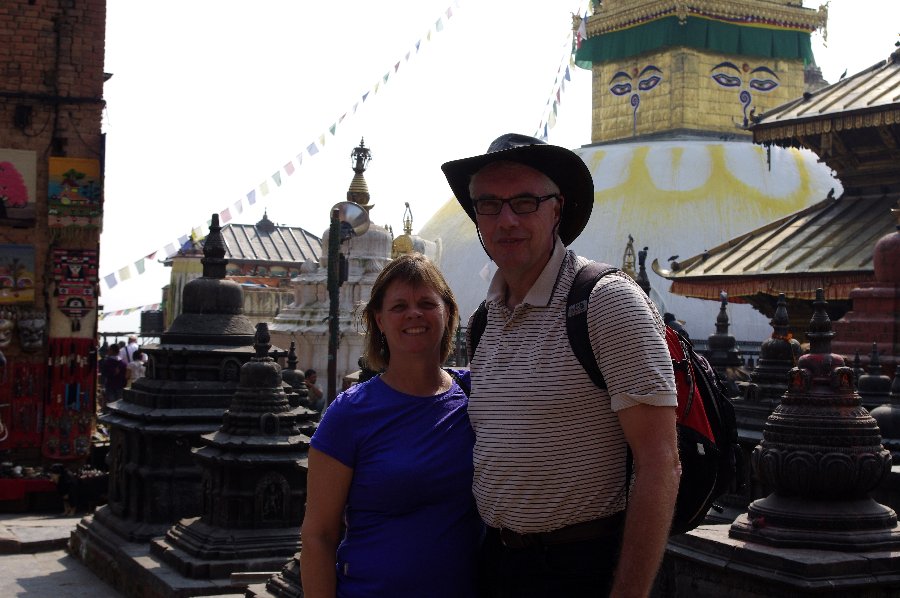 David and Karalee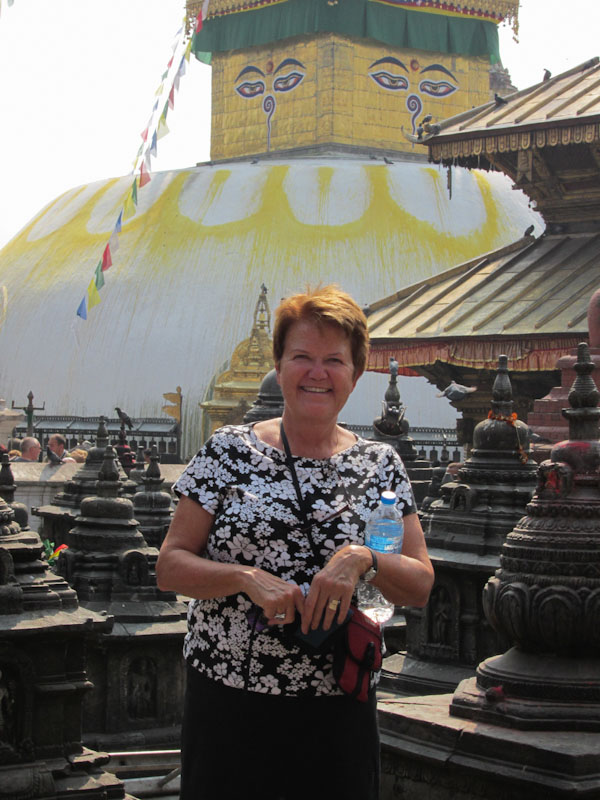 Kath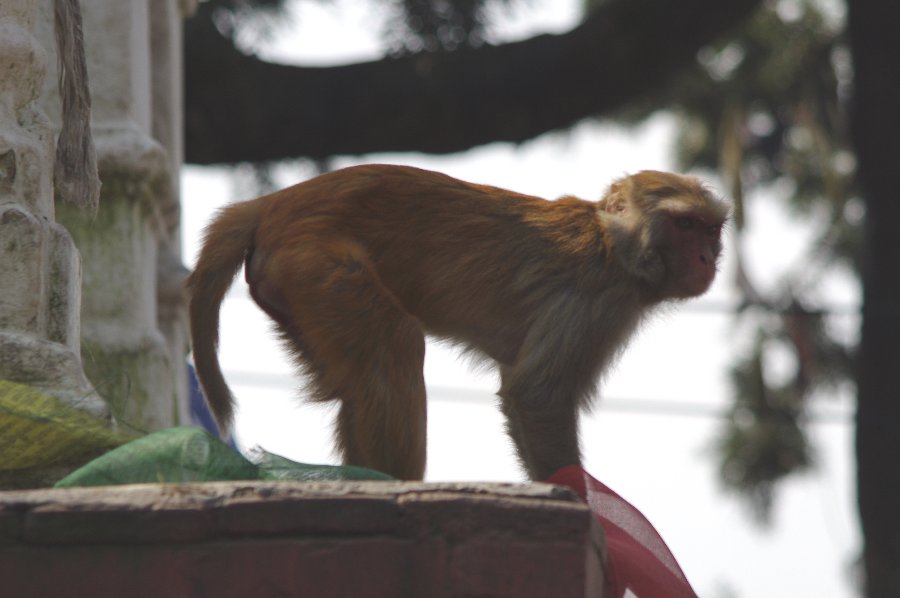 Monkey Temple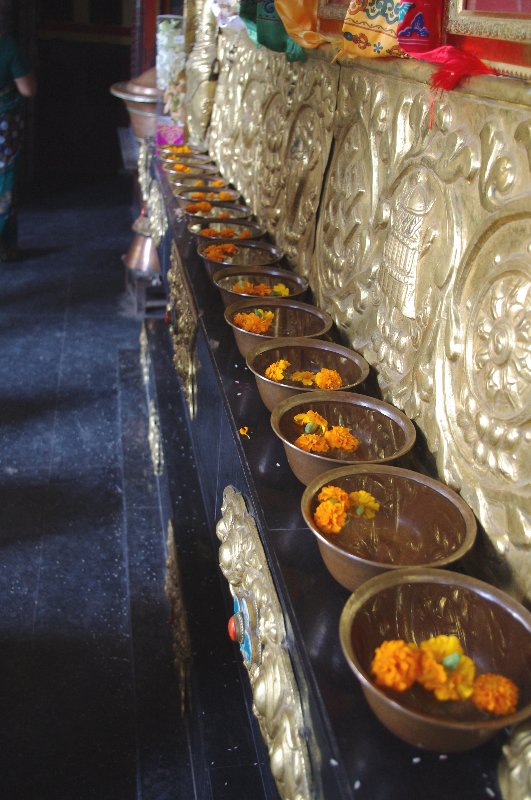 Monastery
From there, we traveled to Durbar Square. Durbar means palace and the area is where the city's kings lived and ruled. Our guide took us to the Kasthamandap (Pavilion of Wood). We watched local people mix with tourists in the square and visited with a family of spice sellers who had set up shop on the edge of the street. We walked out of Durbar Square and into the busy traffic and apartments of Kathmandu.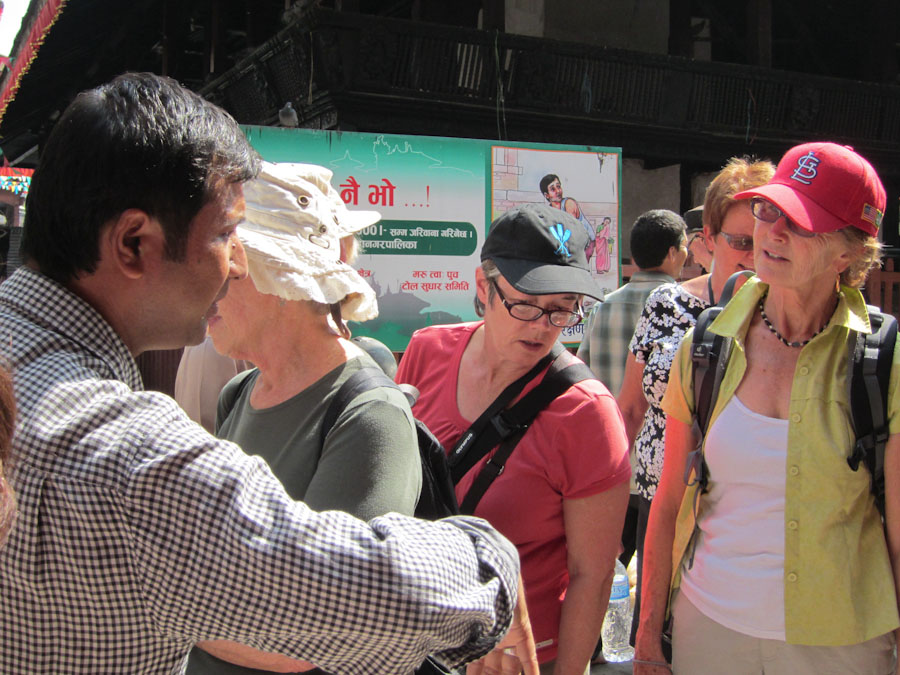 Our Guide and Jane, Judy, Kath, and Linda

Jan, Linda, and Jim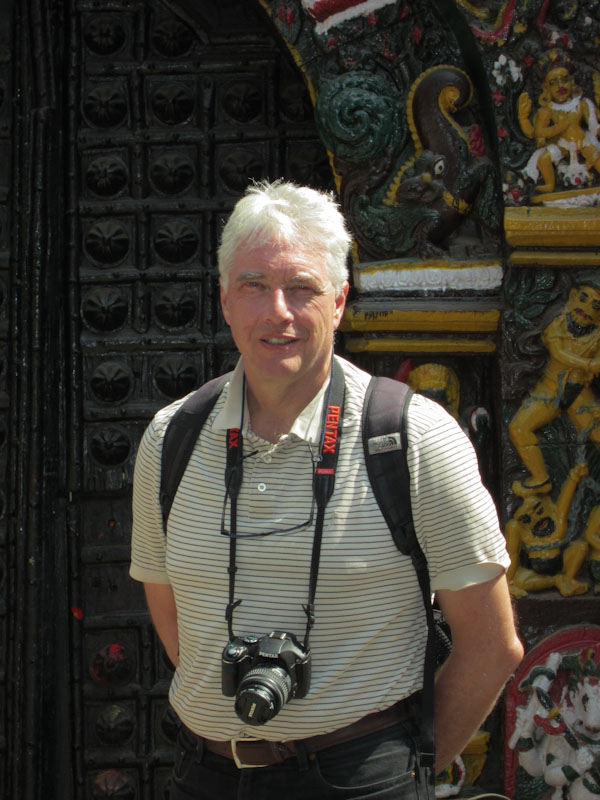 David With his Camera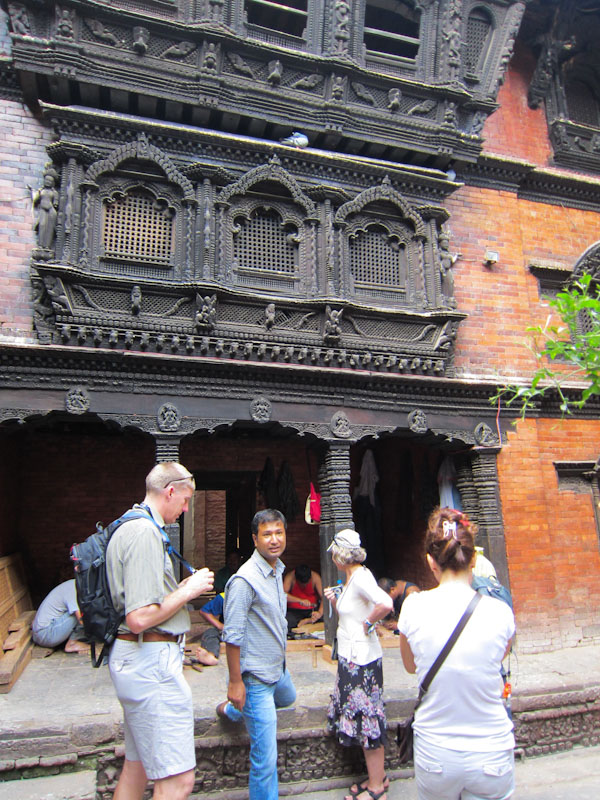 Jim, Our Guide, Jan, and Nuhket at Durbar Square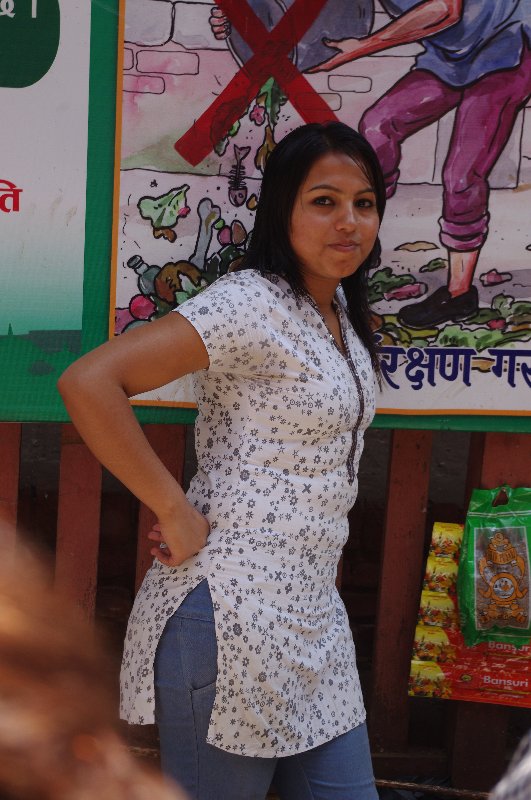 Spice Seller
After lunch, we were briefed by Marian Leighton, our Vancouver-based tour leader and Razzu Tuladhar of Kathmandu-based Samsara Journeys. We sat outside in the warm air of the garden of the Nirvana Garden Hotel taking in the information on plans for the next week. After our briefing most of us headed out to do some local shopping. David visited Pilgrims Books in Thamel a short walk from the hotel to purchase some local books on Nepal.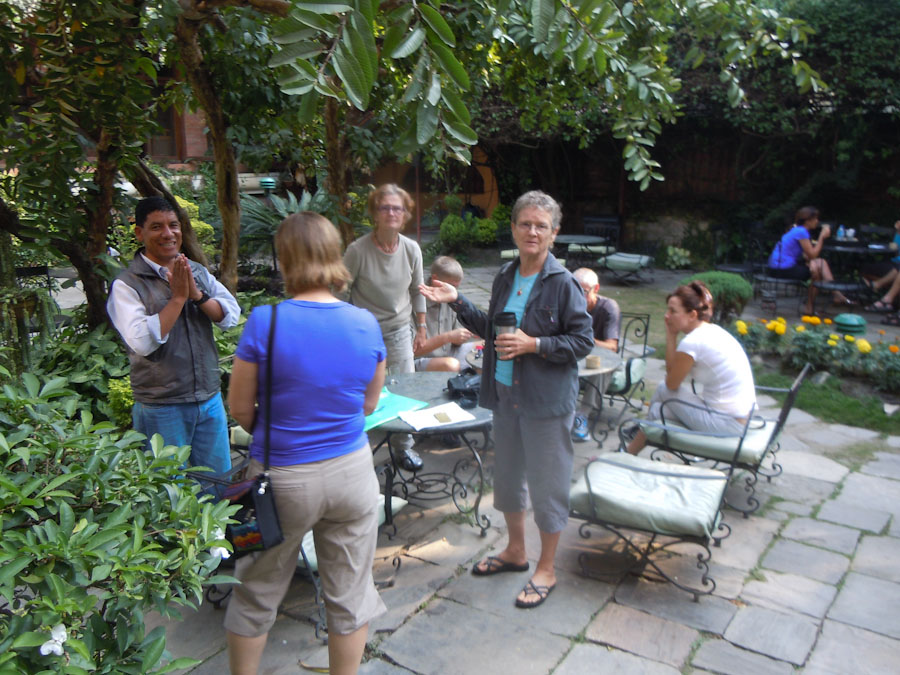 Marian Welcoming Shyam Karki, our trek Sirdar, at the Hotel Nirvana Garden
More photos are available in David's Kathmandu Photo Set.
Our trip was organized and led by Marian Leighton of Vancouver, BC with local support for our trip provided by Razzu Tuladha of Samsara Journeys based in Kathmandu, Nepal.